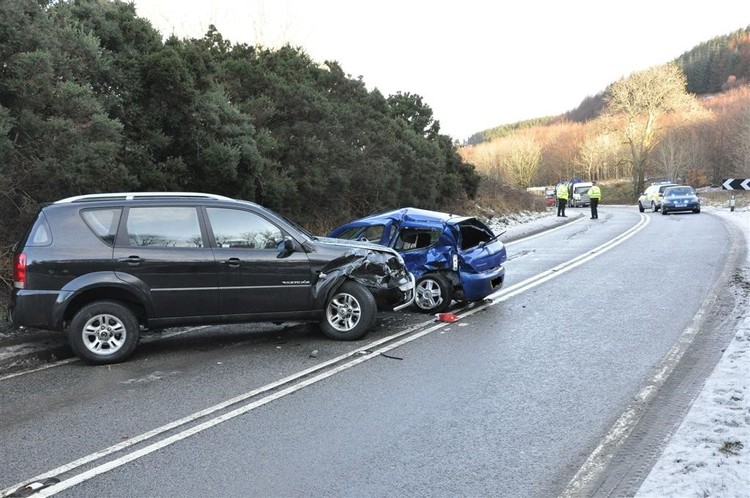 The Sunday Mail
Tichawana Nyahuma and Enard Chiguvu
The main principle underlying property or indemnity insurance is to put the insured into the position he would have been had the insured thing not been damaged or lost.
At no point is the insured to profit out of his misfortune. Under property insurance the insurance company may at its own option repair, re-instate or replace such damaged property or pay in cash the amount of the loss not exceeding a reasonable value of its pre-loss condition.
This is unlike what occurs under the category of insurance referred to as life or non-indemnity insurance. In that class, the idea is to pay a certain amount of money (whose extent is determined by the policy) called the sum assured to the life assured upon his injury or disable mentor to their beneficiaries upon the death of the life assured. There is, therefore, no question of "putting back" because life is priceless and irreplaceable.
Today, we look at the law relating to property insurance, in particular, the motor vehicle insurance.
Our law directs that every motor vehicle must be used on the road only when it has at least the minimum insurance called third-party cover. Without it, one is unable to purchase the licence disk which is one of three main pre-requisites before a motor vehicle can be used on the road.
The insurance business operates on the simple formula of pooling resources from many sources in the hope that only a handful will suffer damage or loss resulting in claims.
Based on that understanding, insurers are able to raise enough resources to pay claims as they arise. But because there are some bad apples out there, every claim is scrutinised and subjected to checks to ascertain it is not fraudulent.
Our aim is to demystify motor insurance by explaining the main types of motor insurance in Zimbabwe and how each operates.
Full Third-Party Cover
This form of insurance is the basic cover against loss or damage to third-party property, and bodily injury only subject to statutory policy limits specified in the motor policy schedule. There is no cover in respect of both the insured and their vehicle.
This type of cover is compulsory and is mandated by Government under the Road Traffic Act (Chapter 13:11).
It is commonly known as third-party cover.
What it means is that in the event of an accident, the insured will have to be their own insurer. In other words they have to contribute to make good the loss beyond the policy limit.
It means is that it is not safe for one to insure their vehicle under third-party basis only as you stand high chances of being called to pay when the policy limit has been exhausted and in most cases the process is tiresome as it often goes through the courts.
Full Third Party, Fire and Theft (FTPFT)
This type of policy covers all what is covered by FTP plus damage or loss by fire or theft from the insured vehicle. This type of cover is ideal when the vehicle is not being used on the road such as where it is parked at the garage or at home for a considerable amount of time. This product is, however, not commonly sought after in Zimbabwe.
Comprehensive
This is the widest coverage under a motor policy and it includes all of the above plus accidental damage to the insured's vehicle, medical expenses and towing charges.
It is strongly recommended that every vehicle owner use this insurance class.
This cover offers the highest security and peace of mind as all accident costs (in the case of excess buy back policies) are catered for by the insurer.
It is only logical that after one has sacrificed their hard-earned money by buying these grey Japanese imports, that one takes comprehensive cover lest all of a sudden one becomes worse off after being involved in accident all because he opted to purchase the cheaper third-party insurance cover.
Having highlighted the main types of cover available under a motor policy, we state that cover is for all types of vehicles ranging from private cars, motor cycles, commercial vehicles, school buses and so forth. It is very important to note that all these vehicles cited attract different rates or premiums notwithstanding other factors that determine the rating structure or guide of an insurance company or broking firm.
All these factors or attributes that influence the decision on what premium to charge are called underwriting considerations.
The following are some of the considerations that determine what rate or premium to charge: use of vehicle, type of cover required, period of insurance, claims or loss experience or statistics over a time interval usually three years and driver's characteristics and their driving experience among other factors.
Finally, it is wise for all motoring public or would-be motor vehicle owners to familiarise themselves with the main types of cover available under a motor policy to enable themselves to make the right choices.
This vital information is freely and readily available at insurance companies' help desks, websites at no cost.
We reiterate that motor insurance's FTP cover is compulsory and thus every motorist must ensure that they have a valid insurance with a credible insurer before they get on the road.
The Latin maxim "ignorantia juris non excusat" is a legal principle holding that a person who is unaware of a law may not escape liability for violating that law merely because he or she was unaware of it.
It is hoped and believed that you will be on the right side of law.
Tichawana Nyahuma is a legal practitioner. Enard Chiguvu is a chartered insurer and risk management practitioner.They write in their personal capacities. Feedback: [email protected] or [email protected]