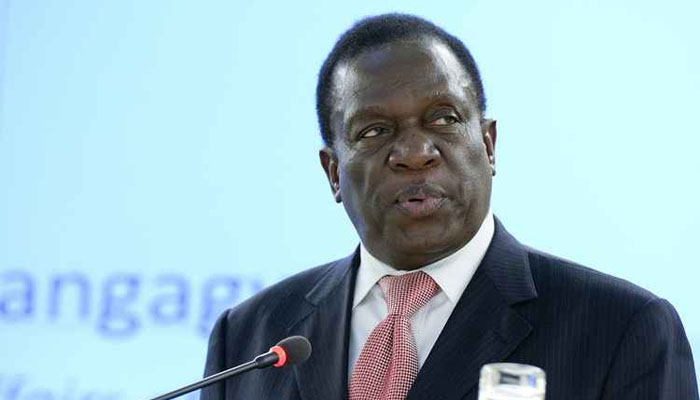 The Sunday Mail
In the Holy Scriptures, a story is told about a doting father who had two sons. A very important task had to be done.
He assigned the first son to execute this task and was flatly told that his wish would not be honoured! After a bit of self-introspection, this seemingly disobedient son went ahead and did as his father had requested.
But the heartbroken father was not aware of this change of heart. Perturbed, he scurried to his second son; who reassured him that his wish was his command. Son number two would take care of daddy's wishes.
But he did not!
While I am not a doomsayer, allow me to indulge a bit.
In 2018 Anno Domini, Zimbabwe finds itself infested with obedient hypocrites and disobedient doers. Such is the irony of life. President Emmerson Mnangagwa, who has so much to do in such a short space of time, has to delegate tasks to his team.
He cannot rebuild this economy single-handedly. Unfortunately, there lies his speed hump. While some of those lazybones might grunt at his work ethic which requires them to justify their presence in Cabinet, they drag their feet but still get something done nevertheless.
This, although done in an unaesthetic manner, is still great because inasmuch as we would love to see them getting hastier, we want the results more.
They will soon get used to working hard.
It is the lip-service lot, however, that the President will have to watch out for. The hypocrites in Government who will shout at the top of their voices that they will deliver, but do not.
They give the appearance of real commitment, but all the while they do not really work at it. Thus, they will not produce what ED expects.
Human beings by nature love to talk with little or no action at all. Although it is commonplace, it is unacceptable and unforgivable, especially when one holds public office.
We had the same promises on September 11, 2013; when a new Cabinet swore before the then President Robert Mugabe, waxing lyrical about how they would deliver in their respective portfolios in line with the Zanu-PF manifesto.
It is interesting that in that same Cabinet that promised fireworks were the likes of former Vice-President Joice Mujuru, who fell by the wayside after stabbing her then boss in the back.
The unforgettable Didymus Mutasa also took oath as the then Presidential Affairs Minister that fateful afternoon, so did Walter Chidhakwa (Mines and Mining Development). Remember Dzikamai Mavhaire (Energy and Power Development) and several others who went on to spite this country with zilch results.
But that was then, and this is now.
As l watched national television over the just-ended holidays, several Government ministers appeared on the screen. But it is the Minister of Information Communications Technology and Cyber Security, Cde Supa Mandiwanzira, who stole the show.
With the cameras fixed on him, it was as if he was trying a bit too hard to show the nation that he was very busy in his office.
Several other ministers were reported to be either busy in their constituencies or offices. Bravo, excellent work. They were wearing very lean faces as they claimed that they had worked throughout the holiday; that they did not have the luxury of resting when they have to deliver results within the fast-evaporating 100 days.
Their boss, President Mnangagwa, has been working round the clock, which explains their own zeal. But the issue is about sincerity, less talk and more action, because judgment day will inevitably come.
And when that day comes, empty promises will not matter. The people of Zimbabwe will expect to see bread and butter on their tables, not sugar-coated empty promises. In fact, while the 100 days might still be far from over, it's already been over a month since the new Cabinet ministers came into office.
If there are no measurables yet in any given ministry, alarm bells must start ringing. Let Government officials be reminded that their heritage or fine credentials alone will not give them the right to continue working in this new Government.
Only exceptional results might secure spots for them in the Government that will take this country to 2023.