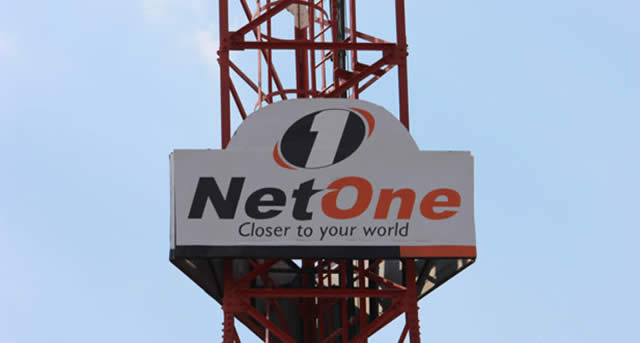 The Sunday Mail
ECONET Wireless' mobile money platform EcoCash service, has for years enjoyed market dominance, but could be facing competition from rival NetOne's upstart OneMoney.
NetOne launched its revamped mobile money platform, OneMoney, a fortnight ago, a situation market watchers say could bite into EcoCash's market share.
NetOne acting chief executive Mr Brian Mutandiro, appears to have taken aim at EcoCash.
Launching OneMoney in Harare, Mr Mutandiro took potshots at "the other mobile service", saying his company's product aimed to disrupt the local mobile money economy by offering superior, cheaper service.
According to regulator, Postal and Telecommunications Regulatory Authority of Zimbabwe (POTRAZ)'s second quarter performance report, all the mobile operators experienced an increase in active mobile money subscriptions but the highest increase was registered on OneWallet — now OneMoney, at 30,1 percent.
A comparison with the first quarter of 2017 shows that NetOne's mobile money market share increased by 0,1 percent whereas Econet's market share fell 0,1 percent while Telecel remained unchanged.
Analysts say the state owned mobile operator's growing subscriber base plays to its advantage and this alone could give EcoCash a run for their money in a new battle for the booming mobile money market fuelled by the prevailing cash shortages.
POTRAZ report also show NetOne's subscriber base grew 7 percent to 5,48 million from the previous quarter subscription of 5,08 million subscribers. But Econet's total market share increased to 50,2 percent in the quarter compared to 49,2 percent in the previous quarter.
Zimbabwe has been experiencing cash shortages since early last year, giving rise to use of mobile money transactions, with some firms opting to make salary payments through such platforms.
With the launch of OneMoney, speculation has been rife that more firms, especially from state enterprises and departments, will channel all their business to the new entrant in the mobile money market.
If connected to the Zimbabwe Revenue Authority, it will mean more business as people will pay duty through the platform.
Also, indications are that OneMoney will issue debit cards at a cost of $3 at a time EcoCash has been making adjustments to its debit card service.
However, if OneMoney is to make a significant impact on the market, NetOne will need to invest in increasing its subscriber base which is still at five million, which is half of Econet's total subscribers. Before one becomes active on OneMoney, they need to be a NetOne subscriber.
Although NetOne registered a 30 percent growth in mobile money subscription, it still has a paltry 13 000 active mobile money subscribers, which makes it a mammoth task to catch up or overtake Econet's three million.
Of the 24 575 mobile money agents in the country, Econet commands 93 percent at 23 050 while NetOne has only 187 agents in the country.
Analysts say this is another area NetOne also needs to invest in heavily. Mobile money services thrive on convenience and OneMoney still has a long way to go for the market to feel its presence.
While NetOne plays catch-up, Econet on the other hand has not stopped upgrading its mobile money platform and has vowed to continue as it takes advantage of the increased demand, spurred by cash shortages.
Apart from system upgrades, Econet was the only operator to register an increase of 4 percent in active mobile money agents while its rivals Telecel and NetOne registered declines of 17 percent and 23 percent respectively on liquidity constraints, as cash is required to facilitate cash-in and cash-out transactions.
"The company has responded to an acute liquidity crisis and shortage of bank notes facing the country by promoting our mobile money services as the solution to the limitations that this situation has presented to the transacting public.
"EcoCash upgraded its transaction capacity three fold in August 2017, following a surge in demand for its services," said Econet chairman Dr James Myers, adding the growth in the mobile money platform in terms of transaction volumes had surpassed expectations.
However, there still remains a challenge in accessing foreign currency to maintain and upgrade the system in line with the growing demand.
Said Dr Myers: "In spite of the foreign currency challenges that we are facing in the prevailing economic circumstances, we continue to relentlessly pursue ways to use technology to address relevant problems that face our society today."
Data, Ecocash and other non-voice products now constitute 63 percent of Econet's total revenues.
World over, data and mobile money are now the new battle ground for mobile network operators keen on making up for falling revenue in traditional services like voice and text messages.
According to the mobile world congress statistics (2017), there are 500 million mobile money wallets around the world and almost every minute, 30 000 transactions are processed.
Mobile money is available in 92 countries across the globe and transactions worth $22 billion are transacted each month.