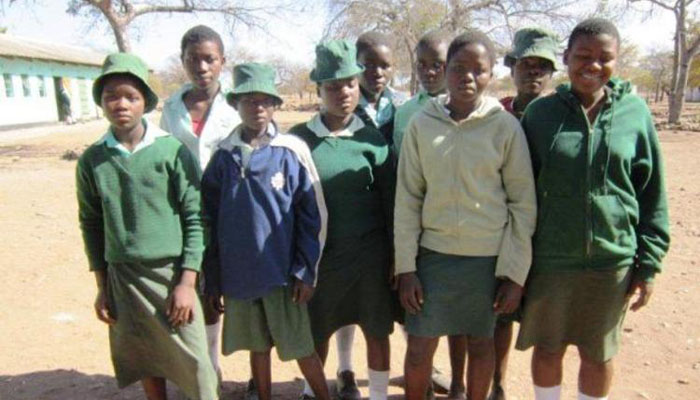 The Sunday Mail
Agonising cramps, vomiting, migraines and loss of appetite are among the things that accompany the menstrual cycle.
And women go through this every four weeks.
Now, to add to the discomfort, Onsdale Enterprises — one of Zimbabwe's major sanitary wear manufacturers — is on the verge of shutting down due to a shortage of foreign currency to import raw materials.
Onsdale, which makes the "Farai" brand of sanitary wear and other comfort products, imports more than 75 percent of its raw materials.
Women and girls use a minimum of between US$1 and US$2 for a month's supply of locally produced sanitary pads or cotton wool. Many already complain that they cannot afford this.
If Onsdale ceases operations, women and girls will have to part with at least US$2,50 for imported sanitary wear every month.
Onsdale sales and marketing manager Mr Paddington Mupfururirwa said, "We have hit hard times as we have since stopped producing sanitary wear. Our major challenge is shortage of foreign currency to procure raw materials.
"We will be content with at least US$250 000 for raw materials for us to be able to have minimum production. And so far all we have are promises from the Ministry of Finance and we are praying that the assurances are met. For now, Zimbabwe will have to endure for at most one-and-a-half months without our product on the shelves."
In rural areas, many girls miss at least one week of school every month because they do not have sanitary wear.
A survey conducted by SNV Netherlands revealed that 72 percent of rural school girls do not use sanitary pads.
They use rags, cow dung, newspapers and leaves — which pose gynaecological health risks — to stem menstrual flows because they cannot afford proper sanitary wear.
Plan International Zimbabwe communications manager Ms Angela Machonesa said women's hygiene issues needed to be treated with the importance they deserved.
"The natural process of a woman experiencing her menstrual cycle shouldn't bar girls from attending school and hold women back from being productive," she said.
Zimbabwe's foreign currency situation has left many companies reeling.
Low production for export in a country already reliant on mineral resources at a time weak commodity prices characterise global markets.
Zimbabwe has racked up a cumulative US$20 billion trade deficit since dollarisation in 2009.
A Confederation of Zimbabwe Industries manufacturing sector survey indicates that about 30 percent of member firms are on the brink of collapse, due mainly to the foreign currency crunch.
Now menstrual health management also faces the challenge.
Menstrual Hygiene Management ambassador Chief Musara said, "We can't speak of gender equality as a country when we have menstrual hygiene being given insignificant attention and yet it is a concern for young women who are a marginalised section of the society."
To this end, SNV Netherlands and the Women's Affairs, Gender and Community Development Ministry have come up with reusable menstrual pads (rumps).
Rumps are made of three layers of soft, absorbent fabric backed with a quality waterproof material to prevent leakages and are changed every five hours or so depending on the menstrual flow.
Ms Machonesa challenged local companies to venture into rumps production.
"I do understand that it doesn't make business sense for companies to come up with reusable pads but it will be for a noble cause. Zimbabwe is a well-known cotton growing nation and since sales are currently dwindling, why can't we utilise locally available resources to come up with sanitary wear?"
Nepal and India are recycling paper to innovatively come up with sanitary pads.
Reusable and washable pads are manufactured and one pad is said to last for up to 18 months, and a pack of 12 reusable pads can last for more than three years.
Most rumps are being produced per order for NGOs meaning they are not readily available in shops.
Ms Machonesa added that, "Government must take a deliberate move towards the incorporation of manufacturing reusable pads into the arts and craft curriculum. While the inaccessibility of sanitary wear is a huge issue, management and hygiene are also a cause for concern.
"Schools must come up with facilities that ensure the privacy of (girls). Parents and guardians alike must go beyond warning their children about getting pregnant once they start menstruating but also warn them about management and hygiene to protect them against infections."