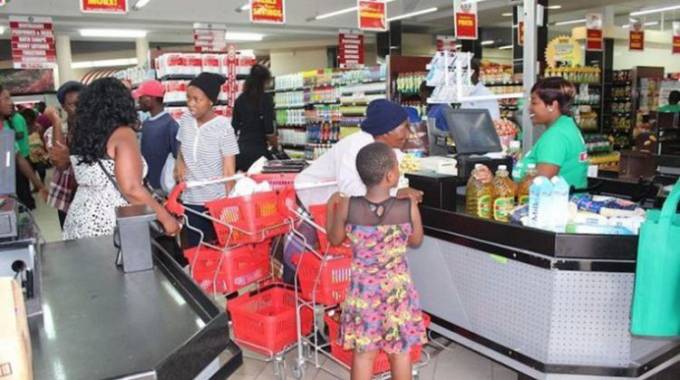 The Sunday Mail
Edmore Ndudzo
In Zimbabwe now, more than at any other time in the past decade, the rampant overpricing of goods and services has created "hell on earth" for ordinary citizens.
The recent worrying price trends can be traced to the beginning of the new millennium.
Recently, I wrote an article highlighting how customer care had progressively decayed over the years.
Historically, there has always been a scientific formula of costing goods and services, which ordinarily includes taking into account both direct and indirect costs, to which a reasonable profit margin is then added.
In essence, this was meant to ensure the sustenance of the business through guaranteeing a fair and reasonable return for business owners.
In 2009, economist Eric Bloch criticised local business tendencies to speculatively price their goods in anticipation of rising inflation.
He called the practice "self-destructive" and economic "hara-kiri", and opined that it was likely to destroy both the businesses themselves and ordinary Zimbabweans.
What is unfortunate is that the practice of speculative cost pricing is now pervasive, even for small cross-border traders.
Most businesses now peg prices by trebling the foreign purchase price and converting it to the equivalent Zimbabwe-dollar parallel market price.
In their estimation, the price so established will be enough to cover replacement costs. However, it is now clear that businesses are essentially ripping off consumers through inflated prices.
Of late, there is a growing trend where businesses put premiums on various modes of payment — electronic money and cash.
It has become worse ever since the Reserve Bank of Zimbabwe (RBZ) decided to abandon the parity exchange rate between the US dollar and the surrogate local currency.
Decoupling the local unit from the US dollar has led to the depreciation of the former.
To some extent, the US$500 million Afreximbank facility has helped stabilise the interbank market and tame the volatile and unscientifically determined parallel market exchange rate.
Unfortunately for the consumer, it is the parallel market rate that is mainly used to determine prices.
Workers continue to bear the brunt as their disposal incomes continue to fall.
All this is man-made, self-inflicted pain.
All these developments raise questions on how Government can step in to protect vulnerable members of society.
Lest we forget or overlook it, the price madness can be traced to the adverse socio-economic effects of illegal sanctions.
The sanctions, which were imposed without the approval of the United Nations Security Council, still subsist to this day.
It has to be remembered that following the imposition of the sanctions by the United States of America (2001) and the European Union (EU) bloc, Zimbabwe experienced hyperinflation, which peaked in 2008.
This inevitably led to the death of the local currency and the advent of the multi-currency system in February 2009.
Now, in May 2019, we are experiencing unusual and unexpectedly high levels of inflation of about 100 percent.
Government has thus found it absolutely necessary to take measures to address the situation.
Unsurprisingly, authorities have resolved to make the following measures:
Introduce legislation whose main purpose is to encourage competition and discourage the emergence of monopolies, particularly those which engender cartels. Such legislation includes the revised Competition and Tariff Commission Act, including the revised Consumer Protection Bill.
Further, the recently enacted Tripartite Negotiating Forum Act should necessarily formalise dialogue and co-operation among social partners — Government, workers and employers — on prices and wage increases.
Also, the proposed Zimbabwe National Industrial Development Policy is expected to help promote competition in the economy. But all these laws have to be vigorously enforced.
2  Introduce the people's shops through Silo Industries  — a wholly owned subsidiary of GMB — through Grain Marketing Board. It is hoped that such an intervention will help stabilise basic commodity prices.
Introduce a subsidised model public transport system using the Zimbabwe Passenger Company (Zupco).
Release US$500 million facility from the Reserve Bank of Zimbabwe to be used as a line of credit. The ongoing tobacco marketing season has also proven to be timely as it will supply the market with foreign currency.
But consumers should also boycott overpriced goods, especially in circumstances where such goods have low-priced substitutes and alternatives.
Consumers are also better advised to shop around and compare prices before making a decision to buy.
Whilst most measures being undertaken so far by Government are generally commendable and sound, eliminating the unjustified and unwarranted price madness has been difficult.
I, however, believe that in the short to medium term, the introduction of a fully fledged currency might be very helpful.
I have been advocating for this position for more than a year now.
The name of the currency doesn't matter much, but it is all about people's perceptions and confidence.
But I would hasten to suggest that as and when the new currency is eventually introduced, it might be advisable to take a leaf from the Americans by displaying heroes who played a key role in the independence of the country.
The local currency that replaces bond notes and coins has to be anchored on substantial foreign currency holdings to support the market.
For example, a US$3 billion injection could help provide the country with a six months import cover.
It is possible to secure credit lines from China considering that our relationship has been elevated to a Comprehensive Strategic Partnership.
In any case, China has pledged more than US$60 billion in facilities for African countries.
The new currency's medium to long-term stability will however come from holdings of physical deposits at the Reserve Bank of Zimbabwe (RBZ).
These can be precious minerals such as gold, diamonds and platinum reserves.
A lot of money is needed to liquefy the interbank market since most of the resources are used to import fuel.
So securing a US$2 billion facility that is reasonable, competitive and concessionary might suffice.
In the medium to long term, stability of the newly introduced local currency will be guaranteed from proceeds from tobacco exports, whose production at 252 million kilogrammes last year broke the record set by previous large-scale white farmers.
The new crop of black farmers have proved to be competitive in producing the yellow leaf.
Added support from Government has the potential to increase production to about 400 million kgs.
There is also inherent potential in gold production, which again topped more than 30 tonnes last year, led by small-scale gold producers.
It is worth noting that gold has been the single largest foreign currency earner in the recent past.
There are also minerals such as lithium, petroleum and methane gas, which are expected to augment local revenues.
Encouragingly, tourism is also on the rebound, with increased arrivals from visitors seeking both business and leisure.
If the manufacturing sector recovers through making value-added exports, the stability of the envisaged local currency would be assured.
It would most definitely help the country's endeavour of establishing a middle-income economy by 2030.
This is of course premised on the ability to eliminate the current price madness.
Edmore Ndudzo is the first black treasurer of the City of Harare. He was a lead consultant in crafting the Public Finance Management Act. He writes in his personal capacity and for the national interest.