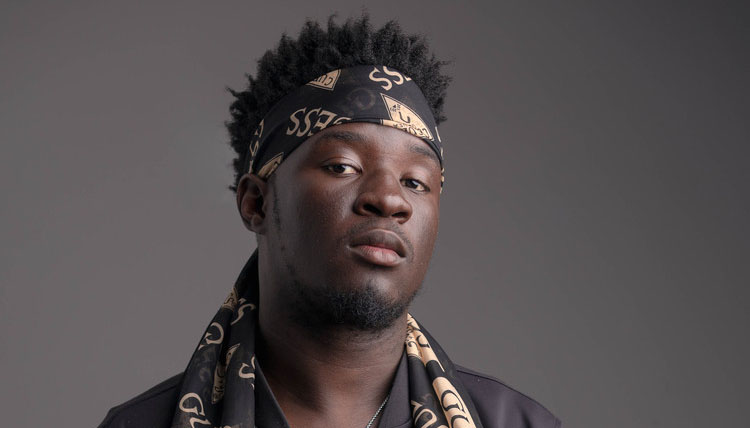 The Sunday Mail
RISING hip-hop artiste Crooger (real name Nyasha Gurure) is on a mission.
He has been doubted by naysayers and dream slayers, but perseverance and mother's love have spurred him to prove the haters wrong.
"I got my first studio money from my mother when everyone else did not believe I was cut for the music trade. She is the best mother in the world. We are three boys and l am the only one who does music in my family although my little brother is also showing interest," says Crooger.
"In my early stages l was told that l can't sing because of my deep voice, but I have since proved people wrong after discovering I can do a lot with (my voice). The negative comments actually motivated me to keep on improving my craft," he told The Sunday Mail Society last week.
The 24-year-old's debut album, "Road to Fame", delivered notable sing-alongs, namely "Mabroke Dudes" featuring MMT, "Zvirikufaya" featuring Nyasha Timbe, "Tambatione", and "I Want Her".
So good was the project that it won Crooger the best Album Art gong at the 2013 Zim Hip-Hop Awards, and also got him two nominations in the Best Album and Best New Comer categories.
Songs from that album and a bunch of singles since have opened doors for live gigs and kept his brand afloat.
But calls for a new album from fans have been growing louder with each passing day. The rapper has responded accordingly. He is putting final touches to a 22-track album titled "Shumba Inoruma" that is due for release next month.
The album features collaborations with veterans of the game in the mould of Buffalo Soul Jah, Stunner, Cindy Munyavi, Trevor Dongo and – his idol – Maskiri.
Last week Crooger explained the inspiration behind "Shumba Inoruma".
"The album is mainly inspired by my Shumba Nyamuzihwa totem and the Shona culture in general," he said.
"It really was a lot of work, I started working on the album last year in September and I'm glad to say I'm almost done. My compositions differ with each song but most of the times l get melodies early in the morning and l record myself. Those that stay with me know that l make noise in the morning."
The South Africa-based artiste loves dishing out music in his mother tongue despite being heavily influenced by American star 50 Cent.
"Shona is a powerful language with potential to take me places hence my bias towards it. Also, I have learnt that I can do so many genres and as an artiste I must not limit myself but hip hop remains my core sound and lifestyle," he said.
Right now, his singles "Muteuro", "Ndomupei", and "Harare Hucci", which features Briss Mbada, are rocking the airwaves. Crooger, who was raised in Chitungwiza, considers himself an entrepreneur.
"Music is a business and l see myself as an entrepreneur operating a music business. I'm a Business Communication Accounting graduate and a part-time ACCA student so l try to be professional in everything l do. It has always been my dream to find a bridge between music and academics."
The singer also explained how he got his stage name. "I borrowed my cousins phone without his knowledge, went to school with it and he started calling me Crooker. It then later changed to Crooger, inspired by a character in one of the books he read," he recounted, before adding, "But l am not a crook though."