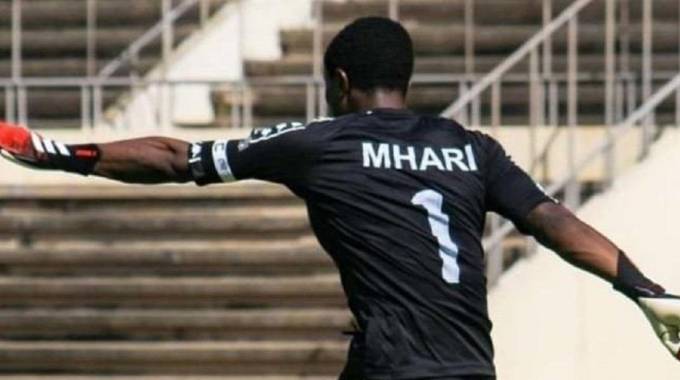 The Sunday Mail
Langton Nyakwenda
THE country's largest game reserve is situated in Hwange, and perhaps this is probably how this town earned its international acclaim.
Hwange National Park is home to over 50 000 elephants and covers an area that is almost the size of Belgium.
Zimbabwe's high-profile football player Marvelous Nakamba of Premier League side Aston Villa traces his roots to this coal-mining town, which is also known for its extremely hot temperatures. However, Hwange is also credited for producing one of the most talented goal-minders to emerge from Zimbabwe — Posani Sibanda (late). The legendary Sibanda, a former national team keeper in the 1970s, was part of the crack Hwange side that won the 1973 Castle Cup after stunning a George Shaya-led Dynamos in what still remains a memorable conquest for the people of Matabeleland North.
Hwange has since become a trusted conveyor belt of good goalkeepers, some of whom have gone on to represent Zimbabwe.
Weekly Mwale, Isaac Tshuma, Peter Mlilo, Antony Nakamba, Johannes Tshuma, Chenjerai Dube, Witness Munkuli and Timothy Sibanda are some of the keepers who were either produced at Hwange or passed through the mill at the colliery. Dynamos keeper Taimon Mvula, who is arguably one of the most trusted pair of hands in the Castle Lager Premier Soccer League, honed his skills at Hwange.
The promising Takabva Mawaya, who impressed at ZPC Kariba before moving to Triangle United, is a product of Hwange.
National Under-17 goal-minder Joseph Kaunda also hails from the town.
Hwange's seemingly consistent production line is back into perspective following Petros Mhari's exploits for Zimbabwe at the ongoing African Cup of Nations finals in Cameroon.
Mhari was in fine form in Zimbabwe's 0-1 loss to Senegal in a Group B opener on Monday and won plaudits from as far as England, where the BBC described his performance as "impressive".
Former South Africa national team goalie Andre Arendse was one of the high-profile football personalities who also hailed Mhari during a SuperSport programme, Masterplan.
Although Mhari shot to national prominence at domestic league champions FC Platinum, it was Hwange which set the stage for the goalkeeper to shine and convince Pure Platinum Play, who are now dominating the local scene, to sign him.
The 32-year-old spent five seasons in Hwange between 2009 and 2013.
Its team might be languishing in the Southern Region Division One League following their relegation from the top-flight in 2017, but locals have something to cheer about.
The 33rd edition of the AFCON finals has a Hwange touch to it, thanks to Mhari's connection with "Chipangano".
"The last time we had a keeper from Hwange Football Club representing the national team was back in the early 2000s, when Chenjerai Dube was still at his peak.
"It's good that Mhari has reminded us that as little a club Hwange are, they can also nurture or produce a keeper good enough to play at the AFCON finals," said former Hwange keeper Munkuli. He, too, also benefited from this trusted conveyor belt, as he ended up at CAPS United, where he won two straight league titles in 2004 and 2005.
"Mhari has reminded us of the legendary Posani Sibanda, the first keeper from Hwange to play for the national team.
"Hwange has been put on the international map by Mhari's exploits, because commentators at AFCON will obviously mention Hwange as part of Mhari's football history," said Munkuli, who now trains goalkeepers in Warren Park, Harare. Hwange football legend Weekly Mwale speaks highly of the effect Posani Sibanda had on goalkeepers in the mining town.
"We were lucky to have Posani (Sibanda), who was one of the best, if not the best goalkeeper in Zimbabwe at his peak.
"There are some training programmes that he designed and some tricks that he imparted which we still follow up to this day," said Mwale, a former Hwange keeper.
"We have what we call the law of frequency, whereby goalkeepers repeatedly do a drill.
"This can either be dealing with 40 crosses from either flanks every training session or dealing with 100 penalties every day.
"This helps perfect their craft.
"The other advantage we have is the heat, which makes our players more resilient," he revealed.
Former national team goalie Chenjerai Dube, also a product of Chipangano, believes Hwange is "simply blessed" when it comes to goalkeepers.
"I also think the influence and inspiration come from the great goalkeepers who were produced in the yesteryears," he says.
"A lot of youngsters were motivated by such great goalkeeping," said Dube, who is now goalkeepers' coach at ZPC Kariba.
"We are very happy with what Mhari has achieved and the town of Hwange is in full support of their own product.
"Almost everyone at the colliery is glued to the television each time Zimbabwe is playing just to watch Mhari in action.
"Hwange has always had good keepers. I remember we used to have the legendary Posani Sibanda, Weekly Mwale, Antony Nakamba, Johannes Tshuma and Witness Munkuli, just to mention a few keepers who captured the attention of the nation.
"Timothy Sibanda, Takabva Mawaya and Taimon Mvula all came through Chipangano. I coached these boys," said Dube.
Antony Nakamba, who is father to Aston Villa star Marvelous, showered praises on Mhari.
"He had a wonderful game against Senegal and I am sure everyone in Hwange is proud of the boy. We are happy for the boy," said Nakamba.
"I don't know what happens with Hwange when it comes to goalkeepers.
"Most keepers who are groomed or pass through Hwange usually prosper.
"I also think it's about the effect that the great Posani Sibanda had on almost all keepers who grew up in Hwange.
"Even back in the day when we used to play, every keeper wanted to emulate Posani Sibanda. Hwange is a small town and we would read about Posani in the papers; it inspired us all.
"Our generation inspired the next generation and it went on like that until today when we have the likes of Mhari also shining at AFCON, having passed through the colliery," said Nakamba.
Sadly, Mhari's father is not alive and cannot witness his son shine on the continental stage.
It's a massive setback that has always affected the goalie mentally.
He remembered his father with a Facebook post on Tuesday morning, a day after his heroics against Senegal.
"I wish my father was alive. You are my blessing!"