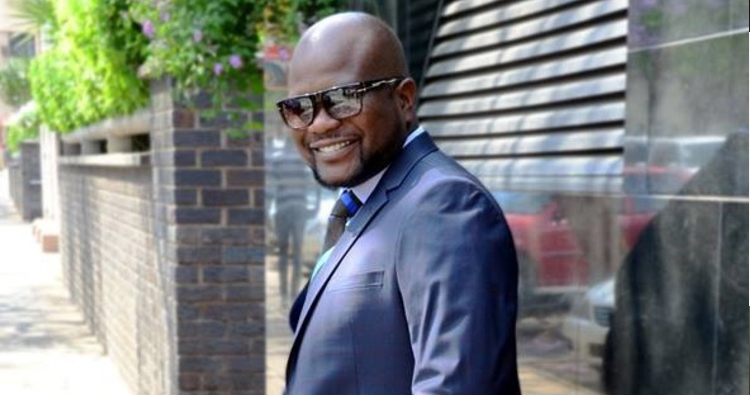 The Sunday Mail
Andrew Moyo —
IT looks like just another casual day of relaxation for the stocky gentleman who is flexing in a black T-shirt, grey sweatpants and high-cut white sneakers.
Only that it is not a relaxing day, but rather a busy one at the office as this particular individual is strutting his stuff behind the mixing desk at Star FM Studios.
Being the pilot steering Star FM's TXO slot, Shingai Mokina, popularly known as DJ Mox, handles his business in a leisurely mode but still manages to keep his show on high tempo.
It only takes seconds in his presence to realise the definition of urban culture, which seems to radiate from his being. Such was the atmosphere when The Sunday Mail Leisure visited Star FM last week to have a chat with DJ Mox.
Armed with a powerful voice, fluency and creativity, Mox has all the ingredients that are needed for a high voltage show such as the TXO.
After recently scooping the Best Urban Male Presenter award at the Zimbabwe Radio Awards and having been nominated for Best Radio DJ in the upcoming Zim Hip-Hop Awards, he definitely deserves a spot among the best in the business.
The Harare-born and bred 32-year-old had other aspirations growing up. Mox would have been either a lawyer, an architect, pilot or a successful rap artiste.
His educational journey started at Queensdale Primary School, took him through Mazoe High School with the finishing line being Charles Prince Airport where he enrolled for aviation studies in 2006.
"When I was still at school I actually wanted to be a lawyer or a pilot but then after finishing high school and when it was time to go to law school, I realised that I did not like reading that much so I decided to pursue something else," said Mox.
"I ended up opting for an aviation course because being a pilot was one of my dream professions and still is up to this day.
''Although I ended up being on radio, I am still taking flying classes and I hope one day I will get my wings."
While most people would envy the presenter for his smooth flow and fluency when he speaks on radio, he says the gift did not come on a silver platter but is a craft that has been chiselled over the years.
"I fell in love with public speaking when I was about 15 years old so I joined the debate club at school. I actually won a few debate competitions and in 2003 I was the best speaker in the country after battling it out with other top public speakers."
With his voice and ability to speak smoothly, it was just a matter of time before opportunities started knocking on his door and his first shot at fame came in the form of being a voice over artiste.
"In 2009, I was asked to do voice overs for Kingdom Bank and after trying out for the first time, they immediately kept me as their corporate voice for about three years. While I was doing the voice over gig, people started asking me to try out TV. That is when I joined ZBC in 2010 as a continuity presenter, mainly doing the programme line-up."
Mox had only been on TV for two years when he heard about auditions for a radio station that was being introduced and decided to try it out. This turned out to be the biggest move in his carrier.
"I heard about the Star FM auditions and after encouragement from my mom and most of my friends I decided to go and give it a shot. I was not even sure I would make it because I had never done radio before so I was actually surprised when I was called and told that I got the job."
DJ Mox started gaining experience while hosting the Midnight Lockdown, a slot he was in charge of from 2012 to 2014. He also had opportunities to feature on other slots, sharpening his radio skills further.
"It was mid-2014 when I started doing TXO – The Cross Over, which is one of the most exciting shows on radio, especially for the youths.
"Being a slot for the young and vibrant, I have to make sure that I always keep the energy levels on a high."
DJ Mox has been credited as one of the DJs making a contribution to the local hip-hop industry, thanks to his Hip-Hop Havoc segment. It is no surprise that he is championing the hip-hop movement considering that at one point he wanted to be a rap artiste.
"During the first 30 minutes of TXO, we have the Hip-Hop Havoc segment, which is dedicated to that particular genre.
''I am impressed with how the local hip-hop scene has been growing but I think we have barely scratched the surface in terms of exposing talent.
"The fact that we are now having a consistent flow of new hip-hop music coming in every week shows that the industry is moving in the right direction in terms of growth."
He said he is happy to have been nominated for the hip-hop awards and commended all the people who are working hard to push the genre to greater heights. Besides presenting on radio, DJ Mox also moonlights as a motivational speaker, MC and DJ for private functions.
Although he might seem to be a catch for many single ladies out there, DJ Mox he is off the market as he is happily married and has a two-year-old son.