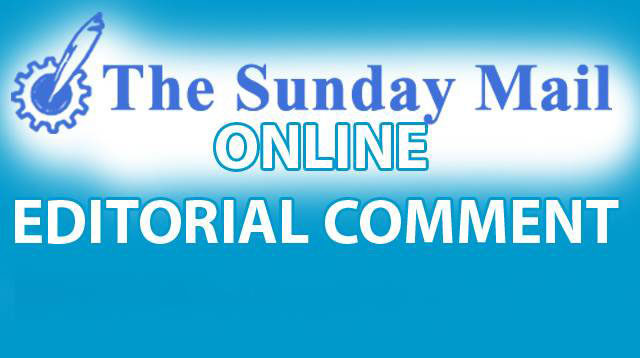 The Sunday Mail
The progress the country has made so far in science, technology and innovation is hard to ignore.
On Friday, the country's first satellite, ZimSat-1, was launched into orbit, representing a giant stride in the country's bold space ambitions.
Our institutions of higher learning are now leading in the incubation of scientific solutions to help both industry and communities.
Most notably, on Thursday, President Mnangagwa, who has been aggressively pushing for the adoption of the heritage-based 5.0 education model, commissioned two key innovative units at the University of Zimbabwe — an international centre for surgical simulation and training in non-invasive surgery, and a number plate production plant.
The same institution has already begun constructing a super-specialty hospital (a quinary hospital) that will offer the highest specialised care.
Speaking after commissioning the units, the President, as he has always done at such fora, reiterated the importance of pivoting on science, technology and innovation.
"The nurturing of our students to be part of the building process of our great country is highly commendable as it fosters responsible and productive students, staff and citizenry towards the realisation of the national Vision 2030 and beyond. As an institution, you have demonstrated that you are indeed adhering to the mantra 'Nyika inovakwa nevene vayo; Ilizwe lakhiwa ngabanikazi balo'," he said.
"Going forward, I urge the University of Zimbabwe to continue introducing new and innovative methods of teaching and learning. These must create a balance for students and staff to engage in processes of research, innovation and production of goods and services for the nation."
The same is being replicated at all State universities.
The continued promotion, development and incubation of innovations — expected to culminate in their commercialisation — represent a bold declaration by Zimbabwe to decolonise our education from the rote system to a much more practical, problem-solving and utilitarian outlook.
It is not a secret that our education was specially designed to supply the white minority settlers with cheap labour.
However, the revolutionary structural reorientation and redesign of our education system, which President Mnangagwa has dubbed "Chimurenga Chepfungwa", the Fourth Revolution, repurposes and refines this critical sector to solve our challenges as a society.
There was a time in 2020, when the country grappled with the shortage of number plates simply because we relied on importing them.
But the UZ's new plant, powered by the brainpower of our young and creative students, will solve that.
The US$1 million project — which is being jointly implemented by the Ministry of Transport and Infrastructural Development in conjunction with the Ministry of Higher and Tertiary Education, Innovation, Science and Technology Development — is envisaged to produce five million number plates.
The inherent cost savings that come with import substitution would be immense.
It is a sign of what is to come and what to expect from investing in the new thrust.
We are on the right path.
Little wonder that the new education model has attracted interest from academics from as far as the United States.
We are definitely not short of the brainpower needed to lead this new revolution.
Our highly skilled human resource continues to make a mark all over the world.
Our satellite was developed by our scientists.
Also, the sheer amount of patents that are being registered by students at our tertiary institutions are an indication of the creativity that has been released in our education sector.
We are the only ones who can come up with creative solutions to modernise and industrialise our agriculture, mining and manufacturing, among other critical sectors, in order to leapfrog our development.
Since we are keenly aware of the extent and depth of peculiar challenges that confront us as a people, it is fair to say we are also the ones who are likely to develop tailor-made solutions for them. The fact that we are already harvesting the fruits of investing in science, technology and innovation a few years after embarking on this ambitious journey means we are well on our way to establish the future that we envision for Zimbabwe.
All that is now needed is to stay the course.