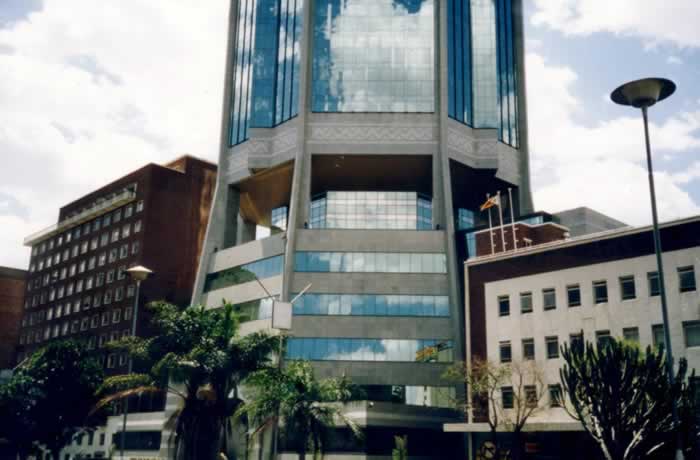 The Sunday Mail
Negotiations involving the Reserve Bank of Zimbabwe (RBZ), ZimTrade and the Export Credit Guarantee Company (ECGC), which will culminate in small and medium enterprises — mainly those in the export business — accessing loans without collateral, are expected to end next month.
The RBZ and ZimTrade — the country's premier export promotion body — want SMEs to access funds to boost their operations so as to generate more foreign currency and substitute imports.
However, given the size of some of the SMEs, they are unable to provide collateral largely in the form of title deeds to banks, to access loans for working capital. This prompted the RBZ, which has been clamouring for a radical shift from importing to exporting, to provide a $100 million export facility.
The facility can be increased to US$200 million depending on the demand and the extent of revenue generated.
ZimTrade administers the fund, and vets potential beneficiaries before referring them to locally owned banks including Agribank, ZB Bank and CBZ, which have been lined up to disburse the funds.
ZimTrade board chairman Mr Lance Jena told The Sunday Mail Business last week that they are frantically working to tie up the negotiations next month so that many SMEs can start accessing funds.
"We are hoping that once we conclude our negotiations with the central bank, the selected financial institutions and the ECGC, we should be able to sign a memorandum of understanding (MoU) and our SMEs will be able to apply for this facility without collateral.
"Our expectations are that we finish the negotiations next month. Everything has to be done this year so that from January next year, hundreds of SMEs can come to get the funds.
"But we are not waiting for the signing of the MoU before disbursing the funds. The MoU naturally helps on issues pertaining to due diligence for SMEs that are producing for the local market.  "We want to be more careful on these ones. But if you come to me and say I have an order in Zambia tomorrow morning, you will get the money immediately because the economy cannot wait for foreign currency," said Mr Jena. The Export Credit Guarantee Company (ECGC), which is a highly capitalised company owned by the RBZ, will issue insurance to guarantees loans extended to SMEs.
The ECGC will be the last port of call in the processing of SME loans, after ZimTrade and the bank that will extend the loan. Mr Jena said the MoU will operationalise the issuance of insurance by the ECGC and convince banks to release funds to SMEs who don't have title deeds for collateral. SMEs struggle to obtain affordable loans from banks largely because their operations are opaque and lack professionalism. Critically, because of their size, some SMEs lack collateral in the form of immovable property or title deeds, resulting in their businesses remaining small.
Mr Jena conceded that lack of affordable finance is a major issue affecting SMEs, hence the coming in of the RBZ with several facilities to bail them out.
"It is very important to get affordable finance, which supports working capital and capital expenditure.
"In that regard, there was an initial $70 million set aside, but I prefer to call it $100 million because the (RBZ) Governor (Dr John Mangudya) said if there are people who qualify, we can go up to $100 million or even $200 million because Zimbabwe needs that economic activity," said Mr Jena.  The funds are meant to support SMEs to become export ready.  Entrepreneurs that cannot immediately export but are producing for the local market are also earmarked to benefit from the fund since they contribute to import substitution, hence saving the much needed foreign currency.
SMEs that are export ready will, beyond getting funds, be helped to access markets.
Dr Mangudya's previous Monetary Policy Statements have been religiously anchored on increasing production and exports, as they are seen as solutions to the obtaining foreign currency bottlenecks.
Shortages of foreign currency have led to challenges in processing foreign payments, even for essential goods such as spare parts for manufacturing sector machinery and raw materials. This has resulted in intermittent production cuts and consequently, shortages of some goods in the country.
In 2015, Zimbabwe's trade deficit was US$3,5 billion and it dropped to US$2,4 billion last year. In the eight months to August this year, the trade deficit stood at US$1,3 billion.
Mr Jena said apart from offering affordable funds, ZimTrade is also encouraging SMEs to employ good corporate governance in their operations.
Currently, most SMEs are run haphazardly without due regard to the basic tenets of professionalism including bookkeeping, resulting in some failing to access capital.
ZimTrade is also encouraging SMEs to ensure they subscribe to a standards body because the market — whether local or international — wants to purchase goods that are produced in tandem with global best practices.
Some local manufacturers are scrambling to get Standards Association of Zimbabwe (SAZ) and International Standards Organisation (ISO) certification to inspire confidence in consumers that their products are top quality.
"We have an understanding with SAZ so that SMEs know that standards are prerequisites to access to affordable finance and markets. "Access to affordable finance, good corporate governance and standards and standardisation, makes us locally and globally competitive; that is the destination.
"In other words, when we are packing horticultural products for Europe, we would be doing so in line with the EU standards, and that can be replicated for the Sadc market.
"And when we get affordable finance, our products become cheap and we would have addressed the cost element on ease of doing business reforms," said Mr Jena.