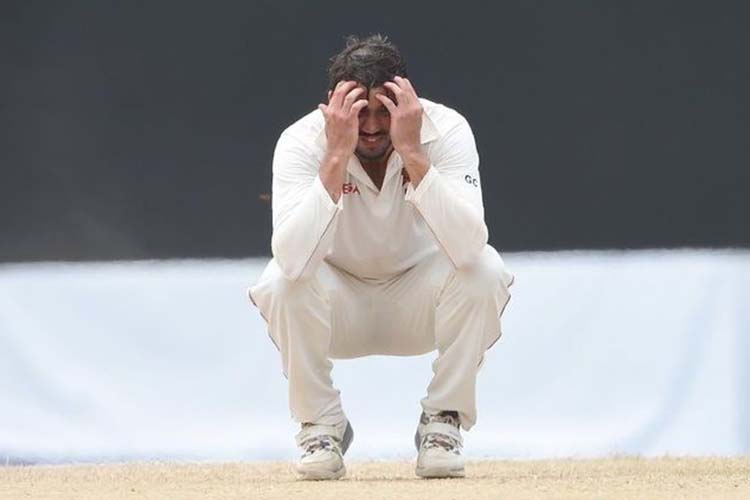 The Sunday Mail
A lot can be said about the possible excuses that must be doing the rounds within the corridors of Zimbabwe Cricket, as they try to formulate credible argument for Zimbabwe's dismal performance during last week's Boxing Day Test against South Africa.
And here we use the word "excuses" instead of "reasons", because how else can one justify an innings and 120-run defeat in a four-day match that lasts less than two days?
The only individuals who seem to have come out of the match looking like the gentleman that game requires of them, are Chevrons gaffer and skipper Heath Streak and Graeme Cremer, who have taken full responsibility for the whole debacle.
But then again, who else were we going to blame, after the team embarrassed themselves and embarrassed the entire nation? That said, The Sunday Mail now looks at some of the actual reasons why the team performed the way they did.
Failure to prepare is preparing to fail. It can be argued that the team had inadequate preparations. They used the pink ball for only four sessions at Harare Sports Club and a couple of days in South Africa before a warm- up match which hinted on what was to come after a Cricket South Africa XI beat Zimbabwe by five wickets.
Facing a quality side like South Africa, surely better preparations would have helped. The fixture was confirmed more than a month and a half ago, but Zimbabwe only used pink balls in training a week before leaving for South Africa.
Domestic disaster
Streak is on record as saying the Zimbabwe Domestic Cricket standard is very low and it doesn't help when ZC postpones matches resulting in the national team players going to South Africa lacking in game time.
Something really needs to be done to improve the standard of the local game which up until now is best characterised by low moral due to non-payment of players, postponement and cancellation of league games and not enough work being done at grassroots level cricket
When your convener of selectors tweets: "Achievements since we took over ZC in 2005 1. Scholarship program(me) dead, 2. Grounds abandoned, 3. Huge debts 4. Loss of passionate employees Truth"; it shows the dire state of the sport in the country.
Among ZC's other crimes the neglect of age-group cricket with the under-19s only getting attention of late. The inconsistencies with the senior team are a reflection of the story on the ground and that is local cricket standards are down.
Club cricket is struggling, domestic cricket's levels are dwindling with each passing season to the extent that Mountaineers played their one-day game against Tuskers with each player wearing his own kit as long it was a Mountaineers kit..