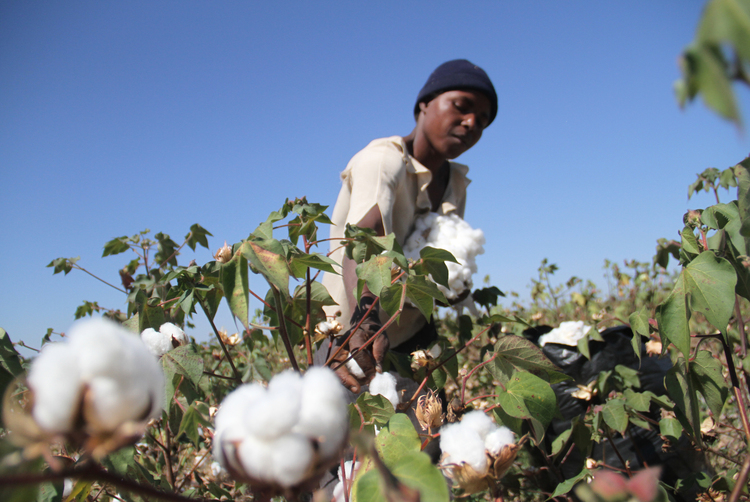 The Sunday Mail
Enacy Mapakame
Business Reporter
THE prevailing weather conditions that are being induced by the El Nino will likely eat into the earnings of local crop insurers.
Local crop insurance business generate an average of $6 million from the business.
It is widely expected that there will be an increase in crop insurance payouts this year.
According to figures from the Insurance and Pension Commission (IPEC), crop insurance accounted for a 5 percent share of the $120 million gross premium income earned by the insurance industry in the six-month period to June last year.
It is believed that some farmers have already reduced the hectarage under crops in anticipation of an unrewarding farming season.
Industry statistics show that of the 25 registered insurance companies in Zimbabwe, 60 percent provide agricultural insurance.
Experts say tobacco is the most widely insured crop due to its high income potential.
El Nino is a periodic weather pattern that causes droughts in several countries and floods in others.
This year's drought has so far left more than 1 000 cattle dead in Masvingo, Midlands and Matabeleland provinces.
Government and aid agencies say crops in several parts of the country are on the brink of failure and may be a write off.
Concerns over poor harvests have led some farmers to cut back on the amount of land put under grain while others are weighing their options on the suitable crops to plant this season.
Zimbabwe Commercial Farmers Union (ZCFU) president, Mr Wonder Chabikwa told The Sunday Mail Business that some farmers are still planting due to the late onset of the rains.
"Right now, we do not have national figures yet because some farmers are still planting, data is still being compiled," he said.
He added that the crop insurance penetration rate is still low in Zimbabwe.
Besides the traditional crop insurance in the tobacco sector, farmers also insure against fire and during transit.
Victory Risk Services agricultural risk consultant, Mr Munyaradzi Chicheko also noted that the insurance sector had a few premiums that were underwritten in the current agricultural season.
"Farmers cannot insure if they are not expecting to make much, so the situation is bad," said Mr Chicheko.
Higher claims, explained Mr Chicheko, are expected from maize and tobacco this year.
Last year's tobacco crop, especially in the Macheke area of Mashonaland East Province, was badly hit by hailstorms.
"This season, it's going to worsen because farmers reduced on the number of hectares they put under crop," he said.
He added that some field assessments conducted by his organisation showed that farmers had cut back on hectarage.
"All things being equal, we still encourage farmers to take Weather Index Insurance," he said.
Banks have also been cautious with loans to the sector in order to minimise risk.
ZB Bank head-group corporate services, Mr Shadowsight Chiganze said priority was mainly given to low risk farmers.
"As a bank, we always look at each case based on its merits and those who meet our criteria will be assisted. Clients with irrigation facilities and adequate water sources are better able to manage risks related to weather patterns and the El Nino effect.
"However, risks also need to be closely monitored," he said.
ZB Bank has disbursed 67 percent or US$10 million of the $15 million apportioned to the 2015/16 agricultural season
Agriculture insurance covers against a variety of weather risks such as drought, floods, hail storms, wind damage, fire loss, fog heat waves and rainfall deficit.
Mr Tafadzwa Gomwe of Regal Insurance said the harsh weather conditions are going to strain agriculture's premium contribution.
"Poor rains will lead to poor yields. This will affect tobacco insurers because the crop is insured from the time it is planted till the time it is sold.
"We (insurers) receive our premiums after farmers have sold their crop.
"This means that low tobacco deliveries will result in low premium remittances and poor business," explained Mr Gomwe.