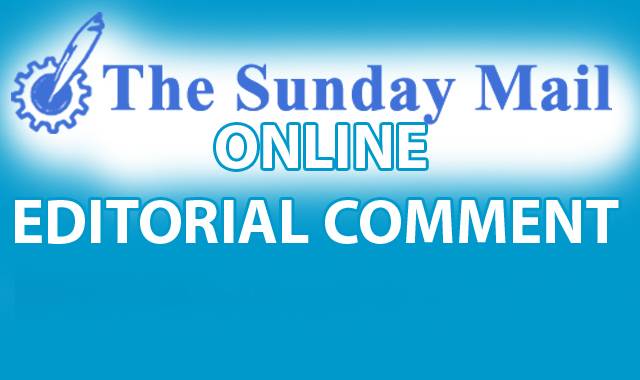 The Sunday Mail
The hashtag political class went into overdrive about the fact that France's recently elected president, Emmanuel Macron, is 39-years-old.
They thought they were making an earth-shattering revelation when they pointed out that President Macron is shy of his 40th birthday while Zimbabwe's President Mugabe will be turning 94 next year. This ageism posing as political insight was abruptly cut short when one blogger on a social media site responded to the hash-taggers that President Macron's wife, Brigitte Trogneux, is in her 60s.
The writer did not leave it at that. She added: "Hapana asingade chembere." And the turnout in Marondera on Friday for the first of President Mugabe's Presidential Youth Interface rallies showed once more that in Zimbabwean politics, age is among the most insignificant statistics. There were many lessons to be learnt at Rudhaka Stadium.
Never mind Cde Kudzi Chipanga's cringe-worthy "Angel Gabriel vetting heavenly aspirants" praise and worship session, or his patently insensitive and thoughtless comparison of youths who are not registered to vote to people living with disabilities. Those are just some of the unintended consequences of handing some people microphones in front of large audiences. The sooner forgotten the better.
The lessons came from the turnout itself and from the policy guidance given by President Mugabe as the nation gears for the 2018 elections and beyond. Those thousands, and the thousands more sure to come out at succeeding rallies, are testament to the fact that the President's age will not be a propaganda tool for fumbling opposition parties as we enter the homestretch to 2018. The fact is finding a campaign message has been difficult for the opposition. Which is why Dr Joice Mujuru is singing Dolly Parton's "Just Because I'm A Woman" whenever she thinks anyone is listening.
Her message is the disingenuous proposition that women should be voted for simply because they are women. The reality is that a mistake was made in making Dr Mujuru Vice-President of Zanu-PF and of Government on the uniformed narrative that she was a woman. Zimbabweans will not vote for someone just because they are female in the same way they will not vote for anyone just because they are male. People vote for ideas. And ideas are a commodity that have been in short supply since the opposition started intoning "Mugabe-must-go" in 1999. It is this same unenlightened narrative that seeks to run national politics on age, a pathetic ageism that says because President Mugabe is in his 90s then he can't be President. That will not sell.
Rather what will sell are ideas and principles. And President Mugabe touched on those in abundance on Friday at Rudhaka. Take for instance the urban development thrust he outlined to the multitudes in attendance and those following proceedings live via broadcast. This nonsense of dishing out stands must stop. Land is a finite resource and if every Local Government Minister is to parcel out stands without thinking the strategy through, soon there will be nothing left for future generations — not even for agriculture.
Further, the sprawl that has been created — particularly around Harare as one goes to the southern, eastern and western limits of the capital — creates a huge infrastructure and services strain