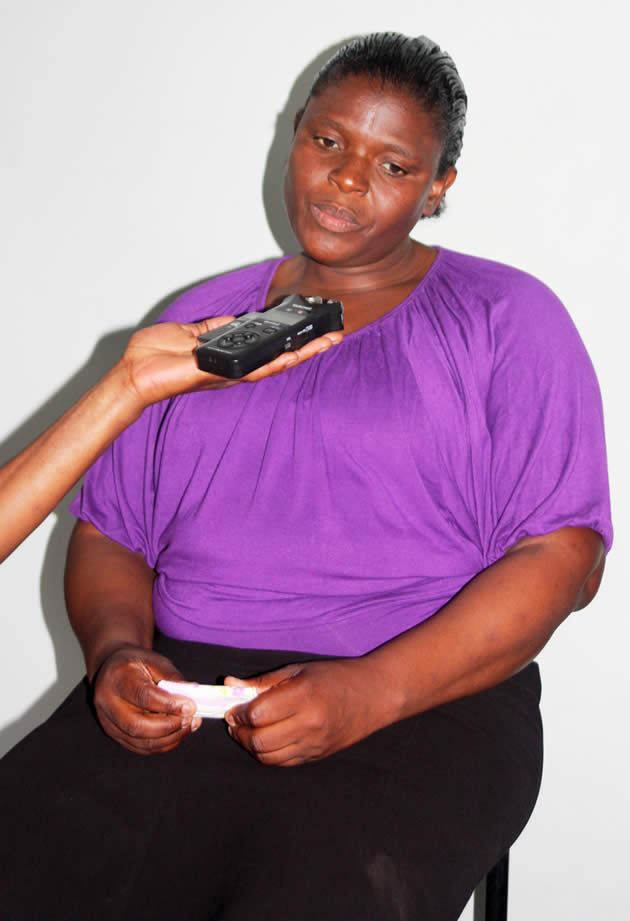 The Sunday Mail
Itai Mazire
Lydia Ndari-Murwira lay unconscious at New Delhi International Airport. A serious crime had been committed and the woman behind it was the 43-year-old Zimbabwean who unpersuasively professed ignorance about the 9,9 kilograms of ephedrine hydrochloride found in her bag's makeshift compartment.
Ephedrine hydrochloride is used in the clandestine synthesis of methamphetamine and methcathinone.
It is also used as a catalyst in producing dangerous drugs such as cocaine or heroine.
When Ndari-Murirwa regained consciousness security personnel showed her neatly wrapped translucent plastic packs with a white-yellowish powder which had been found stashed in her bag. She was now is custody.
The police quickly transferred her to the airport's customs interrogation room where she was told that she was in possession of over 9,9 kilograms of ephedrine hydrochloride, a prohibited drug.
The following day, the Zimbabwean woman was arraigned before the courts facing drug trafficking charges; the police requested more time to further their investigations, the court obliged and remanded her at Tihar prison.
Her dreams for a quick fortune were quickly turning into a nightmare.
Ndari-Murwira claims she was duped by another Zimbabwean woman she only identified as Yvonne.
"I was staying in South Africa and was unemployed," she told The Sunday Mail soon after her arrival from India where she spent a good 15 months behind bars.
"Yvonne told me that she was making money selling hair pieces and I could join her on the next trip to India and that she would cover all the costs.
"Yvonne promised to reward me handsomely for carrying her extra luggage back to Zimbabwe."
It was an offer that the unemployed Ndari-Murirwa could not resist.
"On December 11, I left SA with Yvonne's young sister to sort my visa papers in Harare. We left for India a week later on December 18, via Harare International Airport," recalls Ndari-Murwira.
Ndari-Murwira said upon arriving at New Delhi International Airport on December 19, a male Nigerian national "welcomed" them and took them to his house.
The mother of two said she became suspicious after she was told that everyone at the house was required to stay indoors.
The following day, Ndari-Murwira was picked up by another Nigerian man who took her to another house in the capital and gave her a bag containing hair pieces and some clothes.
"He told me to take the bags to Harare where I would receive my payment," she said.
When she entered the departure room, Ndari-Murwira had her bags tagged and proceeded to the immigration desk to get her passport stamped.
It was then that all hell broke loose.
She was immediately recalled to the desk by two women accompanied by armed security officers who quizzed her about the contents of her travelling bag.
Ndari-Murwira complied with the order to empty her bag and hand it over to them.
The bag was ripped open and packets containing the yellow substance dropped to the floor.
"You are carrying drugs?" yelled the security details. Ndari-Murwira immediately passed out.
Ndari-Murwira says she only got to appreciate that she had been duped when the court remanded her in custody.
"I felt foolish," she says.
"At the prison I was welcomed by a group of African women led by one Zimbabwean woman from Bulawayo who told me that she had read about my arrest in one of the local Indian daily newspapers.
"The Bulawayo woman told me that she had been arrested three weeks earlier for trying to smuggle the same drug and had fallen prey to the same deal," she said.
There were 24 women, including Zimbabwean, South African, Zambian and Nigerian nationals in her prison cell.
She recalls that her daily diet was a cup of tea and an Indian meal of chapatti bread or rice for lunch and supper.
Ndari-Murwira relied on handouts from both Indian nationals and her African friends for clothes, blankets and sanitary ware.
After going back to the courts on January 9, 2013, she was ordered to report to the courts every fortnight until investigations were concluded.
"On March 4, the courts read my charge sheet and I was told that I had been charged with smuggling banned substances. 19 witnesses were ready to testify against me.
"Since I was a foreigner, the courts assigned a government Indian lawyer to assist me with my case," said Ndari-Murwira.
Ndari-Murwira would appear before the courts twice a month and each time the presiding officers would continue to remand her in custody.
However, on February 12 this year, chance smiled on Ndari-Murwira.
"While in court that day, my lawyer did not turn up and when I got into the dock, the judge told me that I could leave Tihar prison and go back home if I pay a fine of 75 000 rupees, equivalent to US$1 243 .
"Failure to pay would see me being sentenced to six months in prison," she said.
Zimbabwean embassy officials in India helped her communicate with her family, who helped raise the money required.
Five days later, she was released from prison and relocated to a deportation centre in Mumbai where she stayed for six weeks.
Ndari-Murwira left India on April 3 and touched down at Harare International Airport the following day where she was cheerfully welcomed by her two children and other family members.