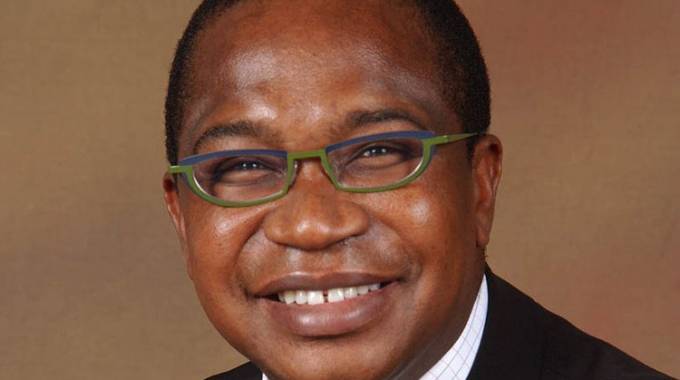 The Sunday Mail
Vision 2030
Allen Choruma
Good corporate governance practices require company directors to think outside the box and act as responsible corporate citizens in order to retain the trust and confidence of both shareholders and key stakeholders such as communities in which they operate.
While fiduciary duties compel directors to primarily serve the interests of both the company and its shareholders, they should also cater for communities.
Company directors, as responsible corporate citizens, should not just focus on profits, but maintain a balance between the need to make profits, on one hand, and meeting legitimate expectations of communities, on the other.
This ensures that the companies they lead are run sustainably.
Price hikes
The recent wanton price increases of basic consumer goods, which have been heavily criticised by Government and consumers alike, show that something has gone wrong in corporate boardrooms as profiteering now seems to be the major priority.
However, good corporate governance is premised on upholding high ethical standards, which requires directors to think beyond balance sheets and profits.
This implies they should consider the effects of price increases on consumers.
Companies physically operate within communities and as such, must be sensitive to challenges that their customers are facing in view of the economic situation prevailing in the country.
Finance and Economic Development Minister Prof Mthuli Ncube says "its bad economics to change prices in line with the movement of the exchange rate". The exchange rate is not the only variable in the production process that drives production costs. Other factors such as fuel, energy, raw materials, wages, rentals and interest rates are also considered.
Government has been urging corporate leaders to support Vision 2030.
While Government and business are agreed on the need to stabilise prices on the market, the latter have continued to upwardly adjust prices, leaving consumers doubting their sincerity and commitment to restore sanity to the market.
Corporate social responsibility seems to be lacking in Zimbabwe.
In recent years, corporate governance has undergone a metamorphosis as focus has shifted from simply "how companies are directed and controlled" to broader sustainable corporate social responsibility issues.
Corporate social responsibility (CSR)
While the link between corporate governance and corporate social responsibility may not look obvious, it exists.  Companies cannot talk of good corporate governance if they do not act responsibly by balancing business objectives, on one hand, with social, economic and environmental objectives, on the other hand, which form the core of sustainable development.
CSR is an integral part of sustainable development as it weaves neatly into the three pillars of sustainable development — environmental, social and economic goals.
Company directors should realise that business has a big role to play in society and should not be solely driven by profit motives.
Yes, profit is paramount, but profit should be realised in a sustainable way.
Profit realised from exploiting vulnerable communities is bad profit.
Dividends are important to shareholders and so is the going concern status of companies, but that's only one side of the coin.
In the context of sustainable development, shareholders should expect dividends to be generated sustainably.
But this must not come at a cost to the community and environment.
Sustainability calls for directors to consider social, economic and environmental responsibilities.In simple terms, CSR is about demonstrating the value that a company brings to the community in which it does business, including guaranteeing that operations are conducted in a responsible and sustainable manner.
CSR also has a broader scope than most people think; in fact, it goes beyond donating money to charity, supporting sports, hospitals, hosting Christmas parties for senior citizens, donating food and so on.  While these interventions are greatly appreciated, CSR also extends to environmental and economic development issues.
From a sustainable development point of view, being a "responsible corporate citizen" means that a company has to balance between its business goals, social responsibilities and national development priorities.
Role of directors
From the above, it therefore becomes imperative for company directors to establish how their companies can contribute to national socio-economic development and environment conservation.
In other words, sustainability issues should be mainstreamed into every company's strategy, procedures and systems.
Directors should ensure that a formal sustainability reporting and assurance process (at least annually) should be carried out in the companies they preside over.
The Code on Corporate Governance adopted in 2015 has a section that deals with sustainability reporting.
The international guidelines on sustainable reporting include the Global Reporting Initiative (GRI) guidelines, which are used as a global standard for sustainability reporting.
Below are the broader CSR issues that directors need to pay attention to at board meetings:
Act as responsible corporate citizens.
Social investment: investment in health and welfare of community in which the company does business; for example, spending part of profits in worthy social causes such as poverty alleviation and employment creation.
Protection of the environment and natural resources.
Ensuring that employees are treated fairly through fair and safe working conditions, prevention of use of child or slave labour and gender discrimination, et cetera.
Production of goods, products and services that are not harmful to consumers and the environment.
Efficient use of energy and water resources (use of renewable energy).
Education: awareness on sustainable development issues.
Waste management and pollution (For example, control of carbon emissions, discharge of effluent into water bodies et cetera).
Ethical business conduct (corporate discipline and do what is morally right).
Directors should have the exposure and training on sustainable development issues.
As King III Report puts it, sustainability should be built in the DNA of companies.
That is the essence of sustainable corporate governance.  In conclusion, company directors should look beyond profits and have an obligation to serve not only the interests of shareholders, but the interests of a broader spectrum of stakeholders, which include communities and societies in which they do business.
Allen Choruma can be contacted on email: [email protected]