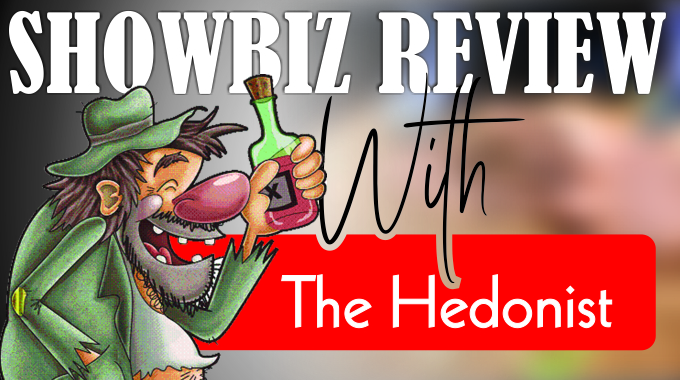 The Sunday Mail
THE sudden drop in temperatures in the past week has just made us appreciate the ongoing Covid-19-induced lockdown much more.
While it has helped curb the spread of coronavirus, we are also considering it a perfect time to hibernate without fear of missing out on the showbiz circuit.
Winter has always been a challenge for The Hedonist over the years.
This is a time that we often endure chilly weather conditions outdoors or in auditoriums that feel more like cold-rooms.
The pursuit of happiness is irresistible, never mind weather conditions.
Talk of pleasure and pain blended together.
This time around, everyone is supposed to be home, thus we continue surfing the internet for online entertainment in the comfort of our homes.
But some of the stuff that we are bumping into makes us wish that this terrible phase passes.
However, local showbiz might soon be in for some pulsating sibling rivalry if ongoing "underground" developments are anything to go by.
We could be in for a much-heated tiff than the one we witnessed when the Chimbetu family battled for Simon Chimbetu's throne.
The aforesaid battle was among cousins — Suluman, son to Simon; Tryson, born to Naison; and Douglas, who is Allan's son.
But we now have Peter Moyo and his younger brother Obert Tongai (Jnr) Moyo — both sons of the late Tongai "Dhewa" Moyo —  ready to square off.
The two have different mothers.
It gets complicated.
Utakataka Express band members seem to be all eager to become band leaders.
Bass guitarist Spencer Khumbulani recently recorded and released yet another solo album, a year or so after another side project of his.
It is the same case with the group's lead and rhythm guitarist, Matthew Perego, who is putting final touches to his debut studio album.
Shiga Shiga, who already has three albums under his belt, is working on his fourth studio project.
Is it a case of gifted band members exploring their potential or a clear lack of confidence in the Utakataka Express front-man, Peter, aka Young Igwe, at play?
Anyway, that is a story for another day.
Our focus is on the brothers, Peter and Obert.
Businessmen-cum-musicians Brian Samaita and the Mhosva twins (who were both close confidantes of the late Dhewa), including former Utakataka Express bass guitarist-cum-band leader Ronnie Mudhindo, have teamed up to support Obert in his quest to become a fully-fledged singer.
Their efforts seem to be paying dividends.
We are told Obert has been extensively rehearsing for live shows as well as studio productions.
Actually, he has finished recording his debut album.
The official release date is yet to be made public.
Obert has released some of the new material on YouTube and other social media platforms.
The song and video "Dzinza Rinokosha" featuring Ronnie will certainly get one thinking.
The dance moves, gestures and vocals, oh my!
We are certainly on to something.
Interesting, though, is Obert's alliance with Ronnie.
This is the same guy who had a nasty fallout with the late Dhewa during their working days.
For those not in the know, the track "Muchina Muhombe" was released specifically for Ronnie and not Alick Macheso as assumed by some.
Already fans are pushing for Peter and Obert to unite forces.
They reckon they have different strengths.
One is more of a skilled dancer while the other one is at home on the microphone.
But unity between the two is highly unlikely, at least not anytime soon.
They both have different philosophies and unkind words for each other.
Also, one is arrogant while the other one presents himself as a humble fellow.
Boy, we cannot wait to see how this pans out.
For now, we leave it here, lest we be accused of taking sides.