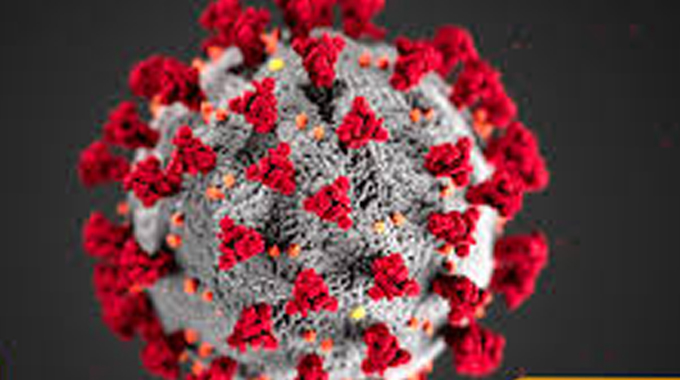 The Sunday Mail
Innocent Madonko
Deputy Editor
ON Saturday last week I sent a message of condolence to my dear friend and confidant, Martin Chikwanha, following the death of his father on Wednesday July 22, 2020.
Martin, a businessman from Bulawayo, had just returned to Harare from Buhera, Manicaland where he had buried his dear father. As we spoke on the phone, he dropped another bombshell — he had just lost his mum. Martin's parents, who died three days apart, succumbed to suspected Covid-19 — the disease that has wreaked havoc in Zimbabwe and is beginning to peak just as the country thought the worst was over.
Martin's elderly parents, who count Judicial Service Commission Secretary (JSC) Mr Walter Chikwanha among their children, died allegedly after contracting the virus at a family event in Mutare.
Their deaths came ahead of the passing on of the Minister of Agriculture, Retired Chief Air Marshal Perrance Shiri and former Reserve Bank of Zimbabwe director Norman Mataruka. The latter succumbed to Covid-19 on Monday while Minister Shiri died of coronavirus on Wednesday, plunging the nation into mourning.
Before the latest deaths, Zimbabwe had witnessed a constant rise in local infections with 1 000 confirmed cases in the past week alone in the three hotspots of Harare, Bulawayo and Gweru.
There were 3 169 Covid-19 positive cases by Friday compared to 1 713 cases reported on July 20. The death toll stood at 67.
To put the figures into perspective, it took Zimbabwe nearly four months to reach 1 000 cases, and just nine days to breach the 2 000 cases mark, signifying an unprecedented sharp rise in infections.
Over the past week, we have witnessed the closure of several businesses among them supermarkets and banks as workers test positive for coronavirus.
Parliament has been adjourned to August 25 after two members of the Portfolio Committee on Transport tested positive for the virus.
Despite the dusk-to-dawn curfew, reduced working hours, roadblocks and a host of other measures put in place by Government to arrest the pandemic, the coronavirus appears to be spreading fast and could overwhelm our health delivery system already weighed down by its own challenges.
What is frightening is the lackadaisical attitude of the generality of the population and their indifference to the obvious warning signs and dangers that lurk ahead.
A sharp rise in infections indicates that the disease is truly and well entrenched in communities and the challenge now is how to manage its spread and accelerate its containment.
World Health Organisation (WHO) protocols state that countries should stridently enforce social distancing rules, the wearing of masks in public, self-isolation in cases of suspected infection and general lockdowns where the majority of the workforce operates from home.
In Zimbabwe's case, given the rising numbers, it is plausible that a second total lockdown be implemented particularly for hotspots such as Harare, Bulawayo and Gweru.
When the initial total lockdown was announced in March, we had recorded five cases and one death (of broadcast journalist Zororo Makamba) but the cautionary measure was understandable given the fast pace at which the disease was spreading around the world and the high death toll.
By exercising extreme caution, Zimbabwe slowed down the rate of infection and curtailed avoidable deaths. However, we appear to have been totally taken by surprise by the latest rise in infections and ill-prepared to deal with the consequences. The glaring lack of social distancing at places like Mbare Musika and Siyaso markets, crowding in supermarkets and other places of business, rampant smuggling of goods and human trafficking at border posts, proliferation of illegal liquor outlets and other places of leisure, congestion at roadblocks where motorists daily make the trek into the Central Business District, and general disregard for WHO guidelines and protocols on Covid-19, point to a society either blissfully unaware of the danger it is in or weary of the disruption to daily life caused by the coronavirus.
Unfortunately, we could be about to enter uncharted territory. But are we prepared to deal with huge infection rates and fatalities such as those recorded in the northern hemisphere where countries such as Italy, the United Kingdom and the United States are still counting losses? Whole families were wiped out in Italy where the disease has left scars which will be felt for generations to come. Closer home, the family of Martin and Walter Chikwanha might be dealing with their loss in their own way, but who among us can stomach the sudden death of a mother and father at the same time.
As I spoke to Martin over the phone, I could detect the pain in his voice that even in their advanced age, the death of his parents was difficult to come to terms with. On a personal level, the tragedy that befell the Chikwanha family was hard to fathom given that on Friday July 24 I had lost a good friend and homeboy, Sibangilizwe Ndlovu (44), a brilliant lawyer who succumbed to Covid-19 in Bulawayo.
Ndlovu's death hit me hard because apart from being my friend, we come from the same home area in Gwanda South district. I had seen him two weeks earlier in Bulawayo full of life and not showing any signs of ill-health. Though he was diabetic, Ndlovu was a fit athlete who regularly played tennis and the manner in which he succumbed to Covid-19 left me gutted.
The fact that he will not be resuming his duties as a Legal Officer at the United Nations Mission in Sudan where he was posted or see his two young children grow up is devastating to me. It is ironic that his death comes at a time the lockdown allowed him an opportunity to spend the longest stretch of his professional life in Zimbabwe (he has worked at UN missions in Kosovo, South Sudan and other hotspots since graduating from the University of Zimbabwe in 1999).
What is also gut wrenching is that a young life has been cut short in its prime and the nation has lost another gifted individual.
So as many families mourn their loved ones, let us take time to reflect on the ways in which we can defeat this virus. It does not have to be a family member, friend or colleague who dies before we wake up to the reality of Covid-19.
It is here among us and we should take it seriously and tackle it head on. The demise of prominent figures or family members is the kind of shock therapy that might leave us with deep scars which could haunt us for life.
Practice social distancing, good hygiene, wear masks, sanitise, wash hands regularly and please stay at home. Vigilance is the watchword.