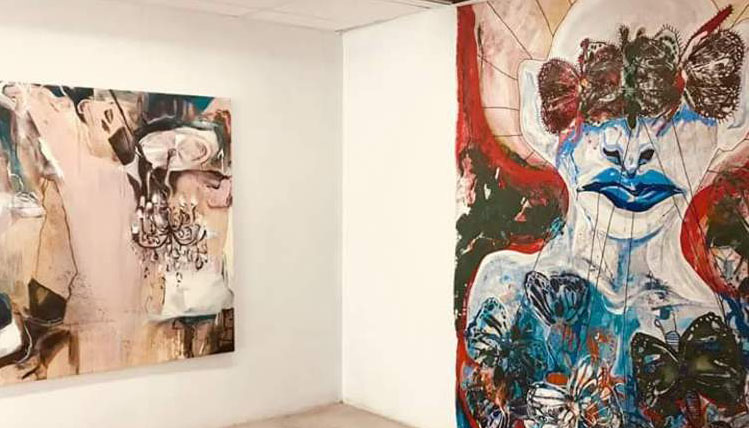 The Sunday Mail
Takudzwa Chihambakwe
VISUAL art is one of the least celebrated art forms in Zimbabwe.
Many people fail to understand its beauty yet they interact with it on a daily basis.
The matter is made worse locally due to the fact that a majority of people are scared to visit art galleries despite the sector having created global icons over the years.
Critics argue this predicament was brought about during the colonial era as gallery visits where among some of the activities preserved for the white minority.
However, the birth of First Floor Gallery Harare in 2009 has helped address some of the challenges over the years.
The entity, which operates outside the framework of the National Gallery of Zimbabwe, according to one of the founders Marcus Gora aims at nurturing artistes and creating an open-for-all platform.
"First Floor Gallery Harare was founded by Valerie Kabov and I after realisation that there were not enough art spaces and projects open in the capital for emerging artistes to improve, experiment and exhibit their work, free of ideological or market pressures," revealed Gora, the gallery director and co-founder.
"Indeed, visual art is not as visible as music or theatre but there is a good number of emerging artistes and a growing audience that needs attention. This is why we were encouraged to help start a project designed to complement and not compete with existing galleries and art institutions."
Early days of the gallery were no walk in the park as Gora and crew had to find a central location in town for easy access to artistes and the public.
"The first step before kick-starting operations was for us to find central space, which was easily accessible to every stakeholder and the city centre provided best options," recalled Gora.
"We were lucky to encounter a group of artistes who were talented and hardworking, so we decided to setup the gallery as an artiste-run space where they could also to get hands-on experience in running a gallery business in the CBD as well as a studio space in Harare's oldest township, Mbare."
According to Gora, they had to speed up the learning process for emerging artistes through linking them with established artistes and art professionals for the purpose of knowledge sharing.
"We had to provide educational resources and art materials, invite experts and senior artistes to do workshops and mentorship. We developed relationships with local and international art galleries, art and arts festivals as well as art fairs and residencies to create opportunities for artistes to develop bigger audiences and a collector base that would make their careers more sustainable," said Gora.
"All of the artistes that work in and around the project are doing very well in their practice and are getting due recognition."
Some of the senior artistes working with First Floor Gallery and having taken part in local and international exhibitions and art fairs include Wycliffe Mundopa, Gresham Tapiwa Nyaude, Helen Teede and Mavis Tauzeni.
The list of the junior group includes Troy Makaza, Julio Rizhi, Miriro Mwandiyambira, Thomas Muziyirwa and Takunda Billiat.
The group also incorporates international artistes among them Richard Butler Bowdon, Giles Rider (Australia) and Lauren Webber (United States).
Financial challenges have, however, limited the scope of the gallery.
"The major challenge in general has always been how to attract necessary resources to keep such a project going and growing. Rentals are exorbitant in Harare's CBD hence we have had to move from place to place. At present we are situated at Karigamombe Centre.
"Unconditional funding is also difficult to come by as most of the funds that come our way favours programming and activities that carry sponsored ideologies and this is contrary to our belief that artistes have to be as free as possible in order for them to make their best work," explains Gora.
But despite the aforesaid challenges, the gallery has grown from strength to strength with each passing year with travel website Culture Trip listing it as one of top ten exciting art galleries to visit on the continent.
One of their products, Gresham Tapiwa Nyaude is among the thirty young artistes from around the world selected for the New Museum Triennial in New York this year and Takunda Regis Billiat is presenting a monumental artwork at the upcoming Joburg Art Fair this September.