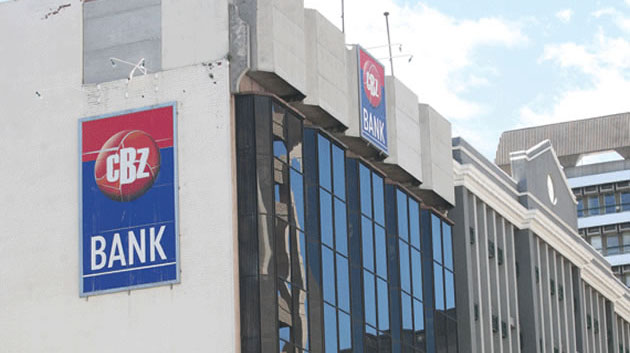 The Sunday Mail
Dumisani Nsingo
One of the country's leading financial institutions, CBZ Holdings, has agreed in principle to fund Command Agriculture as Government intensifies preparations for the 2019/20 summer cropping season, a Government official has said.
Agriculture, Lands, Water, Climate and Rural Resettlement Deputy Minister, Vangelis Peter Haritatos, said the Government has started preparations for the 2019/20 summer cropping season in earnest with procurement of inputs through the $2,8 billion released by the Ministry of Finance and Economic Development for the Command Agriculture programme underway.
"The Minister of Finance (Professor Mthuli Ncube) availed about $2,8 billion for the purposes of Command Agriculture. The money has been prepared and I think it's being distributed. Procurement (of inputs) is being done right now as we speak.
"I know Presidential inputs are in place. . . and as for Command Agriculture, certainly very soon, we expect the inputs to be distributed to our GMB (Grain Marketing Board) depots and hopefully, our farmers can just pick them from their relative depots," he said.
Dep Minister Haritatos said CBZ Holdings has indicated interest to partner Government to fund Command Agriculture.
"CBZ has come on board … probably they will help take Command to greater heights. I am sure, you will see very soon, the benefits of them coming on board. It is good to have a financial institution in the mix, certainly our farmers will be better supported in that regard and I am very excited about CBZ being on board with us," he said.
The Government introduced the Command Agriculture programme in the 2016/17 season as a strategy to boost local food production and guarantee food security for Zimbabwe after financing towards the sector had drastically slumped.
Dep Minister Haritatos said the Government was working on expediting farming preparations so as to ensure optimum yields after weather experts predicted normal rains with a bias towards below normal throughout the 2019/20 season.
"We need our farmers to start planting early this season. They need to get their inputs at the end of this month latest October. We want November 15, to be our planting day this year not later. We need our farmers to plant early, it is very critical given the weather conditions we are expecting this season," he said.
Dep Minister Haritatos also said the Government was also working on expediting the release of 99- year leases to farmers as part of its efforts to ensure improved productivity at farms.
"It (offering of 99-year leases)is an on-going process. Of course, it has taken a bit long, but we want to do things properly. We are encouraging all farmers, if they want a 99-year lease, they should put in their applications. We are trying as hard as possible to expedite that process. Going forward you will hear a lot more farmers being given. I think it is important because there is security of tenure involved in there, farmers must be secure and we believe in that as Government. We believe that we need to take our production to higher and greater heights," he said.
Dep Minister Haritatos said it was of paramount importance for farmers to have proper land ownership documents to avoid eviction.
"I think if you have an offer letter that is also a good documentation to have. To be sitting on a farm without even an offer letter, I do not think it is wise. I think people must regulate their status…," he said.