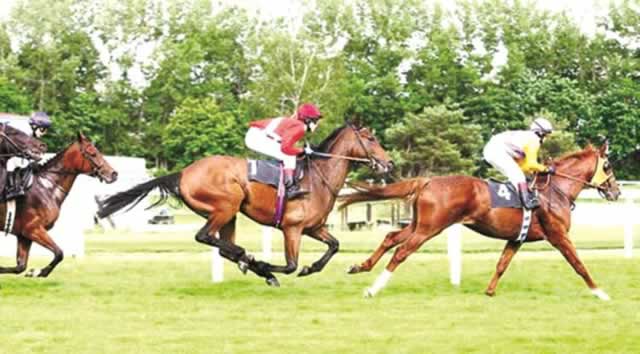 The Sunday Mail
Fatima Bulla
Interest in Zimbabwe's premier horse race competition, the Castle Tankard, is set rise to an all time high after it  emerged that this year's competition will see a staggering US$50 000 up for grabs.
Due to their ever-weakening currency, South African riders have come out as front runners to add more international flavour, with enquiries having already been made from Zimbabwe's southern neighbours.
In an interview with the Sunday Mail Sport, Mashonaland Turf Club racing manager Robson Chinamasa said this year's edition could see a spike in the numbers after enquiries kept coming in, particularly from a large number of South African riders who are interested in joining.
"This year it is looking very bright. A lot of trainers are enquiring about the Castle Tankard event. They are very much interested in the stakes. We pay in US$ and South Africa use the rand.
"And because the rand has been going down, the interest coming from across the Limpopo has been overwhelming. They want to come and race," Chinamasa said.
Chinamasa said although this edition will likely have more South African runners, it does not necessarily spell doom for the locals.
"When you look at it from a horse racing point of view, South Africa and Zimbabwe are considered as one region in terms of administration.
"It is the biggest brand; it has been there for years and there is bound to be competition.
"If you expect good results you have to expect competition. So the good thing is that the trainers across the Limpopo are also bracing for the competition, which is good for the race. I do not see them looking at it from the point of losing or benefiting, but just for the good of the game," added Chinamasa.
Delta Corporation's marketing director Maxen Karombo, whose speech was read on his behalf by Patricia Murambinda, the organisation's marketing manager, said the event has left a formidable mark to reckon with in the horse racing fraternity.
"Destination perfection remains our theme for this year's celebrations, as it buttresses the key message from the Castle Lager sponsoring brand. Castle Lager delivers a message of perfection wherever and whenever it lands in the various segments of our customers.
"Perfection is synonymous with the best. A quest for the best is the anchor which has carried the brand this far and will continue to," Karombo said.
"It is a race with a history to our country. It is a race which has helped to develop communities around us through employment creation," read part of the speech.
This year's edition has been set for May 10 at Borrowdale Race Course.
Entries are due at 12noon on April 21 after which the MTC will announce the final line up on April 28.
Other prizes in store include four Nissan NP300 vehicles, 1 double cab Nissan Navara, while traders will walk away with 1500 cases of Castle Lager.