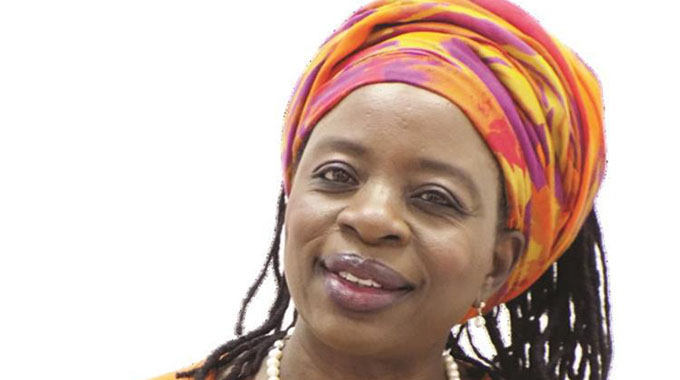 The Sunday Mail
Sharon Munjenjema and Debra Matabvu
More than 60 000 households living below the Poverty Datum Line countrywide will start receiving cash payments this month to cushion them against the rising cost of living, while targeted communities in urban areas have also begun receiving grain supplies to make them food-secure.
Payouts amounting to $40 million were set to begin in September, but the need to register beneficiaries on EcoCash, the flagship mobile money service of Cassava Smartech, which won the tender to make the disbursements, delayed the disbursements.
The cash transfers — administered through the harmonised social cash transfer programme (HSCT) — had been discontinued in 2016 owing to cash shortages.
Government then took a decision to make disbursements through electronic platforms.
Public Service, Labour and Social Welfare Minister Dr Sekai Nzenza, under whose portfolio the scheme falls, told The Sunday Mail that the electronic cash payments would help ease the burden faced by vulnerable families.
"As a means to complement the urban feeding programme, during the month of November, Government is also going to scale up the cash transfer programme by necessitating a migration to the electronic payment system through beneficiary registration on the EcoCash platform," Minister Nzenza said.
"This will combat the liquidity challenges which were associated with using the cash-in-transit mode of payment to beneficiaries."
The facility especially targets families that do not have able-bodied members capable of working gainfully.
Latest figures from the Zimbabwe National Statistics Agency (Zimstat) indicate that the Poverty Datum Line for a household of five people rose to $2 192 in September from $1 827 in August.
Urban food
Government has also started giving grain to targeted food-insecure households in the country's two major cities — Harare and Bulawayo — after an assessment indicated that they were increasingly vulnerable,  following drought in the 2018/2019 season.
Overall, 25 237 households identified through social welfare databases available at district offices in the two cities will get support.
The United Nations World Food Programme (WFP) country director for Zimbabwe, Mr Eddie Rowe, recently said about three million of the 8,5 million people at risk of food insecurity were in urban areas.
Zimbabwe, like many countries in the region, was last year affected by the worst drought since 1981, according to the UN.
Cyclone Idai, which affected the eastern parts of the country in March, also affected output.
Government says the targeted food support, which consists of a 50kg bag of grain per household, has since been handed out in Kuwadzana, Highfield, Hopley, Hatcliffe, Budiriro, Kambuzuma and Dzivarasekwa.
"Government is implementing the food deficit mitigation programme in urban areas as part of efforts to address the effects of urban poverty and the El Nino-induced drought. Currently, the programme is targeting a total of 25 237 beneficiary households collectively, disaggregated as 12 968 and 12 269 beneficiaries in Bulawayo and Harare, respectively," she said.
Priority, she added, was being given to high-density suburbs that have a "high concentration of poverty" according to the country's poverty map.
Government childcare workers are identifying vulnerable children from vulnerable households in schools.
Further, the food aid is targeted at the disabled, chronically ill, destitute, child-headed households, including the elderly living with orphans.
President Emmerson Mnangagwa declared the 2018/2019 El Nino-induced drought a State of National Disaster in August, which paved way for the launch of the Revised Zimbabwe Humanitarian Appeal for drought relief assistance and the associated resilience-building support by the international community.
An estimated US$331 million is needed to address the country's humanitarian needs between July 2019 and April 2020.
The new UN Resident Coordinator, Ms Maria Riberio, last week said development partners had shown great solidarity with Zimbabwe as the Revised Humanitarian Appeal for Zimbabwe is now 51 percent funded, with US$240 million mobilised to date.
More beneficiaries
Overall, 731 743 rural households from the country's eight rural provinces have been receiving grain — a 50kg bag — every month under the drought mitigation programme.
When the two metropolitan provinces — Harare and Bulawayo — are included, beneficiaries rise to 756 980.
An estimated 38 000 tonnes is needed to support all needy households every month.
Demand is, however, expected to soar during the peak hunger period, which usually extends from October to March.
Minister Nzenza added: "Government has been implementing the food deficit mitigation programme since January to date . . . The month tonnage needed to feed the given household is 37 849 metric tonnes (mt)."
More families will be added to the programme once grain stocks improve.
Currently, at least 500 000 tonnes are being held in the Strategic Grain Reserve, with 560 000 tonnes having been delivered to the Grain Marketing Board (GMB) as of May this year.
An additional 20 000 tonnes was recently purchased from Tanzania, with plans also currently underway to procure more maize.
At least 800 000 tonnes of maize is needed to boost the stocks until next year's harvest.
Treasury has already set aside $624 million for grain imports.
The Zimbabwe Vulnerability Assessment Committee (ZimVAC) report released in June this year estimates that rural food insecurity will surpass 50 percent by March 2020.
Matabeleland North, Midlands and Masvingo are projected to have the highest number of food-insecure households during that period.
Binga and Chivi will be the most vulnerable districts.
At 49 percent, Matabeleland South is projected to have the least proportion of food-insecure households.
The report reads in part: "This food insecurity prevalence translates to about 5,5 million rural people                            . . . There is need for urgent food distribution or cash-based transfers (to promote the local economy where feasible) to food-insecure households in order to avoid a worsening situation."
Climate Change
Weather experts say last year was the second time in three years that an El Niño event has disrupted weather patterns.
Swatches of eastern Africa, Southern Africa and the Horn of Africa have been affected by the unfavourable conditions. The New Humanitarian (formerly IRIN), which was managed by the UN Office for the Coordination of Human Affairs, forecast that more than 45 million people in 14 countries on the continent might need food aid this year.
Affected countries are now exploring ways of building resilience to climate change.