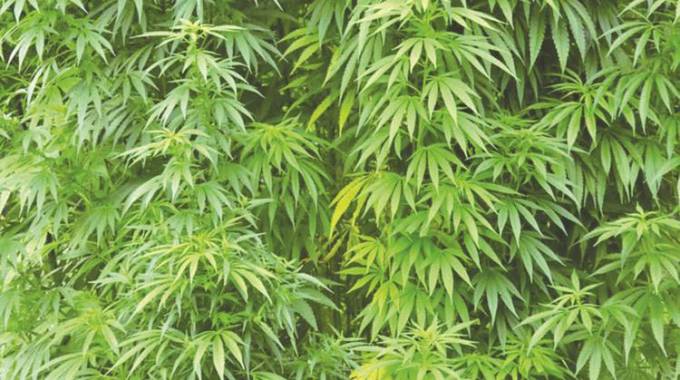 The Sunday Mail
When Government legalised the production of cannabis (mbanje or dagga) for medicinal and scientific purposes – through the promulgation of Statutory Instrument (SI) 62 of 2018 (Dangerous Drugs — Production of Cannabis for Medicinal and Scientific Use Regulations) – only a few actually knew the implications of the decision.
However, as local and international investors begin to pour in resources to produce various types of cannabis, including hemp, it is now beginning to make sense. The Sunday Mail Reporter, Debra Matabvu, recently tracked down Dr Zorodzai Maroveke, the founder and chief executive officer of the Zimbabwe Industrial Hemp Trust (ZIHT), who was a leading lobbyist for the production of a cannabis variant that is used in manufacturing rope, textiles, shoes, food, paper, bioplastics, insulation and biofuel, among other utility products. Dr Maroveke is also a dentist.
*******
Q: Can you tell us your journey and motivation to grow cannabis? Why did you decide to pursue such a project?
A: The passion is embedded in my love for the country. I was intrigued by my findings, when I was studying in China, that industrial hemp can be used to make clothes. I come from a medical background and I understand the medicinal aspect of mbanje, or what you may call marijuana, but I never knew the non-narcotic type.
Discovering this when I was in China, I was like why are they not teaching us that? They are supposed to be our good friends. That was when I started reading more about it. In addition to my studies, I researched more on hemp.
Then there came a time when I was offered a master's programme, but I figured this was more important, so I came back without taking the offer. So, I came back and decided to convince Government to take up industrial hemp as an innovative crop in Zimbabwe.
I was very young and I thought it would be very easy to come and lobby Government to take up industrial hemp.
It was during the time when Government was implementing Zim-Asset (Zimbabwe Agenda for Sustainable Socio-Economic Transformation). I thought it spoke so well to what Government was trying to do. Unfortunately, I was a one-man band since I was not affiliated to any organisation, and I struggled in the first two years because of that.
In 2017, I registered the Zimbabwe Industrial Hemp Trust, which I co-founded with a good friend and my husband. We got volunteers from the legal fraternity, economics and agriculture. So that is how we built a team and we started engaging Government. We were mainly lobbying Government to separate industrial hemp from marijuana. That is what our thrust was about.
In 2017, we managed to participate in a public debate, through a 47-page document, that was speaking on why Zimbabwe should take up industrial hemp. There was also a group that was pushing for medicinal marijuana, and Government ended up approving both.
In April 2018, Government legalised the production of medicinal herb through Statutory Instrument 62. However, to my disappointment, it excluded hemp.
So when we went back to the drawing board and got our lawyers to look at the legislation, we found some loopholes. We managed to push and to sit with the Ministry of (Justice), Legal and Parliamentary Affairs afterwards. They had to publish a new Statutory Instrument, which included industrial hemp and defined it.
The reason I am doing this is because I am a Zimbabwean, I know what my generation is going through. I wanted to do something that has a ubiquitous impact, which is positive, and this is the only thing that I saw that could make an impact.
Q: Given your medical background, can you explain to us the different types of cannabis and their different uses?
A: It is important to understand the lingo, and in Shona we are limited to that one – mbanje – which at times has a negative connotation. The plant comes from one family, so you have cannabis indica, which is marijuana and  dagga.
Then there is cannabis sativa, which is the industrial hemp; then there is cannabis ruderalis, which is a hybrid of both, it is not very common.
So we focus on this cannabis sativa, and in Shona we will be saying "imhando yembanje isingadhake". It can make very strong fibres which can make clothes and construction material, whereas the marijuana that is common can be used for medicinal and recreational purposes.
Q: Why did you choose Harare Central Prison for growing the industrial hemp?
A: We approached the Zimbabwe Prisons and Correctional Service (ZPCS) first because our relationship dates back, and we were also dismissed by quite a number of established research institutions, probably because of the knowledge gap, as well as the unavailability of legal statutes at the time.
When we needed land, our requests were turned down by a number of institutions.
The ZPCS had an open door and they said "we have land which you can use".
As you know, the ZPCS has a serious rehabilitation programme and this is where my passion comes in to say "you have these inmates which are due for release, they come into this kind of economy and they have nowhere to start".
The only option is to commit crime and go back. So given this background, I thought ZPCS is the right partner to deal with some of these socio-economic issues. To answer your question, the Harare Central Prison was the first to grow cannabis after it was legalised.
Q: What were some of the challenges that you faced in your quest to have industrial hemp legalised?
A: There was lack of political will. I would talk to one minister and the other would ask why I was talking to the next minister. At the time, I did not know that there was factionalism, so I was oblivious to some of these things.
The other thing was the knowledge gap that was there. Even policymakers did not understand the whole issue. The knowledge gap would cause people to dismiss us. The fact that I was a doctor played an important role on how people received me. Imagine if I was just a young woman with no medical background, it would have been even more difficult.
At that time, I could not have dreadlocks, even if I wanted to. I also faced challenges in terms of funding. I could not get people to support me financially, people could hear us, but they could not support us financially. There were also a lot of opportunities, a lot of learning along the way.
Q: Before you embarked on this journey, did you do any research on how the project is going to benefit the country and the textile industry?
A: That is a lot of work which I do not think I should entirely take upon myself. I think it is now time for experts, economists and researchers to work on this issue and say what is going to be achieved. What we have done is to open the doors so that everyone and anybody can participate. We will continue to work because at the moment there is not much research in the area.
I have been to several countries such as the United States of America, China, Malawi, just to see how they do it. What I realised is that Zimbabwe needs to have home-grown data on the growing of cannabis. The data will be used to see how many jobs can be created and how much will be made. With the help of experts, we will be able to create a database faster.
There is also need to relook how we adapt to new technologies. This is one of those crops that could have a positive socio-economic impact, so once we capacitate the agricultural sector with semi skills level and high-level skills, there are going to be a lot of jobs coming from that.
Wouldn't it be great for us to process our own fabrics, rather than us buying from China?
I think we now have these innovation hubs that the Ministry of Higher and Tertiary Education, Science and Technology Development put in place. We need to use them and ask ourselves how best we can come together collectively.
Innovative young people can now come on board to be entrepreneurs. The process from the farm to the final product is a long chain, with many opportunities lying in that chain.
Q: Now that you have successfully planted your first field of industrial hemp, what is next?
A: We are actually looking at expanding from Harare Central Prison to something bigger and get to understand the project better as it grows.
We will also be looking at education and awareness. Lobbying is forever. We are also looking at partners and different fora where we will discuss more about cannabis and its opportunities. We will also be attending a conference in Malawi, which will be focusing on farmers.
Q: Have you done research on markets, where the final product will be sold?
A: It all comes back to what we want to do, it all comes back to the final product. With hemp we are going to make foreign currency, save it, or both. We are importing so much into Zimbabwe. We are importing too much paper into Zimbabwe, the bond paper, serviettes in restaurants are imported. So already there is a domestic market for that. We can definitely cut down on imports. If you have the market to export, eco-friendly bio-degradable paper is big in Western countries. There is a huge market in the Western countries. They now use bio-degradable paper as serviettes. I think Africa needs to come on board on these environmental and climate change issues. There are people who are sensitive to climate change and environment, so there is a market waiting to be tapped there.
Q: What other products can we get from industrial hemp?
A: Besides textile, we can also get construction material, insulation boards, food, high plant-based protein, which can also be transformed into milk, yoghurt, carpets, paper, fibreglass and even wood.
Q: What would you like to see authorities do in terms of promoting industrial hemp?
A: I think Government should up communication and public awareness on industrial hemp. A lot of people are still stuck with the idea of cannabis for recreational purposes only.
Government has not legalised cannabis for recreational purposes, but for medicinal purposes, which is very sensitive and exclusive because it is being done for medicinal purposes. Then there is cannabis for industrial purposes, which is more inclusive and more open to the public.
So for Government, their biggest task is a clear-cut policy framework that can speak to the present policy, which is "Zimbabwe is Open for Business". I think if there is a clear-cut policy framework and legislation, investors will be keen to move into Zimbabwe.