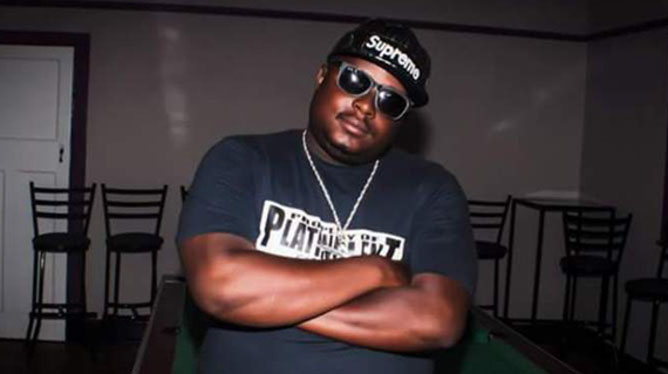 The Sunday Mail
Andrew Moyo
Big Dollar Brice turns 28 on Wednesday, and a string of parties have been lined up to celebrate his day across Harare.
On Wednesday Hollys Hotel kicks off the festivities with Solomon's Lifestyle Café hosting the party on Friday; and the partying climaxes on Sunday at Motor Action Sports Club. The birthday boy is the resident MC at the three venues.
Big Dollar Bruce, real name Bruce Mereki, is larger than life, literally. But his personality is also big, and it is no coincidence that his birthday is being celebrated at joints that cross the class divide. He is among the top MCs in the capital and rightly so, having been in the entertainment industry for over a decade.
Big Dollar Bruce appeals to both the rich and the not-so-affluent. Whether he is behind the mic at Mereki Splash, or hosting an exclusive event at an upmarket spot, the MC knows to interact with all crowds. His humour and knowledge of trends gives him an edge over his peers in the game.
"You have to make sure that the people you are talking to can relate to whatever you are saying if you are to make an impact," Big Dollar Bruce told The Sunday Mail Society last week.
"If I am hosting an event in the ghetto and start making jokes which contain aspects that ghetto youths might not understand because they might just be popular north of Samora (Machel Avenue), it will be pointless because they will not get it. "Over the years I have learnt to adapt to the various crowds that I will be entertaining, making sure that whatever I say is understood by whoever I am addressing." Venturing into the showbiz industry in 2008, the MC sharpened his skills under the tutelage of sound houses like Judgement Yard, Badboy Family and Red Fox Family, among other.
The rise of Spencer Madziya's Platinum Entertainment would be pivotal as he became a prominent figure in the enterprise. From the days of hosting sessions at Beer Engine to present-day Motor Action exploits, the plus-sized MC has earned his stripes. In addition to Platinum Entertainment, he is also associated with various other entertainment companies including Devine Assignments and ZimSound. Big Dollar Bruce also does weddings and other private events.
"Back in the day I was just hosting on the club scene and live shows but now people are booking me for many other events that include weddings and corporate functions."
It is hard to believe that this guy started off as a tout at Kwa Mereki braai area in Warren Park.