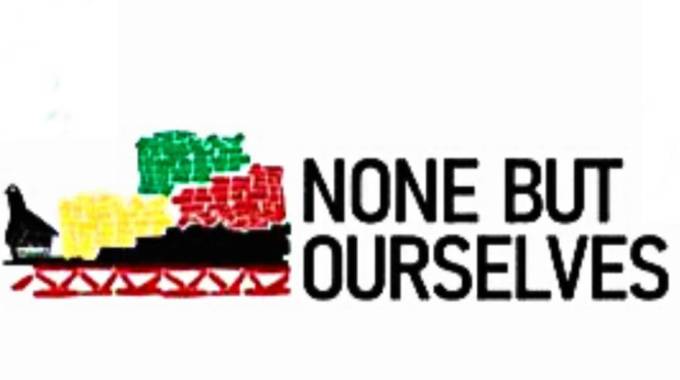 The Sunday Mail
President E.D. Mnangagwa Beitbridge in sub-regional context
The launch last Wednesday of a modernised Beitbridge Border Post marked a high point in the Second Republic's vision of overcoming limitations of geography to make Zimbabwe a land-linked Economy.
This goal behoved that we look at improving transport infrastructures, principally those to do with road, rail and air transport, so these talk to each other, and to systems in neighbouring countries.
A key component of that thrust involved addressing inefficiencies and bottlenecks at all our ports of entry, with the goal of facilitating movement of people, vehicles, goods and services between borders. The transformation of Beitbridge thus has to be seen in that broad, sub-regional context.
SADC's transport hub
What makes Beitbridge's upgrade especially significant is that it combines sub-regional, national and community objectives.
Zimbabwe's vision is that of becoming SADC's transport hub.
Her geography favours her to play such a role. Sitting at the heart of the North-South Trade Corridor, Zimbabwe's Beitbridge Border Post ranks as the busiest on the African continent. It thus needed commensurate infrastructure to live up to that coveted status. The facility I launched last Wednesday provides just such infrastructure, and generates enormous national pride for all of us.
Matabeleland South in national context
Nationally, Matabeleland South Province enjoys two major border posts: Beitbridge and Plumtree.
These are very important to our economy. That makes the province quite unique on that score. As a provincial economy, Matabeleland South Province is also growing rapidly, underpinned by mining and specialised agriculture.
Integrating community goals
Our masterplan for Beitbridge went beyond its core function as a national border post.
We integrated many other goals in that masterplan, including meeting local needs, principally roads, housing, telecommunication and water reticulation systems. This is to ensure no one and no community is left behind. I was able to see model housing units designed for the burgeoning army of professionals employed in various sectors in this fast-growing town.
The masterplan, too, provided for an 11 million-litre storage tank, which makes Beitbridge water-secure. All the elements of a modern town are thus either already in place or in the process of being built. I have no doubt that before long, Beitbridge will become a major city.
Innovative financing model
Developments at Beitbridge Town were made possible through sheer innovative thinking and financial engineering. We did not wait for State resources only; instead, we leveraged Public-Private-Partnership, PPP, to ensure we harnessed and combined resources for speedy and maximum impact. ZimBorders were our preferred partners. The whole project was managed under a BOT, or build-operate-transfer arrangement.
The result is the ultra-modern facility I proudly launched last Wednesday, and which is set to transfer to the State at the expiry of the BOT agreement. We are also looking at developing a second bridge across the Limpopo to enhance movement and connectivity.
Expanding modernising footprint
Already, Government is in advanced discussion with ZimBorders so that jointly, we expand our modernisation footprint by similarly developing Chirundu, Plumtree and Forbes Border posts. Our vision is of a seamless network which is free of bottlenecks. That means that infrastructures at all our ports of entry must be made to purpose, and to high international standards. It also means all major roads traversing our territory and linking all our border posts must be made to international standards. Already, the Beitbridge-Chirundu Highway is receiving urgent attention. The improvements are visible and already paying off. Zimbabwe's status as the preferred gateway both for north- and south-bound traffic has been enhanced, thus hastening our vision as a regional transport hub.
Beitbridge-Bulawayo-Victoria Falls Highway
I took advantage of the launch of Beitbridge Port to direct commencement of road works on the Beitbridge-Bulawayo-Victoria Falls Highway.
This highway will deliver on multiple objectives, not least that on tourism. With the capacity we have horned through the Beitbridge-Chirundu Highway, we should be able to execute the works in record time, and to specified engineering standards.
Relocation of Forbes Border Post
Dualisation of the Mutare Plumtree Highway continues apace so we resolve any and all bottlenecks that inhibit traffic flow. On that score, Forbes Border Post has been worrying me. It labours under multiple constraints, not least of which are space and land limitations at the border. Government has thus decided to relocate the Border Post further inland so vehicular movement is unimpeded for more efficient services. There is no rule that says border services must physically take place at the actual point of border entry.
Ancillary investments at Chirundu
I am concerned that our side at Chirundu lacks support services, including modern amenities like health centres, supermarkets, wholesale facilities and warehouses. We have to find ways of attracting investors to Chirundu so that the modernisation of its border is complemented by ancillary investments.
We have similar plans for Machipanda Border Post in Mashonaland East, which requires commensurate upgrading. The volume of traffic and trade accounted for by that border post continues to grow steadily, underlining its importance.
Kazungula Synchronised Border Post
I am happy plans for our own border post at Kazungula are almost complete. This border post will work alongside those for sister Republics of Botswana and Zambia so jointly, we operationalise the One-Stop-Border-Post concept where all our systems are harmonised for seamless procedures. Zimbabwe is now part of the iconic Kazungula Bridge following positive interventions by the Second Republic.
Air transport infrastructures
Infrastructures for our air transport links continue to be modernised. The Robert Gabriel Mugabe International Airport Terminal is about 80 percent complete. It is set to provide modern facilities which will attract many airlines.
Alongside the lengthening of runaway, and the modernisation of facilities at Victoria Falls, our air links and, with it tourism, are set to get a major boost.
I have already directed that works to rehabilitate airport facilities at Binga, Hwange and Buffalo Range should commence, with work already started at Buffalo Range in Chiredzi.
Railway services, our weakest link
Our biggest headache remains our weak railway service.
Vital and cheaper, this service must begin to receive our attention so the national multimodal transport masterplan is complete, and reduces the cost of doing business. I am particularly worried that this vital transport mode lags behind at a time when the demand for its services are rising, what with the phenomenal expansion we are witnessing in the mining sector. Serious decisions will have to be made to revamp that transport sub-sector, including finding innovative ways to finance its rehabilitation and expansion.
The human factor in building efficiencies
Let me warn that modernisation of Beitbridge Border Post infrastructure does not automatically translate to better services. Improved infrastructure only enables efficiencies; what makes for real efficiencies are human beings who make modern infrastructure deliver to satisfactory standards.
The work ethic at our ports must improve to justify the huge investments already made. We have digitalised Beitbridge to minimise failures; we have also installed expensive scanners. What we now need are better and effective standard operations procedures which make for interface efficiencies for the provision of a seamless service. Port efficiencies facilitate international trade while improving the ease of doing business.
Zero tolerance to corruption
I was intrigued to hear that since modernisation and automation, revenues at Beitbridge Border Post have grown threefold. Yet the volume of traffic going through the same border has largely remained the same. This suggests lots of leakages and corrupt malpractices that went on before this new phase.
The Second Republic has no room for lapses in integrity, all of which stands condemned and punishable. A modern port must beget clean behaviours on the part of everyone. That way we make our country develop faster and more reputable.