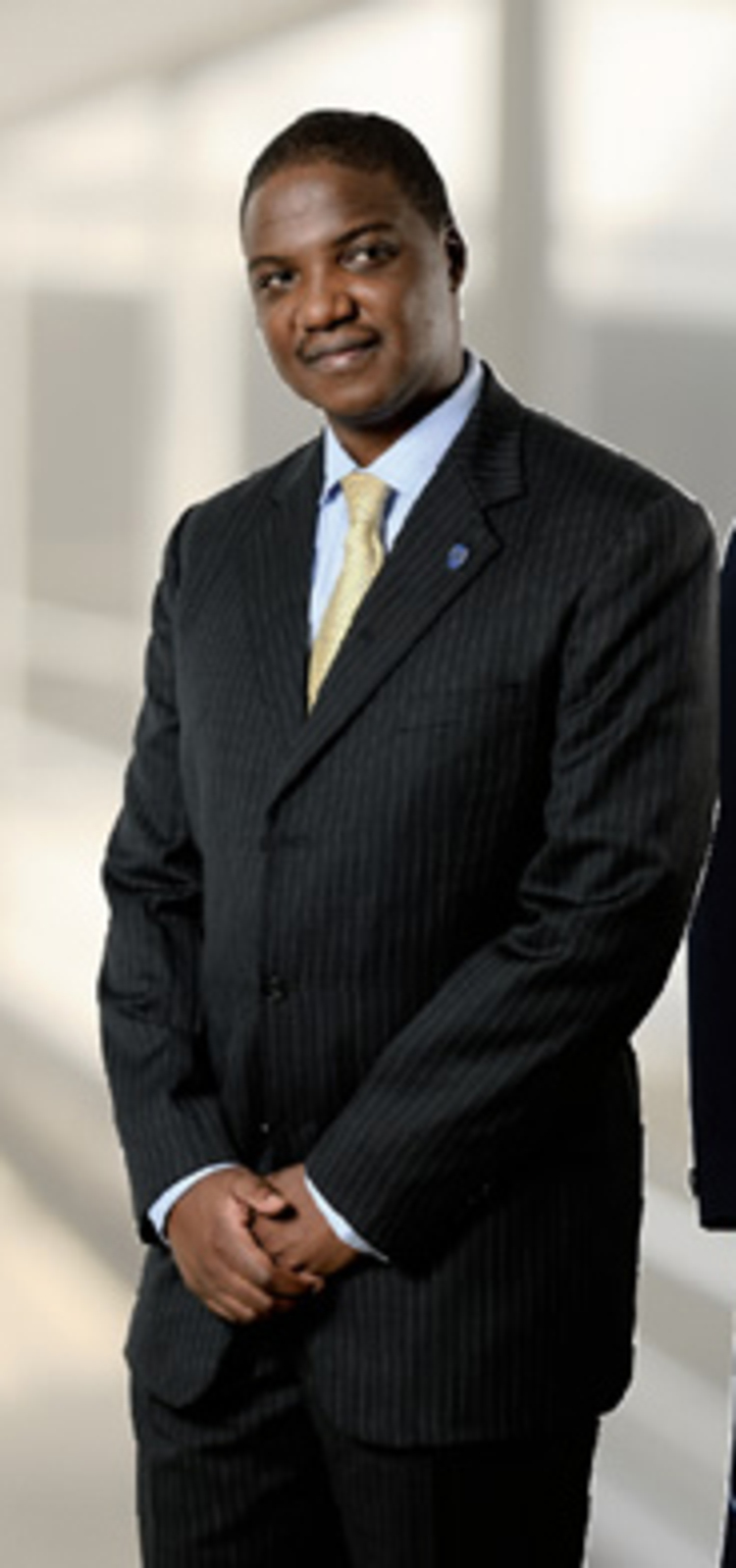 The Sunday Mail
PAN-African banking group BancABC has come clean on its senior executive appointments following the seeming mishap that followed the exit of founding chief executive officer Mr Doug Munatsi at the end of last year.
On December 8 2014, the group announced that it had appointed Mr Ronald Pfende as the group chief executive officer, while Mrs Makhosi Boyede and Mrs Amelia Reynecke were appointed co-chief operating officers.
Mrs Christine Bronkhorst assumed the post of chief finance officer.
Mr Pfende had been recruited from Standard Bank Group where he was head of finance transformation.
"Since the completion of the transaction, the executive management of Atlas Mara and BancABC has been collaborating on identifying opportunities for enhancing BancABC's operations and executing its strategy.
As the group embarks on the next phase of its development, it was determined, together with the board of directors of BancABC, that now is the right time for Mr Munatsi, Mr Moyo and Mr Dzanya to stand down.
"Atlas Mara, in consultation with the Board of Directors of BancABC, has identified a highly-qualified team led by Simbarashe Ronald Pfende, as CEO, who, following appropriate vetting and approvals by relevant regulators, will, together with the Atlas Mara team, be focused on leading BancABC's future growth and development.
"Ronald will be supported by Makhosi Boyede and Amelia Reynecke, who have been appointed as co-COOs, and Christine Bronkhorst, who has been appointed as CFO. Mr Munatsi, Mr Moyo and Mr Dzanya are working closely with Atlas Mara and the new management team to ensure a carefully managed transition," read the December 8 statement.
However, the group announced on January 15 2015 that Dr Blessing Mudavanhu, who had served the group as chief risk officer from February 2009, had been appointed the acting group chief executive officer.
ABC Holdings said in a recent response to inquiries from The Sunday Mail Business that the Reserve Bank of Zimbabwe had approved the appointment of Mr Pfende as the chief operating officer.
The group also noted that Dr Mudavanhu still remains the acting group CEO.
"Mr Ronald Simbarashe Pfende has been appointed and approved by the Central Bank as the Group Chief Operating Officer for BancABC. Based on the evolving needs of the organisation, it was decided that this role, within the executive, was appropriate," said BancABC in a statement.
Mr Pfende has held various senior positions in the banking sector in the region and beyond.
During his tenure at Stanbic Bank, he once worked as the chief finance officer of Stanbic IBTC Bank in Nigeria and also as CFO of Stanbic Bank Uganda.
Prior to joining Standard Bank, he was financial controller of BP Tanzania Limited.
He is a qualified Chartered Accountant and has an MBA from the University of South Africa.
Atlas Mara Limited (ATMA), an investment firm that is led by former Barclays International chief executive officer Mr Bob Diamond and Tanzanian billionaire Ashish Thakar, now holds 98,7 percent of ABC.
ATMA has since injected more than US$100 million into the group.
The major benefits of this transaction include access to more funding, management depth and a stronger technology platform.
BancABC will benefit from being a part of a larger group that is poised to be a significant player in the sub-Saharan landscape.