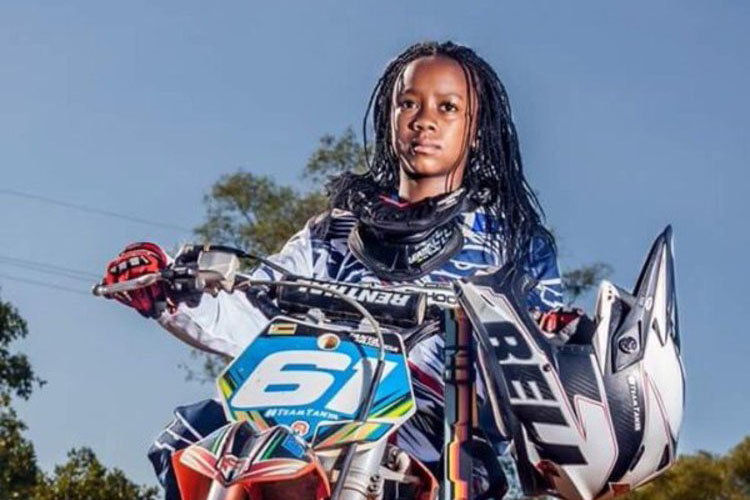 The Sunday Mail
Tariro Charandura
AFTER making history at the British Master Kids racing championship, Tanya Muzinda returns to Zimbabwe with catching up on school work a top priority.
With all she has achieved, it is easy to forget that Tanya is just a 12-year-old pupil doing Form One. She recently became the first female winner of a heat at the 2017 HL British Master Kids racing championship at Motoland in England before going on to settle for bronze in the overall 85cc B Class competition.
The UK outing gave Muzinda a massive confidence boost. "The strategy was only to participate and get the feeling of racing with top riders in Europe so what transpired was not really part of the plan. But I guess that is what happens when one fully prepares for a war. "You do not plan to win or lose but the plan is always to take part and there are always two outcomes after taking part in a race or competition," she said.
Tanya's attention now turns to the academic side of her busy, young life. "We are now in the world of multitasking and one cannot afford to be idle and relax since the world is evolving at a very fast pace. I have a timetable for training and school work and I also have private tutors for one on one school lessons," she said with a maturity that belies her age.
Tanya's father-cum-manager Tawanda Muzinda is determined to provide the motocross hotshot with the best chance of making it in life. "Every generation blames the one before for changes not taking place but I have done things differently," he said. "I took a step to change the perceptions of people by getting involved in my daughter's school and sporting life. That way I manage to strike a balance between being a father, her trainer and manager."