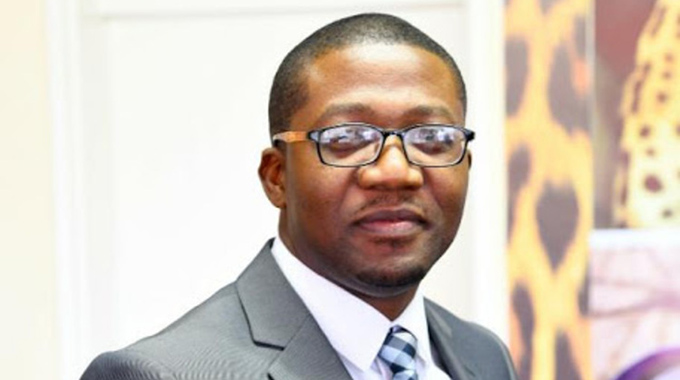 The Sunday Mail
Nelson Gahadza
Senior Business Reporter
The future of the tourism industry has become increasingly uncertain in the wake of massive booking cancellations and travel restrictions prompted by the emergence of a new coronavirus strain, Omicron.
The sector is presently engaging authorities to push for a review of new regulations that make it mandatory for all travellers entering the country to be quarantined at their own cost for a 10-day period at Government-designated facilities.
They claim that those who test negative at ports of entry should be allowed to proceed to their destinations.
Zimbabwe detected its first case of the Omicron variant last week.
The Government believes it is critical to take preventative measures to curb the spread of the disease.
Several European countries have put most Southern African countries on the travel red list after the new Covid-19 variant was detected in South Africa and Botswana.
Flights from countries such as Zimbabwe, South Africa, Botswana, Lesotho, Eswatini, Mozambique, Malawi and Zambia are still banned.
Environment, Climate Change, Tourism and Hospitality Industry Minister Mangaliso Ndlovu told The Sunday Mail Business that the tourism sector could not afford to take further losses as it requires a period of at least six months without disruptions to rebound.
"Cancellations have been massive over the last few days. We don't have full statistics, but one operator has indicated that they have had cancellations of more than US$200 000, so the impact is very huge," said Minister Ndlovu.
"Obviously we are trying to balance and ride on the improved bookings and occupancy that we were experiencing over the last few months and looking ahead to the festive season."
The new interventions by the Government, he added, were informed by last year's experiences were relaxed travel restrictions ultimately stoked the third wave of the pandemic.
"We had improved occupancies and bookings in December 2020, but by January to March 2021, it was total lockdown.
"The thinking is why not manage this early, avoid lockdowns at all costs, but just to put restrictions and observe what happens within the 14 days.
"There is no measure that we take that has no impact on the economy, but the worry is that the tourism sector cannot take the losses anymore; they need a solid six months without disruptions to entertain any realistic chances of surviving," said Minister Ndlovu.
Safari Operators Association of Zimbabwe (SOAZ) chairperson Dr Emmanuel Fundira described the impact of the mandatory quarantine as "devastating".
"Testing people at the point of entry is a good measure to protect people, but the mandatory quarantine period is just too long," he said.
"We feel that those who would have tested negative can be allowed to proceed to respective destinations.
"Imagine someone intending to come for two weeks, the person will have much of the time spent in quarantine.
"This has created uncertainty and booking cancellation is too high.
"From a business perspective, it's a blood bath," he added.
The Government's drive at the moment is to promote domestic tourism.
Minister Ndlovu said it had become difficult to implement a sustained tourism strategy "because it does not depend on us alone".
"As we speak, we have Emirates, Qatar Airlines not lifting passengers from and into the region, that is how the situation is," he said.
Economist Mr Clemence Machadu said rising coronavirus cases might even discourage domestic tourism.
"I foresee many foreign tourists who had booked to come to Zimbabwe having challenges due to the travel restrictions, although these restraints are necessary to contain the spread of the virus," he said.
"Take, for instance, someone who was planning to visit Zimbabwe in the next two weeks with the whole family: It means they have to depart today and be subjected to several days of quarantine and incurring expenses that will probably be higher than the actual expenses of the trip.
"So this might discourage their travel, resulting in cancellations or postponement."
The tourism sector is expected to recover by 6,7 percent this year with room occupancy rates anticipated to reach 22 percent, while bed occupancy is expected to increase by 16 percent by end of 2021.
The growth is mainly driven by domestic tourism following the relaxation of Covid-19 travel restrictions, increased vaccination rates and promotional activities such as destination marketing (ZimBho).
In 2022, the sector is expected to register 18,8 percent growth mainly driven by the full resumption of domestic and international travel, removal of the country from the red list, resumption of flights
into Harare by major airlines and Government incentives that will facilitate investment.
Further, the Government will enhance destination marketing through improved programmes and market representation to generate demand in traditional and emerging source markets that show early recovery such as the Middle East, Asia and Eastern Europe.
The Government in 2020 launched the National Tourism Recovery and Growth Strategy to revive the sector that had largely been impacted by the Covid-19.