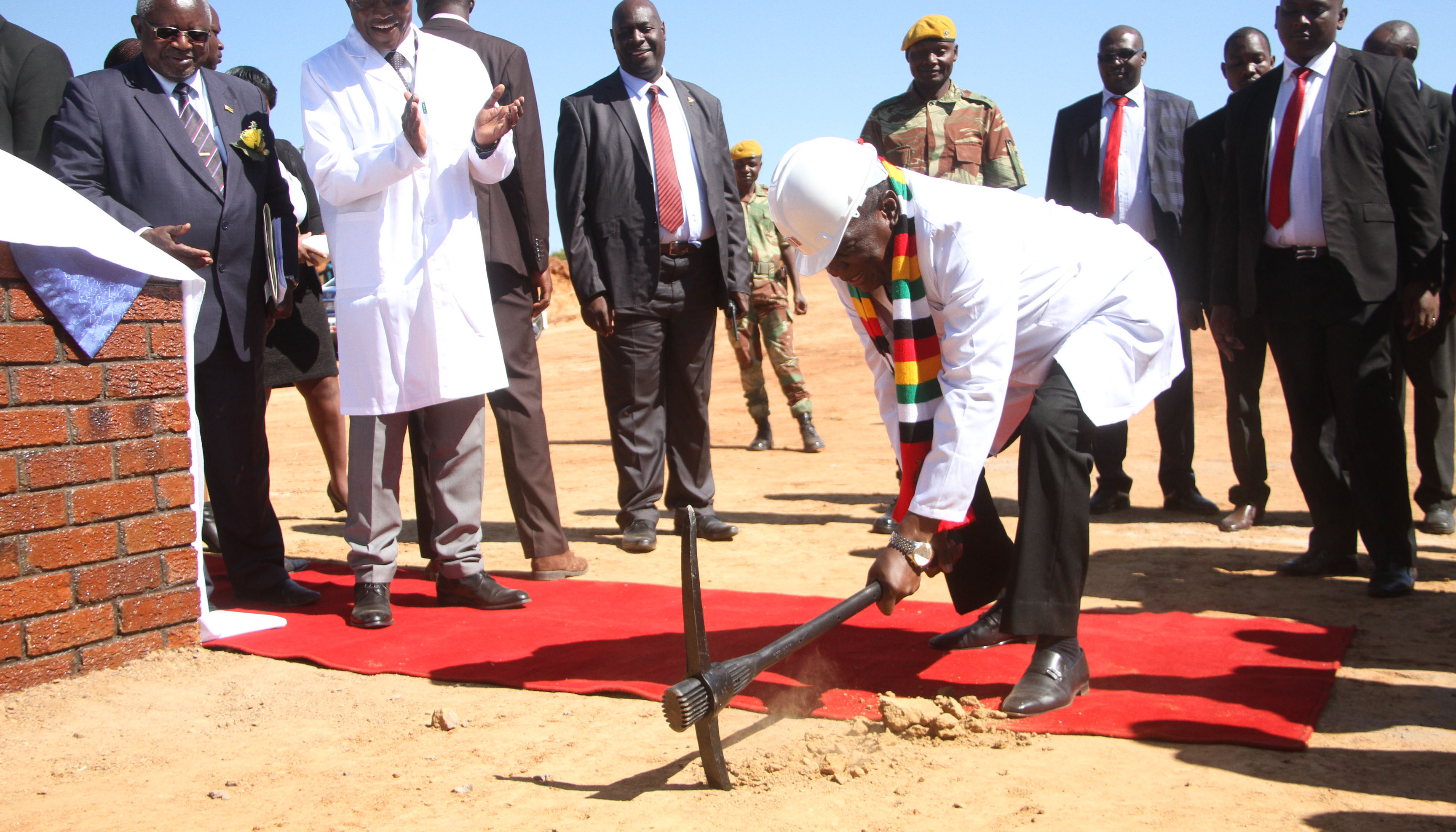 The Sunday Mail
Zack Murerwa
As we begin the second-half of the year and take stock of our milestones in the last six months, we have every reason to smile as a nation.
The first six months of the year, which coincide with the first six months of the new political administration, have brought the following:
(a) An open policy for investments, in particular foreign direct investment;
(b) Restoration of sanity in the police force;
(c) Confidence in industry and commerce;
(d) Growth in agriculture due to supportive interventions from Government;
(e) Incredible increase in gold output to 17 tonnes from 10 tonnes last year;
(f) Supportive measures to boost institutions of higher learning, especially universities – hats off to Professor Murwira and his team; and
(g) Launch of the Youth Empowerment Bank and the Zimbabwe Women Micro-finance Bank.
With the economy initially projected to grow by 4,2 percent this year, indications are that the country's growth rate will likely be between 5,7 percent and six percent — higher than the average in Africa south of the Sahara.
Notwithstanding the views of merchants of chaos and disinformation, ED has scored excellent goals and he needs to continue with his economic growth policies, which, no doubt, will improve the average living standards of every Zimbabwean.
Already, economies with high growth rates such as Ethiopia, Rwanda, Kenya and Nigeria are beginning to study the Zimbabwean model of open investments. We neither look East nor West, but in the right direction.
As the uncertainty, euphoria and wait-and-see attitude associated with elections comes to an end, the anticipated mandate to be given to ED will be a boost for the economy.
The post-election period will see investors scrambling for space in our economy. Transformation from the abyss of investor scepticism to investor comprehension and competition will herald a scramble for space in a rejuvenated Zimbabwe.
As economists, we have talked about getting the fundamentals right for a long time and the need for a Cabinet with transformational and committed leadership — that's exactly what we need to avoid pitfalls of bad governance, which created fertile ground for corruption.
Indeed, more economics and less politics is what our economy needs and this is the economic ingredient for the Zimbabwe we want.
Our youths yearn to be economically empowered, they need alternatives to unemployment, they need to participate in SMEs and start-ups, they need to realise their ultimate dream of meaningful jobs, and these can only be engendered by meaningful investments.
However, we need to be aggressive and serious on the following economic interventions:
Parastatal Reforms: A piecemeal approach will not bring the desired results timeously .Corporate governance must be implemented in terms of the new Public Entities Corporate Governance Act.
Banking Sector Reforms: The need to instil confidence in the banking sector to enable depositors to access their money on demand. Ultimately, this will improve the current cash shortages. Export Incentives: To enable exporters to retain a reasonable percentage of their forex earnings in order to encourage them to retool, restock and recapitalise for continuous production. Tax incentives similar to those of special economic zones should be extended to exporters.
Command Agriculture: This programme should be expanded, with beneficiaries accounting for inputs that would have been provided. This makes it possible for the facility to be rolled over to the next season.
Reorganising informal sector: There is need to introduce educational programmes so that they contribute to the fiscus. Haphazard trading activities should be a thing of the past.
Zimbabweans, the foregone brief is a snippet of the good economy that awaits us. Let us give ED another mandate to him to continue with the good work he has started.
We are on the right track to the Zimbabwe we all want!
Fastest Growing Economies in Africa 2018
Ghana                                                     – 8,3 percent
Ethiopia                                                   – 8,2 percent
Cote d'Ivoire                                          – 7,2 percent
Tanzania                                                 – 6,8 percent
Angola                                                     – 6,8 percent
Burkina Faso                                          – 6 percent
Zimbabwe                                              – 6 percent
Benin                                                        – 6 percent
Rwanda                                                   – 5,9 percent
Nigeria                                                     – 5,2 percent
Source (World Bank Report)
Zack Murerwa is an economist, consultant and the managing director of Stallone Consultancy. Feedback: [email protected]