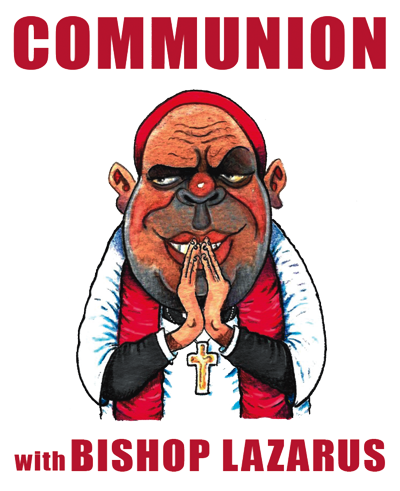 The Sunday Mail
THE beginning of Russia's "special military operation" in Ukraine on February 24 last year — itself launched to keep the aggressive and expansionist military alliance, the North Atlantic Treaty Organisation (NATO), away from Russia's border — gave Western countries, principally America and its allies, the convenient excuse they needed to wage a long-awaited war against their age-old foe through proxies.
The end state is to degrade and destroy Russia.
In the West's calculus, by now, the payload delivered by the barrage of unrelenting and gratuitous sanctions by Washington and its allies in Brussels should have brought Moscow to its knees.
The list of sanctions is endlessly long and varied — ranging from prohibitions on trade in arms; public financing or financial assistance for trade; exports of advanced technology; broadcast in the European Union (EU) of Russian state-owned media outlets; exports for goods in the oil industry; new investments in the oil sector; operations in the aviation sector; freight operators; EU ports; imports of coal; imports of iron and steel; cement, rubber products, wood, spirits, liquor and high-end seafood; imports of gold; exports of goods contributing to Russia industrial capacities; financing of the Russian government and Central Bank; decoupling Russian banks from the Society for Worldwide Interbank Financial Telecommunication (SWIFT) messaging system . . . you name it!
Phew!
The list is simply inexhaustible.
Yet Russia still stands, and its economy is far from creaking.
In fact, the International Monetary Fund (IMF) expects Russia's economy to grow by 0,3 percent this year, notwithstanding the albatross around its neck.
Despite being under siege for the best part of last year, the Russian ruble, which has been the official currency for nearly 500 years, ended 2022 as one of the best-performing currencies in the world.
Russian president Vladimir Putin's masterstroke to insulate the ruble from aggressive attacks involved signing a decree on March 31, 2022 to compel hostile European countries to buy the country's oil and gas using the local unit.
It worked like a charm.
But we now know that the young comrade behind this strategy was 37-year-old Pavel Sorokin, who has been the deputy minister of energy since March 2018.
He comes with a CV that is as impressive as it is intriguing.
In 2005, he worked as a senior auditor of oil and gas at Ernst & Young in Moscow, before graduating with distinction with a degree in World Economy from Plekhanov Russian University of Economics in 2007, after which he worked for Alfa-Bank and Unicredit between 2007 and 2012.
Within that period, he also earned a Master's degree in Finance and Financial Law from the University of London (2009).
And between 2012 and 2015, he worked for Morgan Stanley — a reputable American multinational investment management services company — as vice president, whose brief was to analyse Russia and Eastern Europe's oil and gas sector.
Sorokin was to become one of the best analysts in the oil and gas sector.
As someone who was supremely intelligent and as smart as a whip, he attracted the attention of the Kremlin, which recruited him to head the Analytical Centre Directorate under Russia's Ministry of Energy in September 2015.
It was not long before Moscow began to profit from this young man's brilliant mind, as he was one of the architects that helped build an alliance with the Saudi Arabia-led Organisation of the Petroleum Exporting Countries (OPEC) that led to the creation of OPEC+ in 2016, in which Russia has a bigger voice in the global oil market.
In October last year, the 23-nation coalition that makes up OPEC+ left American president Joe Biden with egg on his face by opting to cut production at a time when Washington was pleading, on bended knees, for the cartel to increase production in order to cool off raging fuel prices at the pump back home.
It was a huge embarrassment for Biden.
And with Russia's enemies going whole hog and full bore in trying to throttle its economy by cutting its sources of revenue, Sorokin has been instrumental in scouring the world to search for new markets as far as Africa and the Middle East with a considerable measure of success.
In a gushing March 2 article, the "Wall Street Journal" could not help but grudgingly marvel in awe at the remarkable ability by Sorokin, and many of his ilk, whom it described as "part of a cadre of young technocrats with deep knowledge of the West, fast-tracked by Vladimir Putin to the upper echelons of power".
This impressive cast of young bureaucrats that are helping steer the Russian ship include the 39-year-old Alexey Sazanov, the deputy minister of finance, who graduated with a degree in Applied Mathematics and Computer Science from the Lomonosov Moscow State University in 2005.
He, too, at one time worked at Ernst & Young.
Bishop Lazi chose the example of Sorokin and Sazanov advisedly because they represent the fresh, new face of cadres who are defending their motherland against the existential threat posed by its determined and belligerent enemies.
These are well-groomed and sophisticated young men and women educated at the world's top universities and have mastered the witchcraft of capitalism, which they are now adroitly using to play the markets to Moscow's advantage.
They are latter-day revolutionaries — they don't wear a beard but are clean-shaven; they don't wear fatigues but designer suits and ties; they don't carry guns but use their superior intellect to deadly effect; and they are neither belligerent nor bellicose, but smooth operators, who silently work often in the shadows.
They also know the inner workings of the enemy; hence they can anticipate possible attacks and pre-emptively design effective contingencies.
They are a fresh, new face of Russia's indomitable willpower to defend its sovereignty.
Ladies and gentlemen, the struggle and revolution has evolved.
Psalms 127:3-5 tells us: "Sons are a heritage from the Lord, children a reward from him. Like arrows in the hands of a warrior are sons born in one's youth. Blessed is the man whose quiver is full of them. They will not be put to shame when they contend with their enemies at the gate."
Arrows in the hands of a warrior
The 37-year-old Sorokin reminds the Bishop of his age-mate Dr John Basera, who last week had the distinction of being named the best-performing Permanent Secretary in Government.
As a holder of a doctorate in Business Administration (Agribusiness Development and Business Dynamics), he similarly ate big book, and, as the CEO of the Ministry of Lands, Agriculture, Fisheries, Water and Rural Development, his impact has become more telling.
Zimbabwe is now determinedly marching to reclaim its status as a major food producer in the region.
The country's dairy herd is growing, milk output is increasing, wheat production rose to a record level, this year's maize harvest is likely to be significant, horticulture production is recovering, and, overall, the agriculture sector has surpassed its initial target to contribute US$8,2 billion to the economy by 2025, after it grew by 36 percent to US$8,19 billion in 2021.
It has since set a new target.
If you had not noticed, food has become one of the cheapest items in Zimbabwe.
It shows that ED has been well ahead of his game.
Since assuming the helm, he has been blending youth with experience and infusing the system with able and capable young technocrats.
And from what the Bishop has been seeing from the list of educated youthful aspirants who have stepped out of the shadows with the intention to represent the ruling party in the upcoming harmonised elections, it is quite evident that the revolution is well and truly alive.
Doctors, lawyers, academics, businessmen and businesswomen, as well as ordinary folk, have all thrown their names in the hat.
Perhaps the most outlandish example would be Dr Matthew Mare, who has two PhDs and seven Master's degrees on his CV. Kikikiki.
There are other candidates who have also disarmingly surprised and excited the opposition, which never thought it possible that ZANU PF had such cadres within its ranks.
Well, looking into the crystal ball, the Bishop would hazard to say, if some of the cadres make it onto the ballot, they would likely unsettle the opposition.
This time they will not have it easy.
But all this shows one thing: The revolution is gradually regenerating itself and is likely to self-perpetuate.
Bishop out!