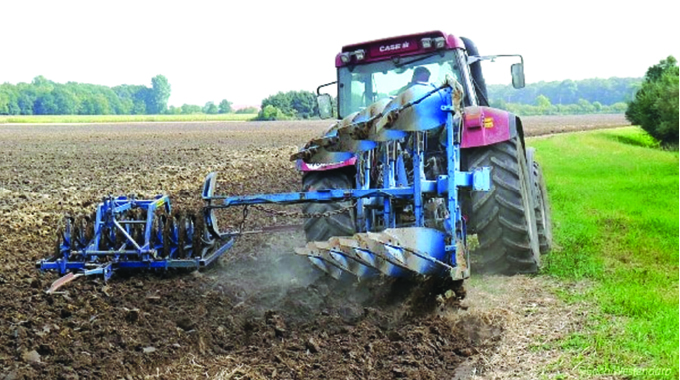 The Sunday Mail
Editor's Brief
Victoria Ruzvidzo
Compliments of the season good people. I pray so far so good.
We embark on a year which looks promising from most fronts largely on the basis of the gains we made in 2021 as the economy rose from negative growth to post a 7,4 percent rise, a figure only equalled by a few economies.
There are many positives to draw on, from last year which include, increased agricultural output, declining inflation, growth in the mining sector, with gold achieving a 30 percent growth in output to 25 tonnes, a more stable currency for much of the year and significantly improved capacity utilisation in the manufacturing sector.
Tourism also experienced a rebound from the 2020 poor showing, particularly in the months before the latest Covid-19 Omicron variant. Infrastructural development, increasing foreign currency receipts, greater support for entrepreneurial pursuits and monetary and fiscal policy congruency.
The foregoing instruct us to build upon this basis. We cannot afford to slip up, rest or take a breather.
We need to build on the 2021 gains. If anything, it instructs us to direct our efforts towards greater development, as we emerge from the doldrums. It requires us to gather courage, honour and greater resolve in pursuit of the country we fashion. That is an inescapable reality. The very future of our country lies in each and every one of us.
Covid-19 has affected progress in most economies, but we all agree it is a new normal within which we now live. Not that we are accommodating the disease, but that we must leap over and circumvent any challenges it places on our path to prosperity.
Zimbabwe has managed to tame the disease in many respects and all must be done to subdue it.
The economy is this year expected to grow by 5,5 percent, in line with the National Development Strategy. That is quite achievable. The results of 2021 gives us the confidence that this economy has the required tenacity in the right quantities.
The global economy is also largely expected to mitigate effects of the pandemic to achieve a 4,9 percent growth according to the International Monetary Fund.
The Centre for Economics and Business Research predicts a 4 percent growth.
Predictions are that the total world economy will reach an all-time high of US$100 trillion in spite of the pandemic.
According to The Conversation, China and India's future is quite bullish. Asia remains a great influence in the world economy, with trade wars between the United States and China expected to ease somewhat this year. Of course it remains a sensitive issue.
Back home, Zimbabwe will again anchor its growth projections on agriculture. It has always been an agriculture economy. We have the land as we do the requisite weather conditions. The met office has predicted above average rains this season so happy days.
We equally have the human resources, ever so inclined to work the land. Programmes put in place such as Pfumvudza/Intwasa, whose efficacy is undoubted, will bring in the numbers.
We need to concentrate more on water harvesting and irrigation systems so that we mitigate vulnerability to the precarious weather patterns, itself a result of climate change.
Agriculture feeds multiple industries. It is a key component of the entire economic value chain. It should not be the only one though. The prospect of danger increases inevitably when all eyes are on one sector.
Which is why mining, tourism, manufacturing and service industries need concomitant support. This is not only prudent, but brings to the fore the need for diversification.
Manufacturing is key, capacity utilisation should continue on the group at trajectory, retooling is prime, so is the adoption of new methods, technologies and perspectives. Clearly, there is a compelling need for import substitution as there is for buy local. Needless imports haemorrhage economies, with scant foreign currency being spent on trivialities.
That negates the very stability of the currency we wish to buttress. We need to escalate exports. ZimTrade is doing some outstanding work, as are other key players. The urgency to do this cannot be over-emphasised. But we also approach this strategically. What are our strengths,what is within our capacity that we can offer other countries? AfCFTA is a glorious opportunity, as it opens up doors,when intra-Africa trade was at pathetic levels.
The mining industry has seen very substantial developments. More investment is being experienced in the sector. The diversity and quality of minerals we have under our feet is astonishing. We must optimise on that.
As we craft deals in the sector, we keep in mind that local communities and the nation derive optimum benefits. Almost by definition, minerals are a finite resource, but they can also lay a foundation for greater progress for the entire nation. Perhaps no sector has been affected to the extent that tourism one was. That's perfectly understandable, in the face of the Covid-19 pandemic. But evidently it is rebounding.
More airlines are getting on board and we take the requisite measures to manage it. We have set up the Victoria Falls stock exchange. It is a prudent measure with the potential to not only increase investment, but to earn the much-needed foreign currency. It helps in our efforts for international engagement, as it equally does so for building the appropriate image of the country.
Hotel occupancies are going up. We work on keeping those on that pattern. As we do that, we keep up with technological developments. Where needed, we recalibrate to meet our circumstances,to derive the best benefits.
One cannot run away from the digital and technological revolution. The dinosaur is extinct because it could not adapt to the environment. It would be foolhardy for us to meet the same fate! We continue to initiate, support, harness and consolidate innovations. We dig deep into our reserves and give the spaces and support for such. Then and only then, can we reach the potential we are capable of. Potential is nothing if not realised.
We have already heard dissenting and negative voices predicting a tough year ahead. It is their opinion, but the best remedy is for them to play their part in safeguarding the economy instead of complaining from the terraces.
It is unfortunate that it has become a full-time job for some of them. We need a more constructive disposition. Zimbabwe's welfare is our collective responsibility.
In God I Trust.
Twitter handle: @VictoriaRuzvid2; Email: [email protected]; [email protected]; WhatsApp number: 0772 129 992.
"Stop being afraid of what could go wrong and think of what could go right."
***********
"Entrepreneurship is living your life like most people won't so you can live your life like most people can't."