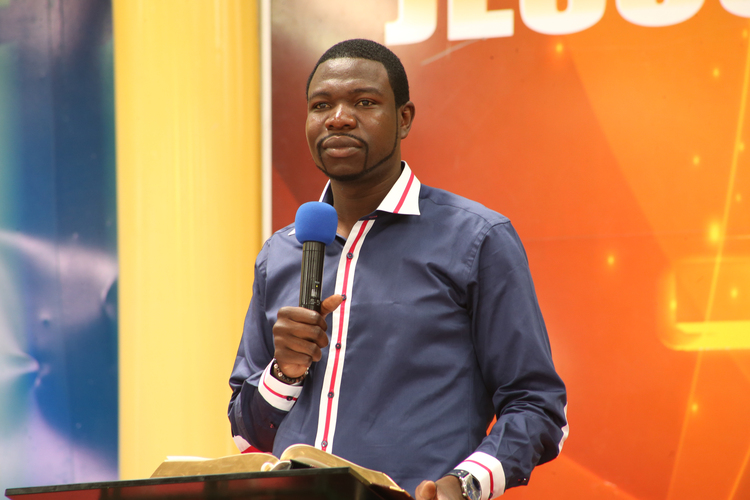 The Sunday Mail
AT LEAST 200 000 congregants are expected to throng the Prophetic Healing Deliverance Ministries (PHD) church in Harare for an all-night prayer meeting dubbed "Night of Turn Around 3" on November 7.
The congregants will be drawn from across the world with over 10 000 foreigners having indicated they will visit the church.
Tourism and Hospitality Minister Walter Mzembi is on record as saying that religious tourism has got the capacity to boost the country's economy.
According to PHD Ministries, the all-night prayer session was organised after God spoke to Prophet Magaya to heal, deliver and prophesy to those seeking the hand of the Lord. This follows the hosting of a women's conference — Woman of Valour — where thousands packed the church premises in Waterfalls.
"This time God has spoken again to His Servant Prophet Magaya to make it an all-night for all — men, women, children, adults, the youth, the elderly and the young alike. Lives will surely be turned around for the glory of God.
"To those who missed the past all-nights, the coming one is yours not to miss. Whoever meets with the anointed Prophet of God will never remain the same. It is an opportunity for all to be present at this arena of liberty where there is Demonstration of God's power according to Mark 16:16-18.
"The sick are healed. Those who are under the yoke of spiritual, physical and economic bondage are set free in the Mighty name of Jesus Christ! Those on wheelchairs rise up and walk while those using crutches to aid their walking will throw them away for the glory of God," said PHD Ministries.
Some of the congregants, the church said, will be accommodated at the ministry's guest houses dotted round the city while security will be beefed up to ensure safety. Preparations are progressing well ahead of the massive gathering.
The church service comes as many testify of how their lives have been turned around at PHD Ministries.
A renowned spirit medium and traditional healer, Mr Tom Ruwiza (37) of Chiweshe, who was popularly known as Kamhururu and Dzivaguru, was recently delivered at the church and has since become a staunch Christian.
"Tom was known for conducting rain-making ceremonies when need arose and his rank was well above traditional healers but he is now bowing down to Jesus Christ. We give all glory to God," said PHD Ministries.
Prophet Magaya also recently delivered a Mozambican man, Mr Peter Nyamhande, who murdered his mother in cold blood and was mentally ill for 13 years. The man has since recovered.
"Another man, Nelson Guruva, had swollen joints on all his limbs. The medical doctors diagnosed him of enlarged heart and prescribed some drugs but his situation worsened. When all methods had failed he decided to seek divine intervention.
"Prophet Magaya laid hands on him and administered anointing oil and he was declared healed. Nelson was blessed with anointing oil and he administered it for a week and, behold, he was completely healed."