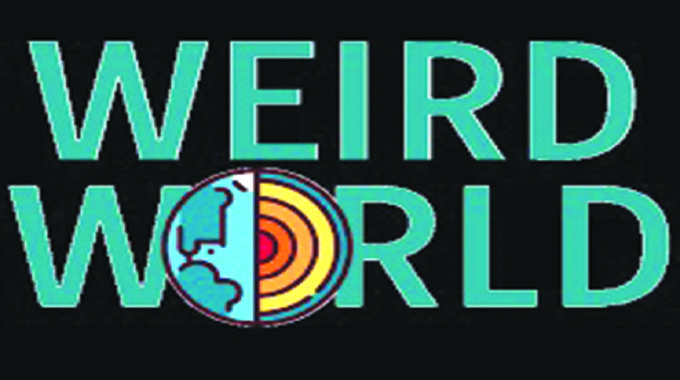 The Sunday Mail
A 106-year-old woman who witnessed the First World War is begging to die as she feels death has forgotten her and she is "tired and weak".
While the mention of death sends shivers down the spines of many, Euphrasie Kanyundo told Afrimax TV that she has overspent her time in this world and wants to exit.
"I want to die because I am tired and weak. Others are working, all I do is sleep the whole day, yet I want to eat. I think death has forgotten me," she said.
According to her, although she is privileged to have a lot of descendants and lacks nothing in life, she is tired of living her life like a baby: being lifted about and having to crawl on her butt. The elderly Rwandan woman has threatened to commit suicide if death does not remember her sooner than later. She added that she gets excited whenever there is a funeral in her neighbourhood, wishing she was the deceased being buried.
*******
Police officer frames, impregnates victim's wife
A 43-year-old Lusaka man, who was last year released from jail after spending 17 years in prison only to find that his wife fell in love and has a 14-year-old son with a police officer who framed him with a murder case, has forgiven both his wife and the police officer. He was released after it was determined that he was falsely accused.
At the time of his arrest, his only biological daughter was one-year-eight months. Despite his wife going out for 10 years with a police officer who arrested him, Mr Chriss Mbulo said he has forgiven both the officer and his wife. He has since reconciled with his wife and the come-together party will be held next month. Meanwhile, the police officer who had arrested him in order to enjoy his wife for 10 good years has apologised to him and will equally attend the come-together party.
*******
Pastor kills girl during prayer session
A 14-year-old girl from Nanjuwa Village, Chief Muwezwa chiefdom in Itezhi Tezhi District, Southern Province, Zambia, was burnt to death as a religious leader and six other men including the girl's father were conducting a procedure to exorcise alleged demons from her. She was in Grade 10.
Central Province Police commanding officer Donald Mwandila says the girl's 35-year-old father identified as Gift Siyainga Mbulo Michelo and five others took the girl to an evangelist at Zion Church, Pancho Shimangwala, to perform some rituals to exorcise the demons. He said the girl was made to sit on the ground and a pot containing hot stones placed between her legs.
Mr Mwandila added that the girl's father was then asked to pour spirit and vinegar into the pot containing the hot stones, cover the girl in a blanket, which the other five men held tightly for the steam not to go out. He said due to this process, preliminary investigations indicate the girl got burnt and suffocated to death. The police, Mr Mwandila said, visited the scene and found the body with multiple burns on the face, right thigh, left knee and hands, and in a decomposed state.
Due to the state of the body, the family was advised to bury and mark the grave for exhumation.
Mr Mwandila revealed that police have since apprehended the six suspects to help in investigations. The girl's grandfather identified as Jericho Siabunda of Kambobe Mumbwa reported the incident to police and identified the girl as Chipo Molomoga.
*******
'If you don't pay tithe,
you are a criminal'
The presiding pastor of Salvation Ministry, David Ibiyeomie, has said Christians who refuse to pay tithes diligently are committing a criminal offence that is punishable.
The cleric described those who fail to remit their tithes — 10 percent of all their incomes – to churches as criminals, insisting that tithe is compulsory.
According to SaharaReporters, the clergyman said this while preaching in his church.
Ibiyeomie added that some Christians have suffered the near-success syndrome (failure at the edge of breakthrough) because of their reluctance to pay tithes. He was quoted saying: "Tax is the government's share, so you don't say I want to give the government my tax — you say you want to pay tax; that is how tithe is God's own. Leviticus 27:30: God is the owner of the tithe. So, what do you do? You pay! It's only in Nigeria you don't pay tax and they can leave you. In the Western world, it is a big criminal offence. If you don't pay tithe, you are a criminal, your offence is punishable. Tithe is simply one-tenth of your income, 10 percent of your income goes to God," he said.
"Near-success syndrome will not happen. If you are experiencing near-success syndrome, don't go for deliverance, you're not a tither. Anything that I do, when it is close to manifestation, the thing will just go off, you are not a faithful tither.
"Many deliverance ministries just go for deliverance, this is the problem. They don't pay tithe faithfully, yet they will say anything I want to do, when it is about to click, it will just go off.
"It is near-success syndrome. Correct it from tithing, don't correct it from seven-days deliverance. Hear this, tithe must be paid first, otherwise the curse will remain." — Wires.