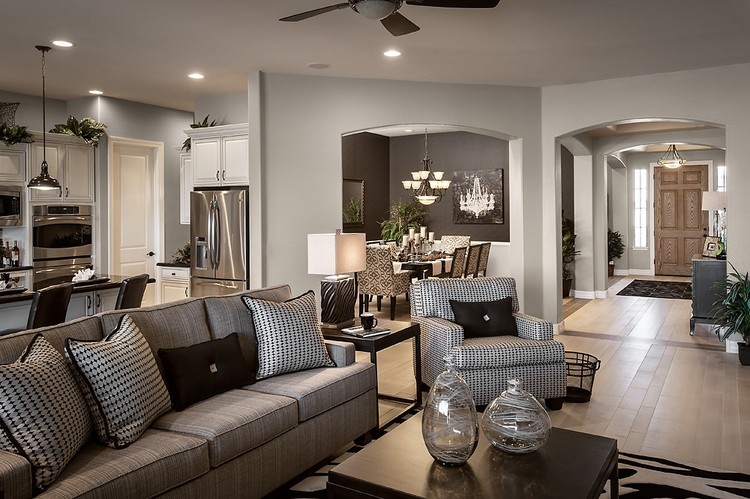 The Sunday Mail
KEEPING up with the trends in home decor can be tough. So this year, why not opt out of following the latest and greatest, and choose timeless home decor style over fleeting fads?
Minimalism
No matter what year it is, less is always more. The less you have crowding your shelves and tables, the better your home will look – and the less you will have to dust. The same goes for the layout of each room. Stick with furniture that is proportional to the room so the space does not look crowded.
Accent colour
Trendy colours change year to year and season to season, but a room always needs a bit of colour to really pop. Rather than investing in an orange couch or painting the living room aquamarine, choose accessories such as throw pillows, vases and even art in bold accent shades. These are easy to swap out every season or the next year.
Functional furniture
As chic as that angular chair with a bucket seat looks in the magazine, do not buy something on which you cannot comfortably sit. The same goes for glass coffee tables (too much potential for breakage) and shelves with no space. Buy home decor items that are meant to be used, not just admired from afar.
Comfort
Like function, comfort is an important factor when buying furniture. It is not timeless if you have to replace your couch because you just can never relax on it. Buy something that looks good and also feels good.
Quality over quantity
Just because you have shelves does not mean they all need to be overflowing, and just because you have walls does not mean every square inch should be covered with a painting or photo. Choose art and accessories wisely: Shop less often for unique and high-quality items instead of over-buying just for the sake of putting something (anything) on your walls.
Natural lighting
If you need to buy window coverings, choose window treatments that let in the most light. Where there is minimal natural light, invest in high-quality lighting options that give your space a natural-looking glow.
Durability
When it comes to home decor, it is often better to splurge on something that will stand the test of time rather than something trendy, yet poorly made. You will end up spending the same amount on several low-cost, low-quality items versus one well-made piece. Again, shop wisely.
Warm tones
Shades like caramel, plum and ochre are all timeless because they warm up your space. Whether you paint a room in a warm tone or stock up on accents in those shades, your home will look chic and cosy, regardless of the latest trends.
Shades of grey
In fashion and in home decor, grey is a shade that is not going away. From softer tones, to slate, to grey with hints of blue, this timeless colour looks good anywhere – including on counter tops, walls and accessories.
Smart storage
An organised house is a happy house. Having smart storage solutions never goes out of style and will ensure your home is always in order.
From wrought iron hooks to classic bookshelves, you can easily make storage part of your design aesthetic. — sheknows.com.