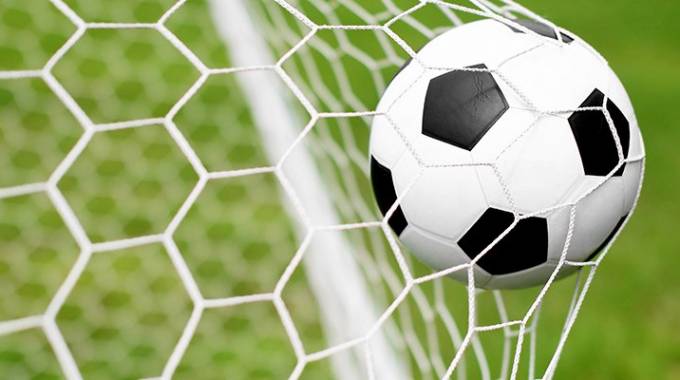 The Sunday Mail
Do not be on the wrong side of history.
It is a familiar warning to Everton players at the climax to another depressing season.
One of the club's proudest records is under threat, Everton having spent 120 of the existing 124 years of top-flight football in the highest tier.
When we talk about England's elite, Everton have been among the most established of all its members, their 69 consecutive years as a Division One/Premier League club bettered only by Arsenal.
"We don't want that history where Everton go down and it is all on us," Alex Iwobi says, Everton's squad having been fully briefed of that legacy as they seek the three points to protect it against Bournemouth.
"It is not going to happen against our names — that is what we are trying to make sure doesn't happen," he said.
The gravity of the situation means while there is an escape route from relegation hell, there is none from the daily reminders of the stakes.
It used to be that the passers-by, friends or supporters gathered at the training ground would ram home the message.
In 2023, the footballers can also count on their domestic staff to offer encouragement.
"It amazes me how many Everton fans are around. My gardener is an Everton fan. He says, 'We can do it, we can do it'," went on Iwobi.
"Coming into training today (yesterday), I was driving off like, 'Yes, I'm sure we'll do it'.
"I live in Manchester, but my neighbours are Everton fans. If I am walking my dog or dogs, they always say, 'Come on, you can't go down'.
"It amazes me how many Everton fans are around.
"Everton is a big club. You can be out minding your business and you see fans and they are so lively and energetic for the club.
"It just makes me feel like it is a privilege and an honour to represent them.
"It shows me who I am doing this for. I am not just doing it for people here, I am actually talking to people and it affects them.
"It shows how much Everton means to them.
"If Everton go down they will be devastated. When we are on the bus, coming into the game, and you can see them chanting, banging the bus, you definitely feel it.
"It is almost as if you are going into war. If I am not doing this for myself, then at least let me do it for them," he said.
Everton skipper Seamus Coleman has taken time from his rehabilitation to further ensure that whatever the side's limitations, a lack of focus and work ethic will not be among them.
"He is basically Everton," Iwobi says.
"He has been hobbling around on his crutches, coming into the changing room and trying to keep us motivated, always reminding us how so many people are affected by our results and what it means to Evertonians; to him, to the people upstairs, the staff and what it should mean to us.  "The least we can do is put in 100 percent. Seamus will probably talk before the game and that will definitely kick us off." — Telegraph.