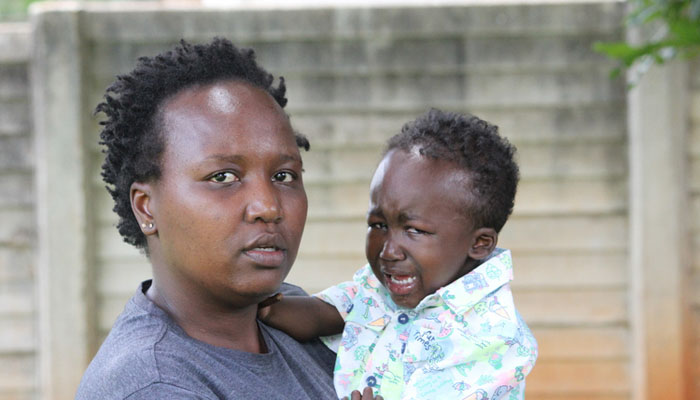 The Sunday Mail
Zimbabwe and the rest of the world will be soaked in Christmas festivities tomorrow, December 25. Many are expecting gifts and, in turn, will shower loved ones with good cheer.
Yet, the Sanyanga family of Chisipite, Harare, has no reason to make merry.
The Sanyangas will be praying that their two-year-old son, Nathan, gets the greatest gift of all — life.
Nathan has fanconi anemia, a hereditary disease that mainly affects the bone marrow and decreases production of all types of blood cells.
He requires a bone marrow transplant.
"The doctors gave my son only 10 months to live," says Mrs Sylvia Sanyanga, Nathan's mother, as she opens up to The Sunday Mail.
"The transplant costs US$100 000 in South Africa and can be done for US$80 000 in India. We are leaving no stone unturned in our efforts to raise that money."
Nathan was born with radial clubhand, a congenital anomaly in which the radius bone in the arm is missing or underdeveloped, causing the hand to be bent towards the body. It is also known as radial ray deficiency or anomaly. Born without the left kidney, Nathan also does not have thumbs.
Although it normally takes between five and six years for bone marrow to collapse and fail to manufacture blood, Nathan's body seems to have given in earlier. His red and white blood cell counts have dropped sharply, making him susceptible to disease.
The situation is dire, but Mrs Sanyanga puts up a brave countenance, determined to be strong for Nathan.
Yet, only in 2013, she was in similar circumstances, battling to save Nathan's elder sibling, Natasha, who had the same condition.
"Chemotherapy was so painful for Natasha. Her hair fell off. She became very thin and so dark," recounts Mrs Sanyanga. "Now, I will have to go through the same ordeal again with Nathan."
Nathan's condition has taken a toll on his mother, who was recently hospitalised with symptoms of stress. She, however, remains optimistic that her son will be well.
"If God did it for Natasha, He can also do it for Nathan. We are full of hope and are grateful to Zimbabweans who have helped in many ways. We have witnessed some of the greatest acts of kindness from people who either donated or prayed for us and Nathan."
The Sanyangas have left no stone unturned in their efforts to save their dear Nathan.
A fund-raising dinner, luncheon and fun run have so far raised US$20 000 towards the transplant. However, more still needs to be done to get Nathan the greatest gift of all this Christmas.
"I want to thank Zimbabweans who help in any way possible. I was touched when someone sent 90 cents," says Mrs Sanyanga.
"This might have been the only money that the person had in their wallet. I was humbled and nearly cried."
Well-wishers can contact Mrs Sanyanga on mobile number 0771 416 156.