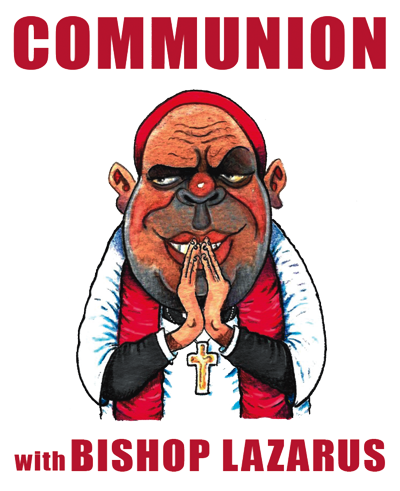 The Sunday Mail
IN Zimbabwe, it is imprudent — even misleading — to take things at face value.
For example, it is a paradox that in a country where inflation is reportedly at a sky-high 86,5 percent, one can still buy a decent plate of sadza for a dollar.
In some retail outlets, US$1,50 can even buy three loaves of bread, courtesy of the record wheat harvest in the last cropping season.
But it is true that wild price gyrations, especially of basic commodities, have been exercising the mind of many Zimbabweans over the past month.
Such a peculiarity and oddity can only be explained by the obtaining multi-currency regime, which has, to all intents and purposes, ultimately evolved into a de facto dual currency system, where the United States dollar and the Zimbabwe dollar have become the predominant units of exchange for domestic transactions.
So, while US dollar prices are relatively stable, those pegged in the Zimbabwe dollar have been exponentially rising, as the local currency has been precipitously losing value against the greenback.
And in a market where more than 80 percent of domestic transactions are in foreign currency, it is only those who account for the remaining 20 percent, particularly those paid exclusively in the Zimbabwe dollar, who are exposed the most.
This unrelenting drive towards dollarisation is worryingly likely to accelerate if retailers continue tacitly or openly rejecting payments in the local currency.
But for the past 12 months, we have enjoyed relative price stability after Government took unprecedented measures, including temporarily suspending bank lending, to rein in similar pricing aberrations that were plaguing the market.
The success of these interventions showed that the loss in value of the Zimbabwe dollar then was largely driven by gross indiscipline and malfeasance rather than structural weaknesses in the economy.
We are, however, yet to be told what could have triggered the recent spate of price increases.
Some seem to agree that it is the actions of contractors of various Government projects who were mopping up US dollars using their large Zimdollar balances that destabilised the delicate market and set off a chain reaction that has culminated in the current vicious circle, making dollarisation a self-sustaining trend.
But whatever it could have been that caused the latest bout of volatility, it has nothing to do with the health of the local financial markets and the economy.
Last year, our foreign currency inflows rose to a record US$11,6 billion, up from another record US$9,9 billion in 2021, representing an impressive 17,3 percent increase.
Mining exports outperformed expectations, as they contributed US$5,3 billion to total revenues.
Overall, since 2017, when President ED took over, mining revenues have galloped from US$2,7 billion to the current figure — a growth of almost 100 percent.
As a result, we had a current account surplus of more than US$300 million in 2022, which simply means that, as a country, we generated more forex than we spent.
This is hardly surprising, as similar growth in agriculture has significantly reduced imports of maize and wheat, for example.
The trend has continued again this year, with foreign currency receipts more than likely to rise above US$12 billion by year-end.
Speaking in tongues
As payments and transactions have been increasingly pivoting on the US dollar, business, which has been more than happy to sell in forex while paying its workers in the local currency, is largely speaking both with a forked tongue and in tongues insofar as how they would want the situation to pan out.
They know that their resurgence over the past four years — where capacity utilisation has risen to 60 percent, while local goods now occupy 80 percent of shop shelves — has largely been driven by the reintroduction of the Zimbabwe dollar, which has made them competitive.
Full dollarisation, however, is expected to reverse this trend.
Yet business continues to preposterously encourage behaviours that will hurt it in the end. Worse, they seem to be nonchalantly squandering the goodwill from the Government, which has bended over backwards to introduce measures that make business flourish, all in the hope of promoting private sector-led growth.
Last week, President ED gave the clearest indication yet that such privileges, including the multi-currency system, can be withdrawn if business continues on a destructive path that will devalue the Zimdollar out of existence.
"At law and by worldwide practice, all foreign currency earnings should be surrendered to Government, through the central bank, as obtains worldwide.
"Worldwide, businesses access foreign exchange for their needs from central bank, through cumbersome processes and on the basis of market conditions," he said, adding: "Here, we have waived that position at law, and in general practice worldwide, hoping to prop our business sector, and for ease of doing business.
"This act of magnanimity now looks undeserved."
To be forewarned is to be forearmed.
Ezekiel 33:1-5 says: "The word of the Lord came to me: 'Son of man, speak to your people and say to them: 'When I bring the sword against a land, and the people of the land choose one of their men and make him their watchman, and he sees the sword coming against the land and blows the trumpet to warn the people, then if anyone hears the trumpet but does not heed the warning and the sword comes and takes their life, their blood will be on their own head. Since they heard the sound of the trumpet but did not heed the warning, their blood will be on their own head. If they had heeded the warning, they would have saved themselves."
Big and consequential decisions will eventually be made.
We have been down this path before.
As Bishop Lazi said last week, we know how the US dollar can make us high without taking us high.
We also know how the Zimdollar has given wings to our erstwhile ailing economy, helping to spur infrastructure development and growth at a rate never seen before in the past three decades or so.
By any means necessary
So, we have to defend the Zimdollar by any means necessary, as it is the only viable and sure vehicle to prosperity.
Eddie Cross seems clear on what needs to be done. Writing on his blog on June 4 last year, he said: "The only solution — and I want to emphasise that — the only solution is to completely de-dollarise our economy, and make our own currency the sole means of exchange for all purposes . . .
"In all our neighbouring countries, Zambia, South Africa, Mozambique, Malawi and Botswana, the currency of choice is the national currency — the pula, kwacha and the rand. If you want to do business, you go to a bureau de change or a bank and you change your own currency into theirs and you are set to go.
If you are in business and are exporting, when your export proceeds come into the country, they are converted to the local currency, and your account is credited with the proceeds.
If you need hard currency to pay for things abroad, you go to the bank or the bureau and buy what you need. The rate of exchange for these transactions is the national, market-driven exchange rate."
On May 14, Iraq took the bold decision to bite the bullet by outlawing the use of the US dollar for both personal and business transactions in order to stabilise its own currency, the dinar, which was being devalued by the widening gap between the official and black market exchange rate.
To enforce the ban, traders were made to sign agreements assuring the government that they would conduct transactions in the local currency only.
Breaking the law attracts steep fines, while repeat offenders risk imprisonment.
Conversations in two Latin American countries — Ecuador, which dollarised in 1999; and El Salvador, which adopted the dollar in 2000 — have begun as part of a broader regional strategy to de-dollarise after the realisation that the US dollar does not necessarily address the structural weaknesses in an economy.
But the US dollar is like a drug and ditching its addition can be incredibly difficult and painful.
It has to be remembered that on June 24, 2019, we made the Zimdollar the only legal tender, but this was met with stiff resistance.
A year later, on March 20, 2020, Government, faced with a growing health crisis posed by Covid-19, decided to walk back the policy by legalising the use of foreign currencies in local transactions.
So, as and when the Government ultimately decides to re-introduce the monocurrency regime, where the Zimdollar is the sole currency in domestic transactions, it should necessarily make sure that it has the wherewithal to scrupulously enforce the policy by ensuring that no one — absolutely no one, including fuel dealers and stubborn landlords — trades in foreign currency.
It is possible in other jurisdictions and it will be possible here.
Any exceptions will lead to arbitrage.
Bishop Lazarus' interest was particularly piqued by economist and Infrastructure Development Bank of Zimbabwe CEO Zondo Sakala's view in his exchanges with industrialist Busisa Moyo on Twitter on Thursday.
"We need a forced mono (ZWL) currency," he observed, adding: "But . . . this requires ruthless draconian enforcement."
Well, ultimately, it is not about choosing either an easy or difficult option, but picking the right option.
Suffice to say, it will not be easy.
Bishop out!