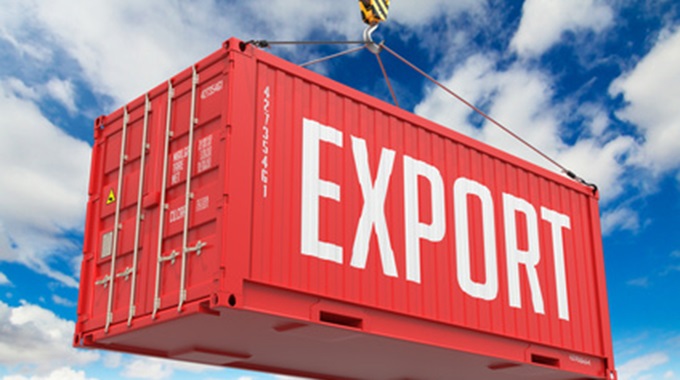 The Sunday Mail
THE world has become more connected than ever before.
Trade Focus
Allan Majuru
Most countries are reimagining their foreign policies to ensure they contribute meaningfully to their economies.
Zimbabwe is no exception.
The current foreign policy being driven by President Mnangagwa's administration is bent on solidifying Zimbabwe's position on the global economic stage.
Over the past few years, the President has fronted the economic diplomacy agenda, which seeks to unlock economic benefits from the country's good foreign relations.
To date, Zimbabwe is reaping positive results in terms of inflows of investment and tourists, as well as growing external trade, from this approach,
For example, in terms of export promotion, products and services from Zimbabwe are penetrating new markets that would have only been a dream a decade ago. For example, local products have found a home in markets such as the United Arab Emirates (UAE), Italy and China. Trade with the UAE has increased almost tenfold.
Figures from Trade Map and ZimStat show that exports to the UAE reached US$2,1 billion in 2022, up from US$223 million in 2017.
Exports to China, Belgium, Zambia, Italy and Netherlands have also grown tremendously over the past few years.
Local exports to China grew from US$960 000 in 2017 to US$585 million in 2022. Further, exports to Belgium grew from around US$52 million in 2017 to US$215 million in 2022, indicating a concrete gateway for local produce to the European Union.
During the same period, exports to Italy grew from US$2,5 million in 2017 to US$61 million in 2022.
Exports to Jordan similarly grew from US$2 million in 2017 to almost US$12 million in 2022. With more countries preparing to strengthen bilateral economic relations with Zimbabwe, the country is poised for growth in terms of trade, tourism and investments in the coming years. To guarantee continued growth from the three main economic pillars — tourism, investment and trade — Zimbabwe will participate at the world's largest expo in Japan in 2025.
Preparations are already at an advanced stage.
The Osaka World Expo 2025 (Osaka 2025) is the largest international exhibition. It will bring together diverse visitors from across the world to engage, and exchange business ideas and experiences.
The Osaka 2025 World Expo will be a unique opportunity for Zimbabwe to consolidate and position itself as the prime destination for tourism and investment in Africa, as well as a source of top-quality products and services.
The expo will also provide a window for Zimbabwe to benchmark its practices, products and other offerings against those from other parts of the world. Sustainable Development Goals
The theme for the expo is "Designing Future Society for Our Lives".
It will be supported by three subthemes, which are "Connecting Lives"; "Saving Lives"; and "Empowering Lives".
Zimbabwe will participate under the "Connecting Lives" subtheme, which resonates well will the country's re-engagement effort.
The subtheme highlights Zimbabwe's efforts in enriching communities through mutually beneficial partnerships. It also indicates how people are leveraging on technology to uplift livelihoods.
Zimbabwe's exhibition will focus on various efforts by the Government to achieve the following global Sustainable Development Goals: health and well-being; gender equality; industry; innovation and infrastructure; sustainable cities and communities; and partnerships for the goals.
As Zimbabwe implements the National Development Strategy 1 (NDS 1), which is geared towards transforming the country into an upper middle-income economy by 2030, the exhibition will also focus on how the country will be leveraging on connecting lives to attain its targets.
The expo, taking place over six months — from April 13 to October 13, 2025 — will allow Zimbabwe to showcase its rich cultural heritage, vibrant tourism industry and sustainable investment options earmarked for foreign direct investment.
Osaka 2025 is expecting 28 million visitors from across the world.
To date, over 150 countries have confirmed their participation.
Organisers are confident of surpassing the 24 million visitors and 192 country pavilions recorded during the Dubai 2020 World Expo. Zimbabwe is using the success recorded at the previous expo as the baseline in developing offerings that will unlock new opportunities and strengthen existing ones.
The success of Zimbabwe's participation at Expo 2020 Dubai is well-documented. Partnerships established at the global showcase continue to benefit the country, as there has been an increase in investment, trade and number of visitors from Asia.
Since Expo 2020 Dubai, the Zimbabwean Embassy in Abu Dhabi is now one of the busiest in terms of inquiries on business opportunities.
Leveraging on past successes and experiences, Zimbabwe's participation at the Osaka 2025 Expo will bring more benefits, as the country will demonstrate to the world that "Zimbabwe is open for business".
Zimbabwe's target
From cultural practices to food, tourist destinations to music, products to services, agriculture to mining, the country will use Osaka 2025 to promote Brand Zimbabwe.
Deliberate efforts will be made in showcasing Zimbabwe's social and cultural diversity, such as our practices, super foods like amacimbi, baobab foods, nyimo, mhunga and zviyo, as well as music instruments such as mbira.
We will also showcase our trade and investment opportunities, as well as tourist attractions.
As we are using the expo to integrate into the world economy, there is need to respond to emerging global trends.
Thus, the exhibition will allow us to benchmark Zimbabwe's product offerings and processes against international best practices.
Here, we will gather intelligence on the latest innovations and how to apply them to the Zimbabwean context.
Over the years, our institutions of higher learning have been leading the development of solutions to address our everyday problems.
So, this platform can come in handy in attracting investors or distributors of commercial innovations coming from our universities.
Zimbabwe's approach
Zimbabwe will be in an organiser-built shared pavilion, where it will showcase through exhibitions, business-to-business meetings, commercial activities, cultural exchanges and demonstrations.
Side events such as trade and investment seminars, business fora with Japan and other targeted countries that will also be taking part at the expo will also be planned.  Throughout the entire event, Zimbabwe will sample some of its top brands and local cuisines to visitors coming to the pavilion.
A musical show and plays are being planned to promote the country, particularly on the National Day celebrations, where Zimbabwe will get dedicated time to speak to the rest of the world.  The major task for the organising team in Zimbabwe is to ensure our participation is owned by Zimbabweans.
The country's participation at Osaka 2025 Expo will be a multi-stakeholder effort.
The plan is to ensure this is industry-driven because it is among the key beneficiaries of the show.
Plans are also to ensure our exhibition is community-driven and owned, as some of the cultures, cuisines and tourism sites to be promoted will be centred on specific communities across the country. There will be several roadshows, where everyone will get a chance to share ideas for Zimbabwe's success.
Such provincial programmes will allow maximum participation across the country.
Young people, particularly creatives, will have a major role to play, as they have ideas that can captivate visitors through visual presentations (logos and branding solutions) of what Zimbabwe has to offer.  In terms of coordination, there are six subcommittees comprising representatives from both the private and public sectors.
These subcommittees are focusing on different areas pertinent to the success of our participation, such as finance and budgeting, procurement, logistics, and events and exhibitions.
Want to participate?
There are several ways to participate.
There is room for companies and individuals to supply goods for commercial activities, including some that will be sold at the expo. The Zimbabwe pavilion will have a kiosk, where locally produced products, such as fast-moving consumer goods, leather and leather products, and arts and crafts will be sold to visitors. Companies can register these products, and based on their international competitiveness and export quality, they can be provided with space at the pavilion kiosk.
With plans to showcase Zimbabwe's cuisines and cultures, local communities can share these with the organisers through the planned showcases.
Zimbabwean companies also have an option to sell goods and services — including uniforms, branding and technical support — at the Zimbabwe pavilion.
Further, individuals and companies can also provide information on business opportunities in their respective areas for marketing in Japan, or in areas they are looking for opportunities so that the expo can link them with potential business partners.
Allan Majuru is the commissioner-general of the Osaka World Expo 2025.