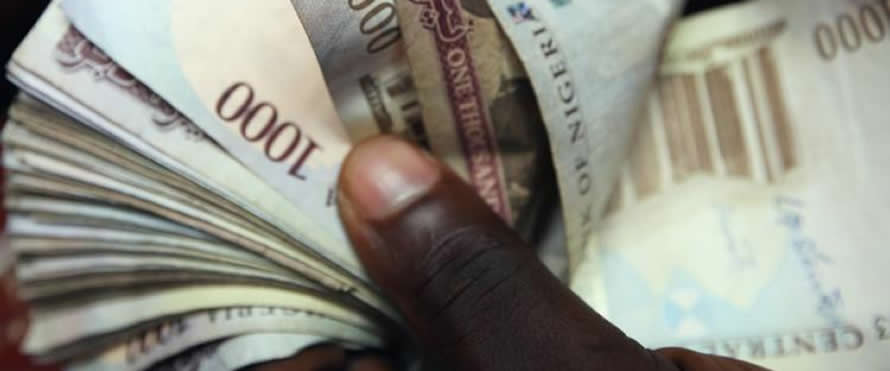 The Sunday Mail
NIGERIA may leapfrog South Africa as the continent's biggest economy when the government statistics agency publishes revamped data this weekend.The National Bureau of Statistics is set to release gross domestic product figures based on 2010 production patterns in Africa's most populous country, the first time Nigeria has overhauled the data in two decades.
A report will be released at a Press conference in the capital, Abuja, at about 2pm local time on April 6 (today).
The revision may boost the size of the economy by as much as 60 percent to between $384 billion and $424 billion, according to London-based Renaissance Capital Ltd, lifting Nigeria ahead of South Africa in the World Bank's global rankings.
"This will make it increasingly hard for companies looking at Africa to overlook Nigeria, especially considering the size of the domestic market and its potential," Samir Gadio, a strategist at Standard Bank Group Ltd in London, said in an e-mailed response to questions.
The World Bank calculated Nigeria's GDP at $263 billion in 2012 and South Africa's at $384 billion.
The West African nation's population of 170 million is more than three times bigger than South Africa's.
Regardless of the new GDP number, investment in oil-producing Nigeria is constrained by power and infrastructure bottlenecks, corruption and weak governance.
Nigeria's power supply is less than a 10th of South Africa's, while the West African nation was ranked at 144 out of 177 countries on Transparency International's Corruption Perception Index last year.
GDP Ratios
"Addressing these shortcomings will probably have much more impact on investment than the perception that Nigeria is now a bigger economy," Gadio said.
The statistics agency said on March 28 it's increased the number of industries in the GDP calculation to 46 from 33, adding telecommunications, financial institutions, insurance, real estate and film-making.
The new numbers will probably lower Nigeria's debt-to-GDP ratio, while reducing the proportion of government revenue to GDP.
"Crucially, what is not always clear is how governments then respond to these new ratios," David Cowan, an Africa economist at Citigroup Inc in London, said in an e-mailed response to questions. "Do they think they can borrow a lot more, or do they think the best policy response is to boost tax revenue? The latter is clearly the better policy response."
Nigerian Poverty
The naira has dropped 2,1 percent against the dollar this year and was trading at 163,77 on the interbank market in Lagos, the commercial capital.
Per capita GDP in Nigeria is estimated at $2 666, according to data from the World Bank, compared with $11 255 in South Africa.
The NBS's most recent poverty survey, published in 2012, shows that 61 percent of Nigerians were living on less than a dollar a day in 2010, up from 52 percent in 2004.
In the desert north-east, where Amnesty International estimates at least 1 500 people have been killed this year as security forces battle a Islamist insurgency, poverty rates may be even higher.
Nigeria emerging as the biggest economy in Africa "changes nothing in terms of the challenges facing the economy — the need to build infrastructure," Cowan said.
"Nigeria will remain a poor country in terms of per capita income, even compared to South Africa.
Meanwhile, Bloomberg News also reports that Nigeria's currency advanced to the strongest level in six weeks as oil companies in Africa's biggest crude producer sold dollars to the market.
The naira is the continent's best performer today after the Zambian kwacha and Guinea's franc.
Oil producers, including state-owned Nigerian National Petroleum Corp, are the biggest source of US currency after the Central Bank of Nigeria, which offers foreign exchange at auctions on Mondays and Wednesdays to maintain local-currency stability.
"The exchange rate has firmed up in recent days on the back of foreign-exchange sales by oil companies," Samir Gadio, a London-based emerging-markets strategist at Standard Bank Group Ltd, said in e-mailed comments today.
"Additionally, the market expects NNPC foreign-exchange flows to hit the system soon."
The naira has dropped 2 percent this year, the most in West Africa after Ghana's cedi among 24 currencies from the continent tracked by Bloomberg. – Bloomberg.