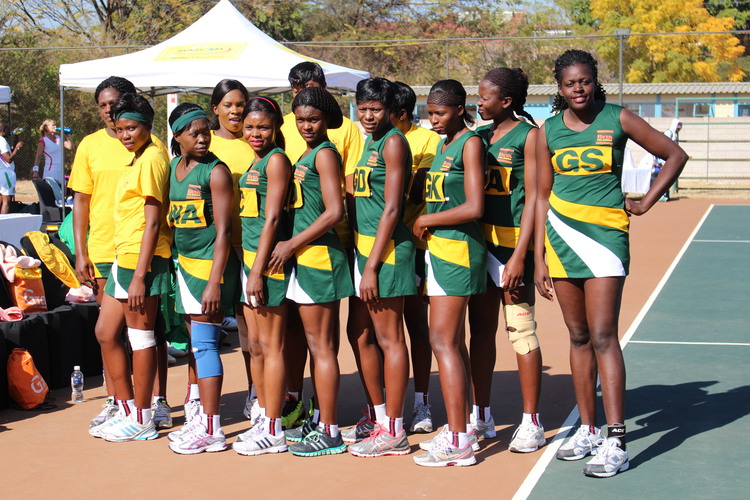 The Sunday Mail
Veronica Gwaze
THE Zimbabwe senior netball team started off its challenge for African Championships glory with a heartbreaking 78-27 defeat to continental champions, South Africa in Windoek, Namibia.
In a lopsided affair, the Gems gave a good fight in the first quarter, which ended with a five goals margin.
But failing to keep up, the Zimbabweans succumbed to pressure as the gap widened to a 35-21 scoreline by halftime.
However, Gems head coach, Lloyd Makunde, felt his charges could have done better had they not given South Africa too much respect on court.
"We are good enough to play any team in Africa, but we simply gave South Africa too much respect and that cost us," he said.
South Africa head coach, Dorette Badenhorst, paid tribute to her charges for a fine show.
She acknowledged that Zimbabwe gave them a good run in the first quarter, before eventually falling off.
"Never underestimate any team in Africa, it is never easy and that is what we did with Zimbabwe," she said.
"The Spar Proteas did well, they stuck to game plan. We had new players coming in because some of our senior players were not available and they simply delivered, which is what any coach would want."
Despite an unpleasant scoreline, Gems skipper Felisitus Kwangwa felt the game provided enough experience to the new players as they rebuild for the 2023 World Netball Cup.
"We introduced new players who have never played South Africa, which was okay for us because we are rebuilding and what we needed today was the experience and lessons.
"As we take on Namibia tomorrow, we will use our previous game plan. We play our usual game, but we are cautious.
"We know they are also preparing for us, so if the plan does not work well then we resort to plan B," said Kwangwa.
Tomorrow, the Gems take on Namibia.