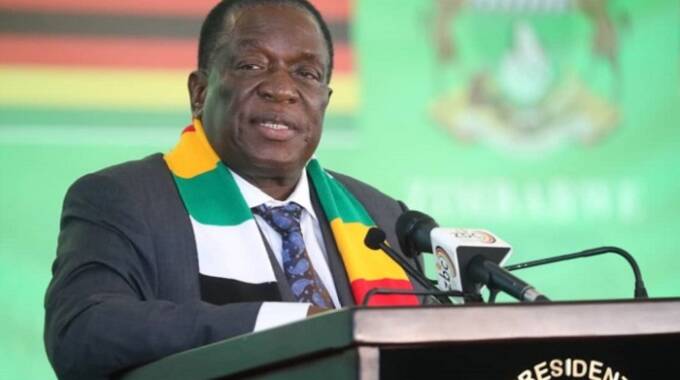 The Sunday Mail
Online Reporter 
Poor service delivery by some local authorities and State-owned enterprises remains a major drawback in the march towards the realisation of Vision 2030, President Mnangagwa has said.
Speaking during a ceremony to announce the 2022 performance evaluation results for Cabinet Ministers and senior Government officials at State House on Thursday, President Mnangagwa said ineptitude within local authorities were compromising progress.
"The performance of local authorities as outlined in the assessment report remains worrisome and a huge draw-back in our march towards Vision 2030," he said.
"While devolution funds have gone a long way to accelerate infrastructure development, the neglect and failure by the majority of local authorities to focus on their core service delivery mandate are not acceptable. "Equally, the performance of State-owned enterprises is disappointing, more so given the centrality of these organisations in aiding development and delivering public goods and services."
Meanwhile, two Cabinet Ministers out of the 19 that were assessed exceeded expectations.
Fifteen other ministers met their targets, while two performed below par but within accepted levels.
Minister of Agriculture, Fisheries, Water, Climate and Rural Development Dr Anxious Masuka and Foreign Affairs and International Trade Minister Ambassador Frederick Shava were the top two performing ministers. Overall, 89 percent of ministers met or exceeded expectations.
Dr John Basera from the Agriculture, Fisheries, Water, Climate and Rural Development Ministry was the only Permanent Secretary to perform above set targets.
Fifteen other Permanent Secretaries met their targets, with only four performing below par but within accepted levels.