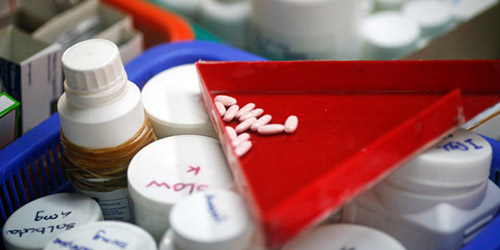 The Sunday Mail
Zimbabwean scientists are developing a microbicide that prevents women from contracting HIV even if they do not use protective sheaths during intercourse.
The microbicide — whose research ends mid-2015 — uses a ring made of semi-porous material, containing drug dapirivine.
The ring is inserted into the user's privates, and slowly emits dapirivine, potentially preventing HIV transmission.
Over 630 women are participating in tests under "A Study to Prevent Infection with a Ring for External Use (Aspire)".
Aspire director Dr Nyaradzo Mgodi said the Data and Safety Monitoring Board (DSMB) — an international medical supervisory body — was pleased with the progress so far.
"We are pleased that based on its review, the DSMB recommdended Aspire to continue. The Aspire Study team in Zimbabwe remains hopeful in finding the dapivirine ring a safe and effective HIV prevention method for women in Zimbabwe and the world over.
"Although we still remain blinded to the study results, we are incredibly optimistic about what we have accomplished and look forward, with great enthusiasm, to those results."
The new microbicide was mooted after a number of women across the globe advocated easy-to-use HIV prevention methods.
The study is being conducted in Malawi, South Africa, Uganda and Zimbabwe, with 2 629 participants.
In 2009, a similar trial — the Vaginal and Oral Interventions to Control the Epidemic (Voice) — was launched in several countries.
However, results released in 2013 showed that Voice's tenofovir gel, oral tenofovir and oral truvada were ineffective as some of the 5 029 women who had participated did not use the product consistently.
Dr Mgodi said the International Partnership for Microbicides is already working on multi-purpose prevention technologies aimed at tackling both conception and sexually transmitted infections, including HIV. However, most of these are still experimental and Zimbabwe is yet to carry out studies.
At present, only male and female condoms provide the dual purpose of preventing HIV transmission and pregnancy.
Dr Mgodi said: "We want to give women a choice where they have one product which can take care of two problems even though we still have others whereby if a woman wants to prevent HIV or pregnancy alone it will be up to her.
"We are adding more to our tools of reproductive health.
"So, these MPTs will go a long way in giving optimal health to women in their reproductive ages."