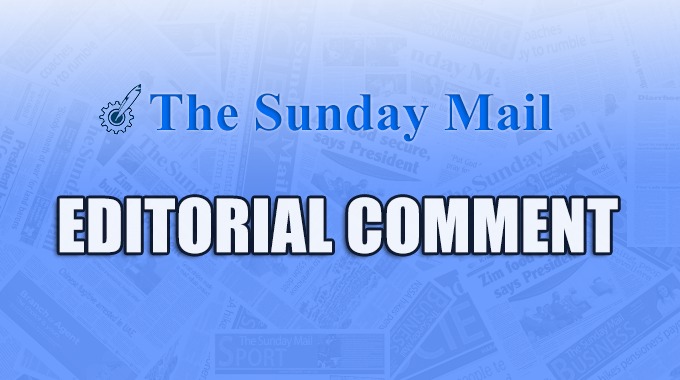 The Sunday Mail
The holidays have not even begun, yet some of the unwanted grim news associated with the festive season have been grabbing the headlines in the past week. On Monday, three people died, while nine were injured on the Eastern Border Road in Chipinge, Manicaland province.
On Tuesday, another horrific crash at the 180-kilometre peg on the Beitbridge-Bulawayo road killed six people and injured three others.
The gory footage of the aftermath of the road traffic accident taken by a passerby and circulated on social media platforms — though insensitive — highlighted the graphic extent of the tragedy. Barely before we even had the chance to recover from the trauma, on Thursday, we again woke up to sad news that 22 people were killed when a minibus carrying 21 passengers was involved in a head-on collision with a truck on the Bulawayo- Beitbridge highway. Behind those glib statistics is a brother, sister, mother, father, child, close relative, acquaintance and fellow Zimbabwean.
These are real people whose lives are being needlessly cut short through what could otherwise be avoidable accidents, if preliminary accounts from the police, which point to human error, are anything to go by.
For some time, the issue of bad driving on Zimbabwe's roads has been topical, but it seems not topical enough to force a change in both attitude and behaviour of our motorists.
The country continues to witness an alarmingly high number of road traffic accidents that are claiming lives on a daily basis. Our roads have literally become human abattoirs.
According to the latest data from the Zimbabwe Republic Police (ZRP), an average of five people die every day on the country's roads.
As per Word Health Organisation statistics, this is about 20 percent of the number of people who die in road accidents in Africa per day.
This staggering figure is a stark reminder of the urgent need for all of us to play our part in addressing this worrying trend. This is even more urgent at a time when we are approaching the festive season, which is usually characterised by a disproportionately high number of accidents, fatalities and injuries.
President Mnangagwa could not have put it any better in his condolence message to the accident victims last week.
"Zimbabwe does not deserve this at all, let alone such a bloody beginning to this year's festive season," said the President.
"Everything has to be done to arrest this needless loss of life at a time when we all should be celebrating closure to yet another peaceful year. I thus appeal to all motorists to exercise maximum caution on our roads, both for their sake and for the safety of fellow road users who do not deserve a violent end such as we have just witnessed."
While some believe only Government and the police are responsible for ending road carnage, research shows that motorists, passengers and pedestrians must do more to protect lives on the road. The Traffic Safety Council of Zimbabwe (TSCZ) lists human error (57 percent), vehicle defects (25 percent) and road defects (11 percent) as the main causes of road traffic accidents in Zimbabwe. Speeding, reckless overtaking and driving under the influence of alcohol are some of the all too familiar behaviours by motorists that constitute human error.
We need to look no further than what we witness daily on our roads — be they reckless kombi crews, pirate taxis and even private motorists who flagrantly disregard traffic rules and regulations — to see that we have a huge challenge on our hands.
Drivers proceeding against red traffic lights, driving against the flow of traffic and road rage have become unsettlingly common. So, the fight against road carnage should necessarily involve all of us. Loss of life is the most tragic consequence of road accidents, more so because every life lost has a deleterious effect for families and communities. Road accidents also result in a significant number of serious injuries, many of which lead to lifelong disabilities. The overall cost — social, psychological and economic — is just too steep.
According to the TSCZ, deaths, property damage, medical expenses and insurance cost the country about US$460 million annually.
So, the sheer scale of the tragedy enjoins all of us — the authorities and communities included — to invest all our energies in efforts to eliminate this scourge. The ZRP must increase its visibility on the roads and scrupulously enforce traffic laws.
This includes clamping down on speeding, drunk driving and reckless overtaking, among other common road infractions.
But to do this they need to be adequately resourced with gadgets such as breathalysers.
There is also a need for continuous public education campaigns to raise awareness on the need to observe road rules and encourage safe driving. The ZRP and TSCZ should ensure public education campaigns run throughout the year, as opposed to doing them during public holidays only. All vehicles, particularly public service vehicles, should be subjected to regular and strict inspection to ensure they are roadworthy.
Government's road rehabilitation programmes, which are making our roads increasingly trafficable, are saving precious lives and should, therefore, continue. However, more still needs to be done.
Technology can also be used to improve road safety through the use of speed cameras and alcohol-detection devices, among others.
By working together, we can reduce accidents and make Zimbabwe's roads safe for everyone.