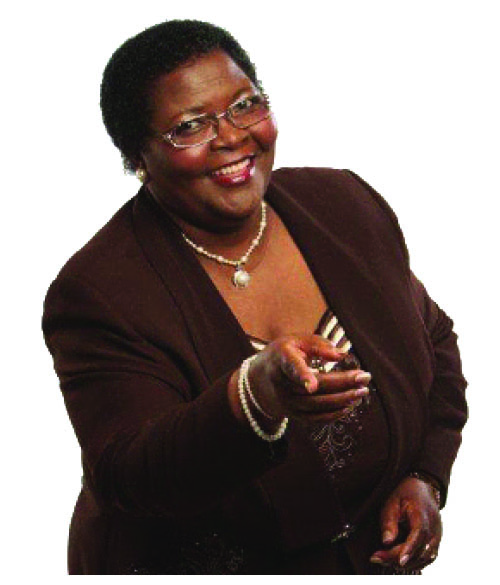 The Sunday Mail
Dr Rebecca Chisamba
Mudzimba
DEAR amai, how are you? I am a 29-year-old man and I am a bank teller by profession. I started going to church with my friend before becoming a regular congregant at that church. My pastor is a young lady of the same age and she is now my spiritual mentor.
I have fallen for her and I am scared to tell her.
I am afraid of rejection as well as having my feelings hurt. How do you think I should go about it?
I would not want to look for another church.
Response
Hello writer, I am very well thanks. Your case is complicated because there is a lot at stake whether she rejects or accepts your proposal. It may affect other congregants the wrong way.
While any fights, even minor ones, may have ripple effects that affect your entire congregation.
If you want to risk it all, you have to be prepared to face the music. She may not feel the same way.
Are there laws put in place against these kinds of relationships at church or are you free to make your move?
I hope if you do decide to go all the way with this, you are fully committed and not just looking to waste her time. This is unchartered territory.
Follow your heart and try to be as discrete as possible. Pastor munhuwo! If she is single, she may also be searching.
***
Was my DNA test doctored?
I am a 22-year-old girl and I am in a big dilemma.
I think my mother lies about who my biological father is. I heard her on the phone talking to my aunt about it and I confronted her, but she denied it.
I then did a bit of digging of my own and found a death certificate in her room. I then put two-and-two together and began to assume that my father could have died before I was born and the man I have called father since birth is not my biological dad. We went for DNA tests and the results state that he is indeed my father.
I think my mother bribed the people that did the DNA tests.
Out of all my siblings, I am the only one who uses my mother's maiden name.
I do not know why my mother would lie to me about my paternity. I hope I am wrong.
How may I resolve this once for all?
Response
I am very sorry about the predicament you find yourself in. Why do you use a different surname?
You are a major, why not take your father to an independent DNA testing facility of your choice.
Do not inform him beforehand of where you want to get the tests done.
Try and rope in your aunt and mom to come clean if indeed there is something going on.
I have no idea why someone would lie about such an issue?
If it is a cover-up, you need to be open to receiving therapy.
Surely whatever they would have been hiding is big and will need all hands on deck to solve. I hope the results show that you are your father's daughter and you can put this issue to rest.
Your mother seems to have some skeletons in the closet. Has she always been like this? I really struggle to see the logic behind lying about a child's paternity. I wish you all the best.
***
Boyfriend doesn't
want me to work
Makadini amai? I am a lady aged 24 and I am dating a 30-year-old guy. The relationship is going well.
I am a local government student and he is into agriculture.
Of late, a talking point in our relationship has been the fact that he does not like the idea of me working. He says when he marries me I should be a stay-at-home wife.
I really struggled to get to where I am and because I want to fend for my family and gogo. I feel like that is a request I may not be fully able to honour. I love and want him to marry me.
I just do not know the reasons for him behaving this way. Please help.
Response
Ndinofara kana muchifarawo. I am glad that you are in a stable relationship and the two of you are talking.
The dating stage is all about learning what your future fiancé likes or does not like. I am glad you have your own goals and you are not willing to compromise.
Ask him why he wants you to be a stay-at-home wife. Is there a rationale behind it or it is simply what he would prefer?
Explain where you are coming from and try and see how the two of you can meet halfway.
I think if the two of you really love each other, you can get over this hurdle. I would also advise that the two of you go for pre-marital counselling.
A lot of families balance work and family time.
It has been proven time and time again that both husband and wife can work and sustain their relationship in the modern-day.
I do not think he has any valid reasons to deny your desire to work.
Counselling may help him see the light and benefits that come with having a dual-income household.
 Write to: [email protected], WhatsApp 0771415747.