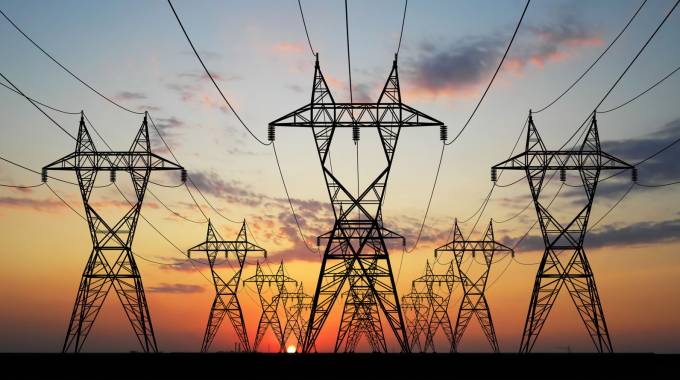 The Sunday Mail
Senior Reporter
A major breakdown of four generation units at Zimbabwe's largest coal-fired power station, Hwange Thermal Power Station, coupled with generation constraints at the Kariba South Hydro Power Station, caused a countrywide power outage that lasted for a few hours last week.
Hwange has not fired from all its six generation units for some time.
The station, which has a capacity of 920MW, was generating only 245MW on Friday.
The depressed generation was attributed to the breakdown of four units, two of which were eventually restored on Thursday, while repairs on the other two were due for completion on Friday.
Only four units are in constant service at the station. The power constraints were worsened on Tuesday by a fault on the main line linking Kariba and Harare, which tripped the national grid, triggering a nationwide power outage.
The Zimbabwe Power Company is presently generating only 1 113MW at its five power stations — Munyati (13MW), Bulawayo (0MW), Harare (12MW), Kariba (843MW) and Hwange (245MW) — against the current demand of 1 700MW.
Small businesses have been feeling the pain the most. The International Labour Organisation estimates that almost 5,2 million people trade in the informal economy in Zimbabwe, 65 percent of whom are women. Small to Medium Enterprises Association chief executive officer Mr Farai Mutambanengwe said most small enterprises are struggling to keep their heads above the water.
Priority
Energy and Power Development Permanent Secretary Engineer Gloria Magombo, however, said the Government was working on a raft of interventions to prevent future incidents of intense and extended load shedding. In the interim, she said, Zesa will prioritise supplying power to strategic economic sectors in the event of depressed generation capacity.
"Consideration is given to the utility's customer categories and priority is given to productive sectors such as agriculture, mining, industry and commercial customers," she said.
"In some instances, to ensure that strategic economic sectors are not affected by load shedding, during times when demand exceeds supply, there are special arrangements such as ring-fencing that are used to ensure uninterrupted supply.
"In implementing load-shedding programmes, productive sectors are subjected to the least hours of shedding."
Speaking separately during Thursday's post-Cabinet media briefing, Eng Magombo said power supplies were expected to begin normalising on Friday following completion of repairs of the four units at Hwange.
She later told The Sunday Mail that the country will supplement local generation capacity with imports from Zambia and Mozambique.
"To complement insufficient local generation, the country is also importing power from the region; from ZESCO of Zambia, Eskom of South Africa, and EDM and HCB of Mozambique, with the power prioritised again to productive sectors and critical installations."
While South Africa is also battling power shortages, Eskom, the country's power utility, is obliged to supply Zimbabwe with power through the Southern African Power Pool in compliance with pre-existing long-term contracts.
Between January and June, Zimbabwe spent US$72,3 million importing 972GWh of power, according to data from the Ministry of Energy and Power Development.
Free funds
Eng Magombo said Zesa was partnering power-intensive industry players with free funds, through the Energy Intensive Users Group, to facilitate direct power imports for their operations. Demand for power in the country is surging on the back of increasing demand from an expanding economy.
President Mnangagwa recently revealed that Zesa was sitting on applications for an additional 2 100MW by 2025, primarily from the mining sector.
Several power development projects are currently under implementation countrywide to guarantee the country's power self-sufficiency in the long term.
Next month, the first phase of the Second Republic's flagship power development project — expansion of Hwange Power Station — will begin feeding 300MW into the grid from Unit 7.
Unit 8 is projected to commence feeding power into the grid during the first quarter of next year. The two units were initially scheduled for commissioning in October 2021 and January this year, respectively, but Covid-19 affected the timelines.
Further, the Government has secured a US$310 million loan from India's Export and Import Bank to fund the Hwange Life Extension (LIFEX) project geared towards extending the life of the six old units at Hwange by up to 20 years.
The project, on completion, will restore generation to 880MW. LIFEX works are expected to commence in the fourth quarter of 2023 and be completed in the last quarter of 2028. In addition, mobilisation of funds for the 2 400MW Batoka Gorge Hydro Electric Scheme has begun, with detailed technical feasibility studies, and environmental and social impact assessment studies having been completed.
Other projects that are set for development include the Lusulu Thermal Power Plant (1 400MW), Gokwe North Thermal Power Plant (1 400MW) and the Devil's Gorge Hydro Power Station (620MW).
The Government is also providing guarantees to solar energy investors to mitigate the risks associated with large investments.