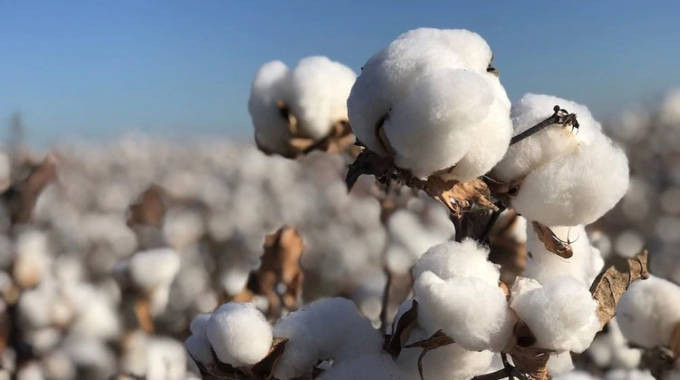 The Sunday Mail
Word from the Market
Cliff Chiduku
COTTON farming in Zimbabwe has a long history and plays a significant role in the country's agriculture sector. Cotton is one of the major cash crops in the country, contributing to both rural livelihoods and the national economy.
Background
Cotton farming in Zimbabwe dates back to the colonial era. During that time, the crop was primarily grown by commercial farmers for export. However, after gaining independence in 1980, Government introduced reforms aimed at redistributing land to small-scale farmers.
This led to a significant increase in cotton production by small-holder farmers, who now account for a substantial portion of the country's cotton output. Cotton is predominantly grown in drier regions such as Mashonaland Central, Mashonaland West, Midlands, Masvingo, Manicaland and Matabeleland North provinces. Gokwe, Muzarabani, Chiredzi and Sanyati are some of the top cotton-producing areas.
Varieties
The main cotton varieties cultivated in Zimbabwe include SZ9314, QM301 and SCRI81.
Cotton takes 180 days from gemination to first ball split. Farmers typically plant cotton seeds between September and November, taking advantage of the rainy season. The crop requires well-drained soils with good moisture retention capabilities and more sunlight.
Farmers engage in a number of cultivation practices to ensure optimal growth and yield. These practices include land preparation through ploughing or ripping to break up compacted soils, seedbed preparation, planting in rows or ridges, applying fertilisers to enhance nutrient availability, weed control through manual or chemical means, pest management to combat bollworms and other pests, and regular irrigation during dry spells.
Farmers can also apply liquid sprays as a supplement at the flowering stage. From February 1 going forward, farmers can apply pyrethroids to kill leaf eaters and bollworms.
Challenges
Cotton farming in Zimbabwe faces several challenges that impact productivity and profitability for farmers. One significant challenge is climate variability and drought, which can lead to reduced yields and crop failure. Inadequate access to credit and high costs of inputs such as seeds, fertilisers and pesticides also pose challenges for smallholder farmers.
Additionally, pests and diseases such as bollworms, aphids and Fusarium wilt can cause significant damage to cotton crops if not properly managed.
Government interventions
The Government has implemented various initiatives to support cotton farmers and promote the growth of the cotton industry. These initiatives include the provision of subsidised inputs such as seeds, fertilisers and pesticides to smallholder farmers.
The Government also facilitates access to credit through partnerships with financial institutions and implements price support mechanisms to ensure fair prices for cotton farmers. Government also has a network across the country that provides extension services, training programmes and technical support to farmers to improve their farming practices and increase productivity.
Regulatory framework
The Agricultural Marketing Authority (AMA) plays a crucial role in cotton production in Zimbabwe. AMA is a Government agency responsible for regulating and promoting agricultural marketing activities.
Its primary objective is to ensure fair and efficient marketing of agricultural products, including cotton, by providing support and guidance to farmers, traders and other stakeholders in the value chain.
AMA also ensures quality standards are met in the cotton industry. This is done through the establishment of grading standards for cotton lint based on factors such as fibre length, strength, colour and cleanliness. The authority conducts regular inspections and testing of cotton lint to ensure compliance with these standards. By maintaining quality control measures, AMA helps protect the reputation of Zimbabwean cotton in both domestic and international markets.
AMA encourages farmers to pre-grade their cotton so that it fetches higher market prices. Farmers are paid a blend price upon delivery and then grade differential prices are paid after grading, and this comes as a bonus to the farmer.
Impact on economy
Cotton farming plays a crucial role in Zimbabwe's economy by contributing to rural livelihoods and foreign currency earnings. The cotton industry provides employment opportunities for thousands of smallholder farmers and workers involved in various stages of production — including planting, harvesting, ginning and marketing.
The revenue generated from cotton exports contribute significantly to the country's foreign exchange earnings. Cotton is primarily exported to countries like China, Bangladesh, Indonesia and Vietnam, where it is used in textile-manufacturing industries. The income generated from cotton sales helps improve the living standards of rural communities and supports the local economy.
Moreover, cotton farming has social implications as it empowers rural communities, particularly women, who are actively involved in different aspects of cotton production. It provides them with a source of income and economic independence.
According to Statistics, the top five cotton-producing countries for 2022 were China (6 684 tonnes), India (5 661t), US (3 150t), Brazil (3 062t), Australia (1 263t) and Turkey (1 067t). In Africa, Cote d'Ivoire, Burkina Faso, Mali and Senegal are the continent's leading cotton-producing countries.
Over the years, cotton seed production and quality have been on a decline, but of late, due to Government interventions, among them the Presidential Input Scheme, the sub-sector is regaining lost pride.
About 350 000 households are into cotton farming and this translates to millions of people benefitting directly from the value chain countrywide.
This year's cotton marketing season ended on August 31, with farmers delivering nearly 90 000 tonnes of the crop, against 54 000 tonnes delivered last year. A lot of foreign currency is realised annually from lint exports.
In conclusion, cotton farming in Zimbabwe has a rich history and continues to be an important agricultural activity in the country. Despite facing challenges such as climate variability, high input costs and pests, Government's initiatives and support systems have helped sustain the industry. This is why cotton farming is still contributing significantly to the economy, rural livelihoods and social empowerment.
Word from the Market is a column produced by AMA to promote market-driven production. Feedback: [email protected] or WhatsApp +263781706212.