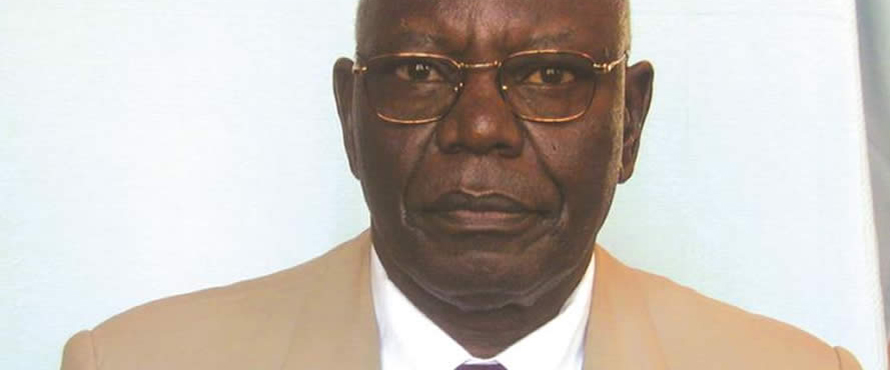 The Sunday Mail
Sacked Presidential Affairs Minister and former Zanu-PF secretary for administration Didymus Mutasa could be charged with abuse of office for the alleged illegal distribution of land to his associates and lovers during his stint at the National Security, Lands, Land Reform and Resettlement portfolio.
Mutasa is also accused of pocketing monthly rentals amounting to US$20 000 from tenants at eight properties in Rusape owned by Zanu-PF.
Investigations by a committee established by Manicaland Provincial Affairs Minister Mandi Chimene reveal that Mutasa improperly parcelled out at least 15 A2 farms from 2005 when he headed the lands brief.
He allegedly continued the "allocations" even when he was reassigned to other ministries.
Minister Chimene told The Sunday Mail that preliminary investigations indicated Mutasa had become "an A2 farm baron".
She said: "He had a mafia that handled his dirty jobs. We have since established that over the years he has parcelled out farms to his wives, girlfriends, relatives and friends. Party properties are being run by his girlfriends and he is now collecting rentals on a monthly basis.
"Some of the land was given to nephews and nieces who live in Europe. A lands investigations team has been set up and will carry out audits of all A2 farms in Headlands, Nyazura and Rusape.
"Once we have completed the exercise, I will personally hand over a detailed report to my principal, President Mugabe, so that necessary action will be taken. He was abusing the name of the President and we are going to expose all his corrupt activities."
Information gathered last week indicates that Mutasa gave two of his lovers (names supplied) Wazvari Farm, which is located at the 10-km peg along the Rusape-Harare Road, and Mona Farm in the same area.
Further, it is alleged the ex-minister annexed late National Hero Cde Josiah Tungamirai's farm in Rusape (which was later transferred to his widow, Pamela Tungamirai, who is also now late) and gave it to one of his three wives.
The late Cde Gibson Munyoro's Lonecope Farm suffered the same fate.
Mutasa is also believed to have given a relative – Guy Mutasa – Mutambara Farm located 25km out of Rusape while another family member was given Rungutai Farm near Headlands.
Also in Headlands, he allegedly gave an England-based nephew Homewood Farm, which he appears to be leasing to a white farmer only identified as Chadwick.
The farmer has been at the property for a year and allegedly pays rentals directly to Mutasa.
In Nyazura, another alleged girlfriend (name supplied) was allocated Folkington Farm.
One of Mutasa's wives got Welkom Farm in the same district, and another still got Chimbi Farm.
Back in Rusape, Mutasa allegedly took over Zingondi Farm, which he allegedly claims is the property of Cold Comfort Trust.
In Nyanga, he is said to be at loggerheads with the Tangwenas after he grabbed Nyafaro Community Farm.
In Mashonaland West's Banket, his nephew – Mike Mutasa – also allegedly got a farm.
In addition, the disgraced ex-Cabinet member is understood to have taken over Dyfreene Farm in Mashonaland East and sub-divided it for his associates.
Lands and Rural Resettlement Minister Dr Douglas Mombeshora said of the allegations: "Cde Chimene and her provincial executive members should write a detailed report from the audits they have carried out.
"The report will have findings and recommendations. We, as a ministry, will then move in to carry out an audit from their findings and if we see that these people were illegally allocated the farms, we will have to repossess and redistribute them."
Makoni district war veterans' chair Colonel (Retired) Michael Makiweni added, "Investigations our team carried out show that he was protecting some white farmers in Headlands who were on gazetted farms.
"He took R and E of Lonecope Farm (300 hectares) and Sunrise Farm (400ha). Also in the Headlands area he gave one Agatha Mugomba Lot 2 of Lionshead Farm. We established that he is protecting a white farmer named Taylor on a farm of 1 117 hectares and we suspect this farmer is paying monthly rentals to him. Mutasa also took Mona Agro-Tourism Farm where one of the directors is his personal assistant."
Cde Makiweni said council authorities confirmed Mutasa had taken ownership of Zanu-PF properties and was collecting monthly rentals.
"We have a party house in a low-density suburb which he has taken. There is Eldro Complex where he is collecting monthly rentals ranging between US$14 000 and US$16 000.
"He has since given one Anastancia Kavhu house number NE 380, which the party had set aside as the district Women's League offices. Mutasa is also the sole owner of three other party properties which are in the Cold Comfort residential area. He also grabbed Makoni Country Club."
The allegations come as authorities in Mashonaland East are investigating "bigwigs" who allegedly duped desperate home-seekers by resettling them unprocedurally.
Provincial Affairs Minister Joel Matiza said: "We are concerned by the reports of irregularities over land issues in Goromonzi. We are going to clampdown on all the cases and address all the concerns. The disputes in the co-operatives have become a cause for concern and we are going to put all the stops to address the anomalies.
"We will be working with the Ministry of Local Government and the Ministry of Small and Medium Enterprises Development. This is because some of these people have been taking advantage of the fact that the two ministries work separately.
"The cases at Solomio Farm and Caledonia Farm are of particular concern to us. People have been settled haphazardly and the situation has almost degenerated into a crisis which could worsen if we do not intervene."