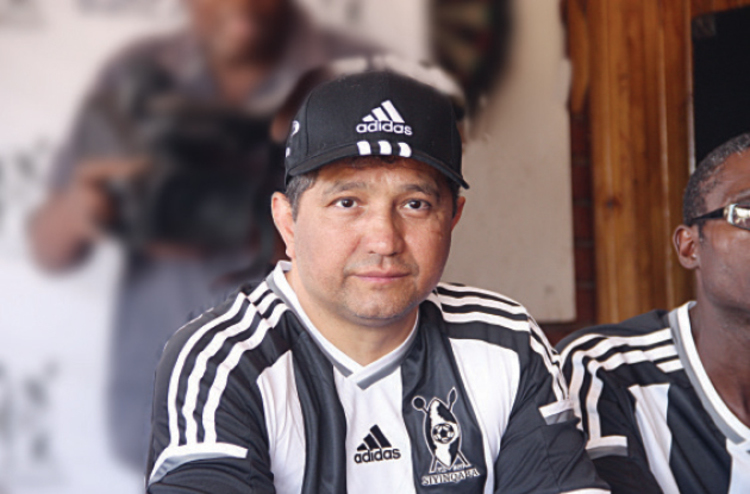 The Sunday Mail
Highlanders coach Erol Akbay has ruled out a move to any Castle Lager Premiership football club saying the problems he is facing with his current employer are not exclusive to Bosso, and will follow him to any local side.
The Dutch coach is unsettled following his local banker's inability to transfer his earnings to his family back in The Netherlands.
There has been talk that some local clubs are keen to capitalise on the coach's disgruntlement and prize him away from Bosso, but the coach has poured cold water on such speculation saying he will only consider a move to a foreign club.
"We still don't have a solution to that (foreign exchange) problem and the family is complaining," Akbay said on Thursday morning as his team prepared for an Independence Cup semifinal tie against FC Platinum at Barbourfields this afternoon.
"We have had several meetings where several options have been discussed. I have had suggestions from others that the money be sent from South Africa but that will be a breach of the sponsorship contract the club has with BancABC because the money has to be deposited into my BancABC account, and I am not sure if it's legal (to send the money via South Africa).
"It's for that reason that I can't leave Highlanders for any other club because this is not a Highlanders but a national problem. So even if I leave, the same problem will follow me. I can only consider an offer from other clubs if it comes from a foreign club whose host country has no issues with foreign currency remittances."
Highlanders' fans will take cold comfort from the gaffer's lack of appetite to join local rivals and will hope foreign offers do not come any time soon.
They will also hope to recover from their shock match-day two defeat to Premiership returnees Shabanie Mine with a win over FC Platinum today.
Bosso faced the same opponent at this stage of the Uhuru Cup last season, triumphing 3-1 in a penalty shootout. They, however, lost 1-2 to Chicken Inn in the final.
This will be the second time Akbay's men meet the Norman Mapeza-coached miners this year having previously clashed in the Commander ZNA Charity Shield where Bosso won 3-0.
Despite falling in the ZNA Charity Shield, the visitors have had a brilliant start to the 2017 league campaign, winning their opening two assignments to go joint top with fellow miners Ngezi Platinum.
Akbay has underlined the need for a win in today's clash.
"Our preparations have been going on well. The team has been training very hard and it's important that we win our matches, including this one, so that we build a winning culture," he said.