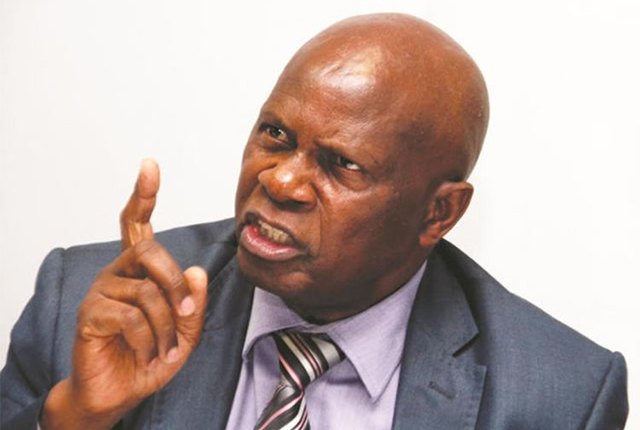 The Sunday Mail
Tichaona Zindoga —
Zimbabwe's economy has gained forward momentum and is set to grow massively in 2017 owing to improvements in major sectors such as manufacturing, agriculture and mining.
The growth is also anchored on prudent fiscal and monetary measures. The ruling Zanu-PF, which held its 16th Annual National People's Conference in Masvingo, has trained its focus on the economy, projecting growth in 2017 and 2018.
Themed, "Moving with Zim-Asset in Peace and Unity", the conference underscored the centrality of Zim-Asset to economic turnaround.
Finance and Economic Development Minister Patrick Chinamasa told delegates on Friday that Zimbabwe is moving in the right direction.
"The economy is on the right track now despite the challenges of fiscal deficit, debt challenges, cash challenges and low productivity. However, we have come up with measures to address these challenges.
"I understand all these (challenges faced) have to do with low productivity across sectors of the economy. Productivity is going to be the answer."
Minister Chinamasa said Statutory Instrument 64 of 2016, which restricts importation of products that can be manufactured domestically, had spurred industrial growth.
Regarding agriculture and food security, he said, "We have imported enough maize to last eight months, and this will address food security. We have also introduced Command Agriculture for which we have secured inputs."
Government, he added, had completed a concession agreement for the dualisation of Beitbridge-Chirundu highway and has completed construction of Tokwe-Mukosi Dam, which will see 22 000 hectares of land put under irrigation.
In addition, Government is working on upgrading the Bulawayo Power Station to 90 megawatts after securing US$85 million from the African Development Bank.
Minister Chinamasa encouraged Zimbabweans to support bond notes as the facility will help stem cash leakages from the country. Industry and Commerce Minister Mike Bimha said capacity utilisation in local companies had steeped in 2016, leading to creation of more jobs.
The manufacturing sector, in particular, recorded growth, largely thanks to the introduction of SI64. Minister Bimha said between 2011 and 2015, capacity utilisation was about 30 percent but in 2016 it rose from 34,3 to 47,4 percent.
He cited latest Confederation of Zimbabwe Industries statistics showing that capacity utilisation had risen to 90 percent in the cooking oil manufacturing sector, 85 percent in yeast production (which had almost closed down),75 percent in biscuits manufacturing, 70 percent in furniture and 60 percent in detergents.
Cement, dairy and tyre manufacturing also recorded growth in 2016, with the good story extending to job-creation. According to Minister Bimha, local manufacturing companies in bedding, plastics, detergents, chloride batteries, sugar and food processing expanded staff complements due to increased business.
Further, some foreign companies such as cooking oil manufacturer Willowton in Mutare have begun setting up shop locally. Mines and Mining Development Minister Walter Chidhakwa said mining would take a major leap in 2017, with Government seriously involved and diamond production taking top spot.
"Our weakest link was diamond mining as it did not perform because of changes of structure by Government which delayed our programmes.
"I want to assure you that we have been doing all the necessary work and are starting serious mining in Marange."
Minister Chidhakwa said state entities Zimbabwe Mineral Corporation and Zimbabwe Mining Development Corporation would get a new lease of life to revive Government interest in gold mining.
Government, he said, had staked claims that would not be released to private players, while work at Kamativi Mine where seven minerals would be mined would kick off.
Two platinum mining companies will also be opened to help achieve the set 16 tonne target. Minister Chidhakwa said US$60 million will be released for gas exploration in Lupane.