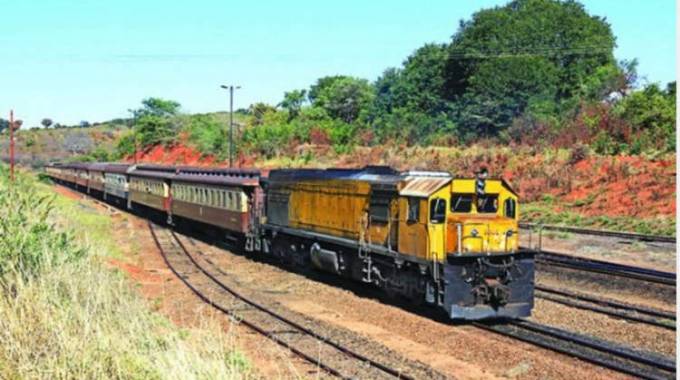 The Sunday Mail
Africa Moyo
Senior Business Reporter
The Diaspora Infrastructure Development Group (DIDG) — which won the $400 million tender to help nurse the National Railways of Zimbabwe (NRZ) together with Transnet of South Africa — say Zimbabwe and South Africa should tap skills in the Diaspora to give traction to agreed projects.
The remarks come as Harare and Pretoria are having preparatory meetings that will culminate in bilateral agreements to be signed on Tuesday.
There is concern over lethargy in implementing 45 agreements that were agreed between the two countries in previous bilateral engagements.
DIDG strategic planning and implementation director Ms Fadzai Nyamasve told The Sunday Mail Business on Friday that: "The Diaspora are well-positioned to support Zimbabwe and its regional trade partners like South Africa in implementing bilateral projects.
"Many Zimbabwean professionals in the Diaspora occupy senior positions in various technical companies, financial institutions and public enterprises that the Government of Zimbabwe and private institutions want to do business with.
"As such, we are the first port of call for multinationals and bilateral trade partners such as South Africa when they are considering to invest into Zimbabwe."
The Diaspora, she said, could come in handy in promoting cooperation between Zimbabwe and its regional trade partners.
South Africa-based DIDG is run by a team of Zimbabwean professionals living in countries such as the UK, USA, Australia, Canada, New Zealand, Namibia and Botswana.
Through its diverse skills and expertise, the organisation has evolved into an integrated engineering, construction, operations, manufacturing and industrial company focused on investing and developing economic infrastructure such as rail, water, energy, air and roads in Zimbabwe.
Added Ms Nyamasve: "DIDG's strategic mission is to participate in the ownership of the key infrastructure management companies operating in the targeted sectors.
This enables us to take a long-term investment view when we invest and support the value-chain industries, which, in turn, develop the local industrial economy.
"Presently, DIDG, as a co-shareholder in the new NRZ rail concession operator, is strategically pursuing the resuscitation of local companies that previously provided critical services to NRZ.
"We are in the process of acquiring or forming strategic partnerships with the likes of Fort Concrete, Zeco Holdings and other heavy engineering, signalling and telecommunications companies."
DIDG is also pushing for training and skills development.
Discussions with tertiary institutions such as the National University of Science and Technology (NUST) are currently underway to help bring technology, manufacturing, assembly and research and development into the innovation hubs of universities in the long-term.
DIDG said the policy by the new political administration to co-opt the Diaspora through creating a department in the Ministry of Foreign Affairs and International Trade to help encourage them to invest back home is encouraging.
However, they feel there is need for a dedicated ministry to represent their interests within Zimbabwe.
Ms Nyamasve said: "DIDG has now more than 2 600 members in its professional network, including myself, and such members are interested in seeing how they can contribute in the DIDG plans of recapitalising Zimbabwe's critical infrastructure."