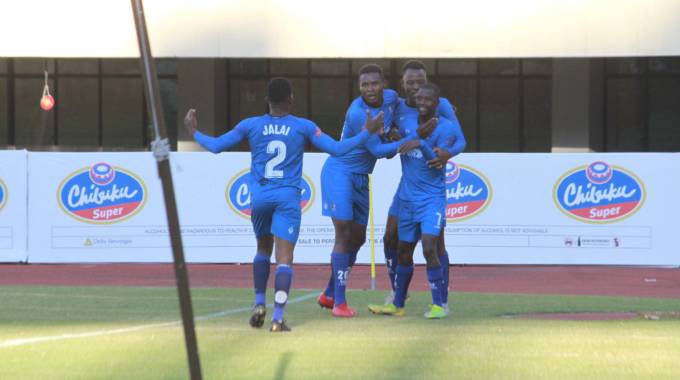 The Sunday Mail
Langton Nyakwenda
DYNAMOS' next coach — most likely to be Herbert Maruwa — will have a decent preseason, as the Harare giants have confirmed a four-team international friendly tournament set for February.
Top teams from Malawi and Mozambique will join DeMbare for the tournament, which will be staged in Blantyre at the end of February.
According to Dynamos spokesperson Tinashe Farawo, Malawi's serial champions Nyasa Bullets, who are incidentally coached by former DeMbare coach Kalisto Pasuwa, will be part of the football fiesta.
UD Songo, who lead the Mozambique top-flight league standings with one round of fixtures left, are also expected to be part of the tournament.
"We are expecting to have a different preseason. This time we are looking forward to a four-team tournament that will feature top clubs from Malawi and Mozambique.
"This tournament should be played at the end of February," said Farawo.
There are reports that Dynamos might also tour South Africa prior to the trip to Malawi.
The identity of clubs they will face in South Africa is yet to be disclosed.
Dynamos finished third in the just-ended 2021/2022 Castle Lager Premier League season.
At some point, they led eventual champions FC Platinum by 10 points, but the Harare giants lost their way after the halfway stage and ended up finishing third and a massive 17 points behind Pure Platinum Play.
That cost Tonderai Ndiraya his job.
A key part of Ndiraya's contract was delivering the league title.
His employers have since made it clear they will not renew it after it expires this month.
A farewell dinner for Ndiraya was held in the capital on Thursday.
And Dynamos are now expected to announce former Black Rhinos gaffer Maruwa as their next coach.
Maruwa is no stranger at DeMbare, having been part of Kalisto Pasuwa's backroom staff when they won four league titles on the trot between 2011 and 2014.
Murape Murape, who was Dynamos skipper during that golden reign, has also been tipped for a post as assistant coach.
Yadah coach Genesis Mangombe is also in line to be appointed Dynamos first assistant coach.
Former Black Rhinos keeper Brito Gwere will likely take over from Gift "Umbro" Muzadzi as goalkeepers' coach, while former Dynamos defender David "Diaspora" Kutyaurirpo is also reportedly going back to the club as a fitness trainer.
Although Maruwa is yet to be appointed officially, the highly rated gaffer has already started work, albeit in the background.
He is reported to be behind DeMbare's moves for the Black Rhinos duo of striker Eli Ilunga and centre-back Gareth Madhake.
Ilunga top-scored for Rhinos with 11 goals and was duly awarded with a place on the 2022 Soccer Stars calendar.
Madhake was outstanding at the back, as he featured in Chauya Chipembere's 34 league games.
The duo was also instrumental in Black Rhinos' commendable run in the Chibuku Super Cup.
The army side reached the semi-final before they were knocked out by eventual winners Bulawayo Chiefs.
Madhake and Ilunga could be part of the travelling party when Dynamos embark on their preseason tour of Malawi.
It will be a preseason with a difference for DeMbare, who enjoy strong financial backing from Sakunda Holdings. The Harare giants last won the league title in 2014.
Since then, their campaigns for the league title have often stuttered.
DeMbare finished second in 2015, fifth in 2016, second in 2017, 11th in 2018 and ninth in 2019.
■  Twitter: @LangtonGuraz